YOLO Townhouse is a new bar, eatery and roof terrace that's opened up on High Bridge.
Trying to visualise the location? High Bridge is a rather pretty cobbled street just off Grey Street that's flourished in recent years and is now home to the likes of The Stand comedy club, Laneway coffee and budget design hotel Motel One. It's a stylish, up and coming cornerstone of the city centre, we think!
A sister venue to the original YOLO in Ponteland, the new Townhouse bar in Newcastle is open morning till night, serving up breakfast, brunch, lunch and dinner. Throughout the week diners and drinkers can enjoy live acoustic sets and a resident DJ until 2am for those party till dawn vibes.
The Townhouse, which saw a £1 million investment by owner Danieli Holdings, is spread over three floors with what seems like a myriad of swish bars, parlours, booths and snugs. And let's not forget about its neat outdoors terrace, perfect for the summer months.
Exposed brick, chandeliers, plush seating and a smart cream, teal and grey colour scheme create a tasteful, if a little unimaginative, decor inside.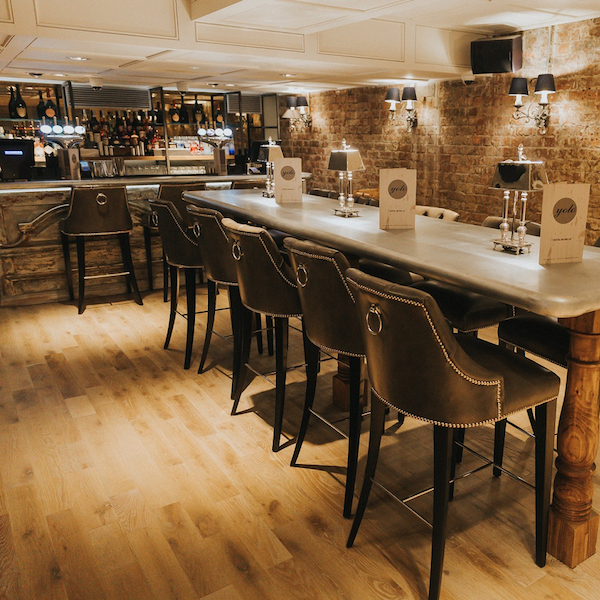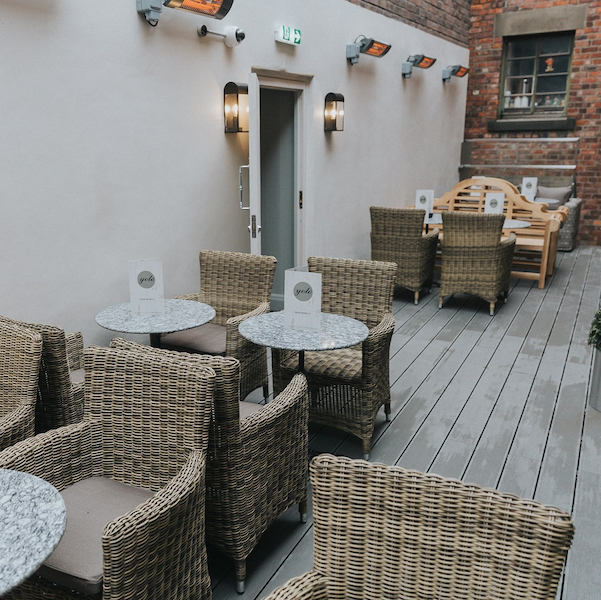 We were recently invited along to a blogger's evening to soak up the YOLO experience first-hand and sample cocktails and tasters from its menu.
The main menu includes a fairly standard mix of nibbles, boards, platters and hanging kebabs, with dishes like rib eye steak, gammon steak and spaghetti carbonara. Covering all the tastebud bases – burgers, pizza, sandwiches and salads also feature.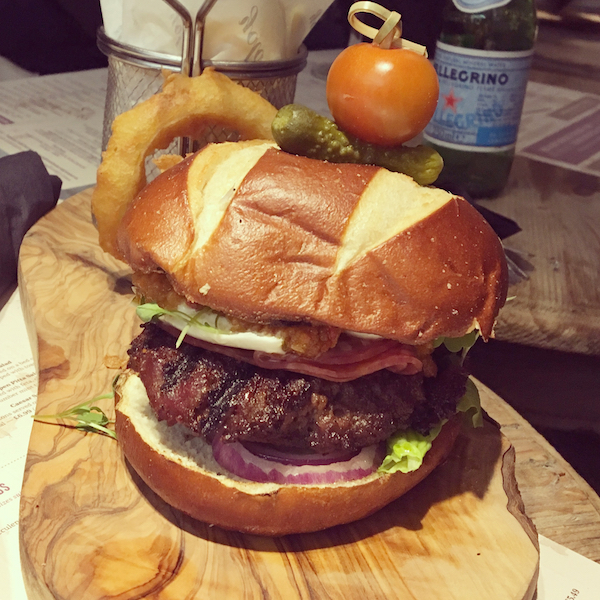 As for the cocktails, these are priced from £7.45 – look out for mouthwatering concoctions such as Georgia's Glass Slipper, the Peach Lychee Daiquiri and Candy Pants, garnished with crunchy Love Hearts, no less.
We also had a go at making our own cocktail. The Lewis' Dragon Breath was like summertime in a glass; a fruity blend of Absolut Blue and Mandarin Vodkas, grenadine, mango syrup, pineapple juice and orange juice. If you fancy having a go – YOLO runs cocktail classes too.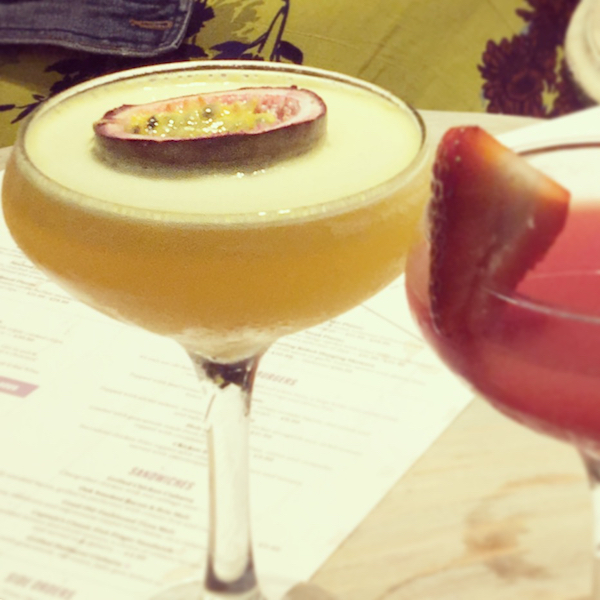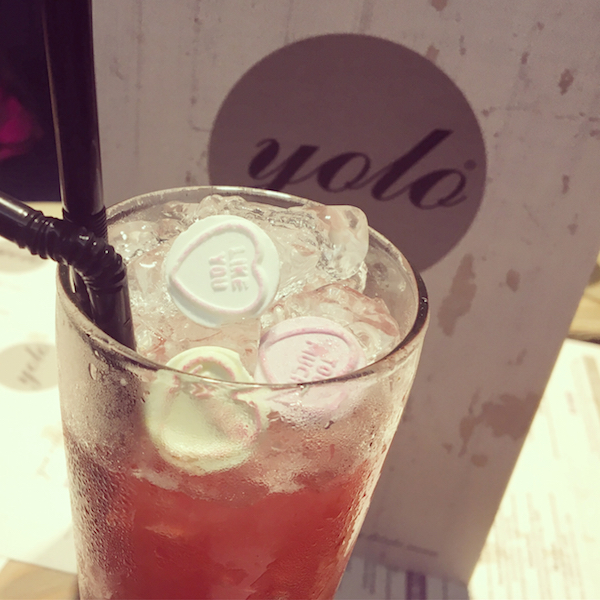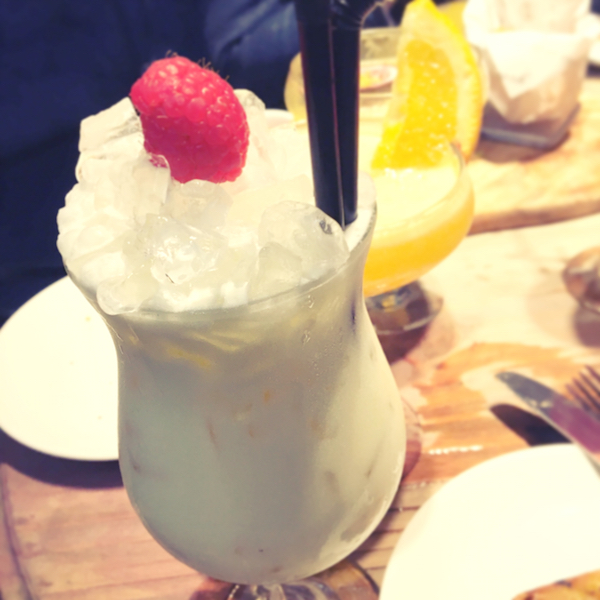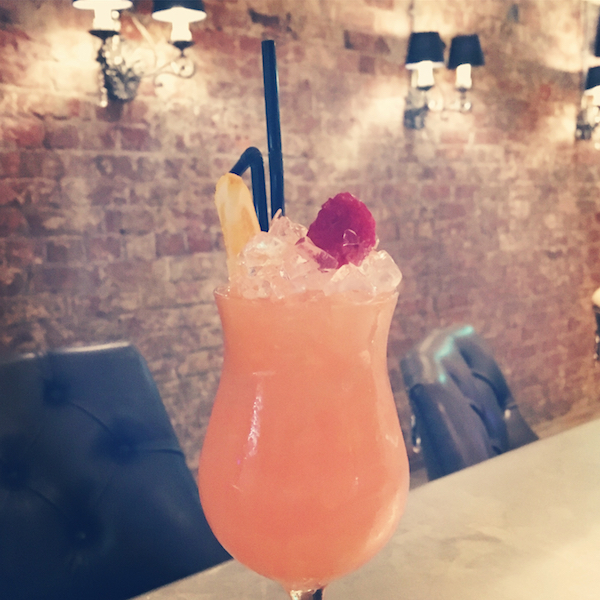 This part of the city is shaping up to be a fashionable go-to destination for drinks with the girls, with Pleased to Meet You, Lola Jeans, The Botanist, The Alchemist and No28 all nearby.
And if you're still pondering the name of the new bar – YOLO is an acronym for 'you only live once', which is all about taking a chance and enjoying yourself. We say, however, forget about YOLO and give in to your FOMO by trying this bar next time you're on a cocktail crawl around town (sorry, not sorry!).
For more information about YOLO Townhouse, visit www.yolotownhouse.com
Interior images courtesy of YOLO
SaveSave