The Ouseburn valley is a thriving cultural quarter within Newcastle, described as our very own equivalent to London's Shoreditch, according to The Guardian at least.
It's got a cool, undiscovered quality to it, as if it's not quite reached the masses yet and, in fact, many of my friends still can't quite grasp where it's located. (A short five-minute walk from Manors Metro in case you're wondering.)
Where else in Newcastle could you see an assortment of craft beer pubs, music venues, galleries and artist studios sitting side by side with a farm, horse stable and bike shop? That's before I even mention its industrial heritage, with striking architecture, an old flax chimney and towering railway viaduct setting the scene.
And when it comes to food and drink – this is the place to go if you crave something alternative and wholly independent. So with this in mind, I've rounded up a few eateries you might like to try on your next visit. But, food destinations aside, my top tip is to really make a day of it and explore the valley and all it has to offer. Enjoy!
Gingerino's Kitchen
Gingerino's Kitchen is located on Stepney Road, just along from cafe bar Ernest and it serves some of the nicest slices of pizza I've eaten in a long time. We're talking a thin, crispy base and just the right amount of cheese and toppings. The slices are generously sized, too.
The cafe is kitted out in a mis-match of furniture for a kitsch, cool and laid-back vibe that's perfect for catch ups with colleagues or friends.
The real draw for the local foodie crowd though, besides the cheery service, is that it's great value for money, with a pizza slice, cake and drink, or two pizza slices and a drink, priced at just £5 – available to eat in or take away. A real undiscovered hideaway.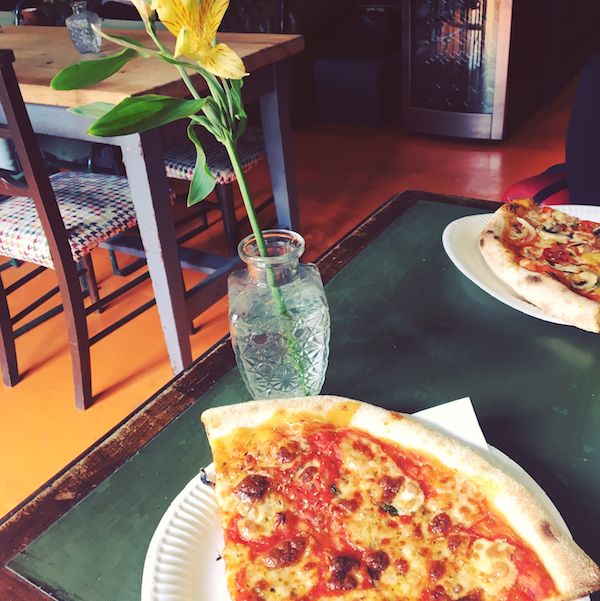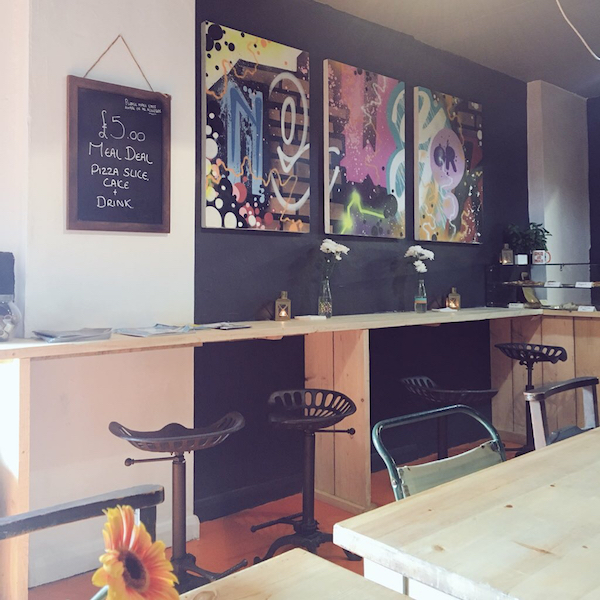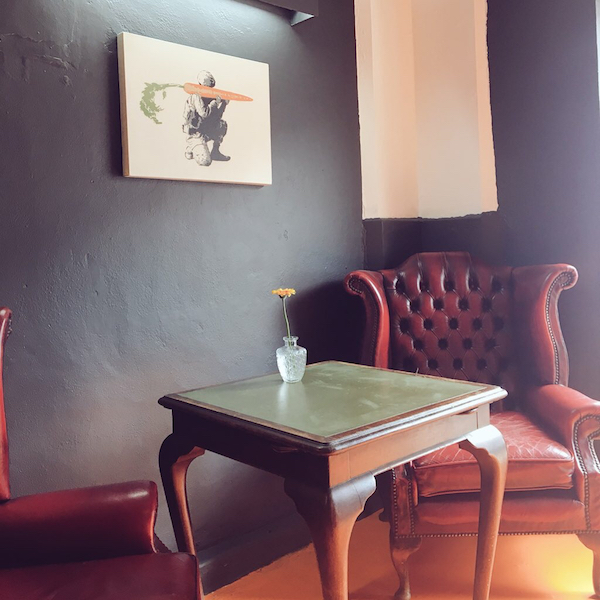 Cook House
If there was such a thing as a Newcastle foodie bucket list then Cook House would definitely make the cut. But don't take my word for it – the popular foodie hangout has won over the likes of Michel Roux Jr, The Guardian, Radio 4 and the Good Food Guide, no less.
The restaurant is set within a shipping container on Ouse Street and heading up the kitchen is Anna Hedworth, aka The Grazer. Her supper clubs are always a sell-out, but alongside these events she also serves breakfast and lunch Monday through to Saturday. I visited one sunny Saturday afternoon and enjoyed the Roast Chicken, Pea & Courgette Salad with Sour Dough Crumb & Aioli, which was simply sublime!
Following a hugely successful Kickstarter campaign, Cook House will be moving to a new site later this year – still in the Ouseburn you'll be pleased to hear – so be quick if you'd like to experience the eatery in all its shipping container glory.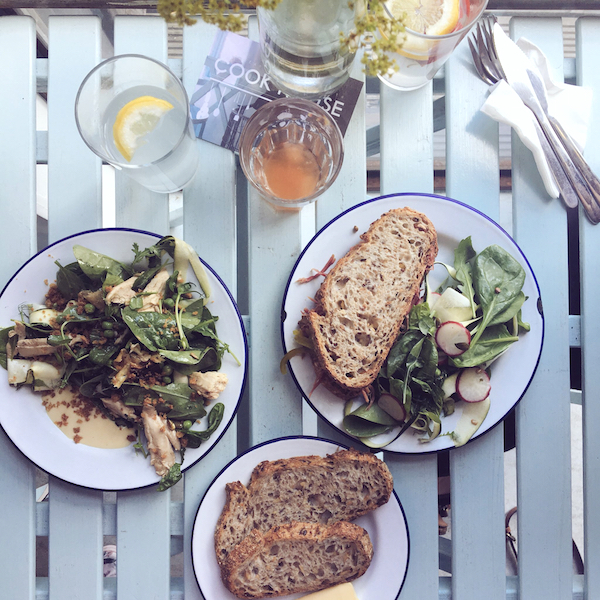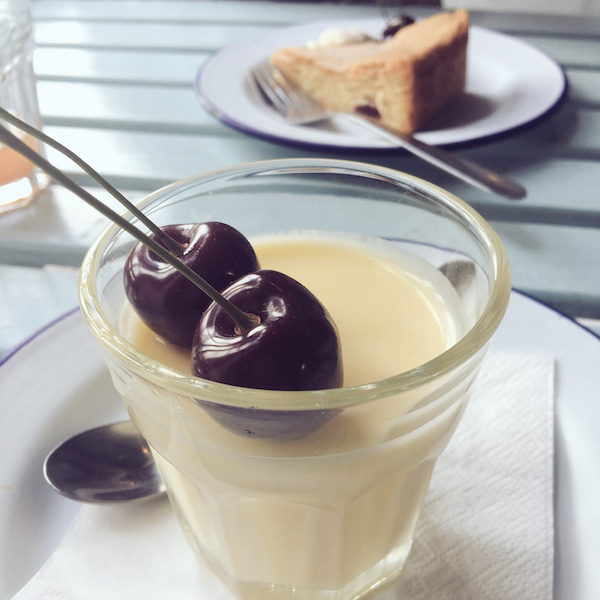 Kimchi Planet
Admittedly, you might need Google maps to locate Kimchi Planet but it's definitely worth seeking out! Kimchi has been a regular on the pop up street-food circuit here in the North East, but the good news is that the team now has a permanent home on Wretham Place, just a stone's throw from the Ouseburn.
Dishing up Korean cuisine – the menu is pared back but brimming with lots of tasty dishes, including rice bowls (with a choice of spicy chicken, beef bulgogi or vegan beef bulgogi); kimbaps – a Korean sushi roll wrapped in seaweed and rice; and Korean instant noodles.
For something completely different, give the hotteock – a chewy pancake with honey – a try, or sample some Korean soft drinks on your visit. The staff are super friendly and they've created a really welcoming backdrop for dining out, too.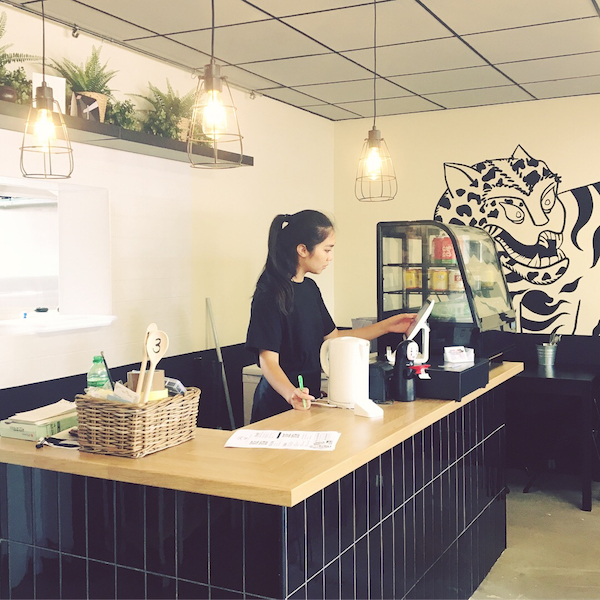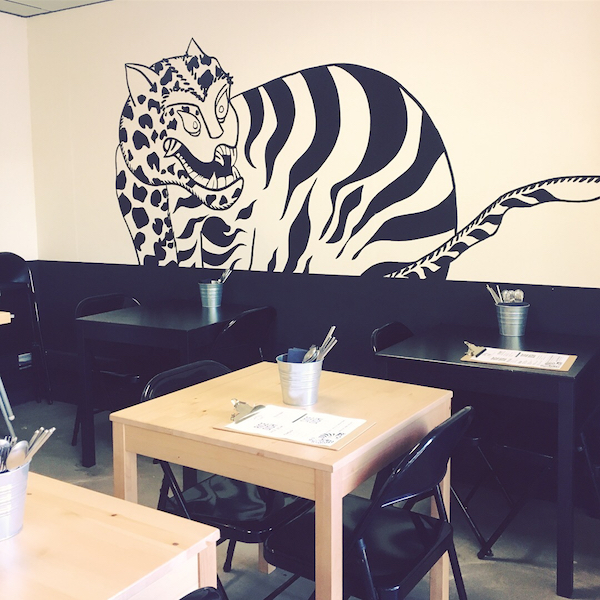 The Garage
True to its name – The Garage is located in, yep, a former garage and has become a real go-to coffee break and lunch destination in the local area. Its outdoors seating area has proved popular this summer, despite overlooking a busy road junction.
Best described as urban, shabby chic – the decor inside is quirky and unfussy, with actual car parts hanging on the walls – definitely one for the Insta-stories!
As for the food, this is simple yet packed with flavour. Think freshly made toasties, burgers and sandwiches, with the likes of meatballs, tartlets and frittatas thrown in for good measure. Be sure to check out the cafe's social media for new additions to the menu, as well as tempting food pics!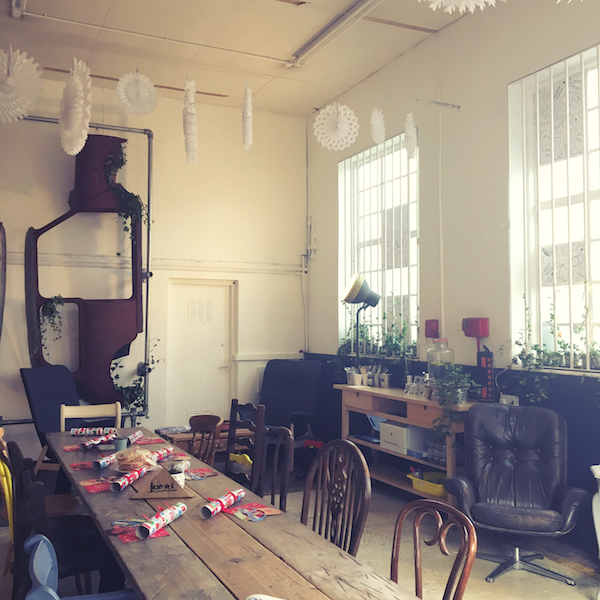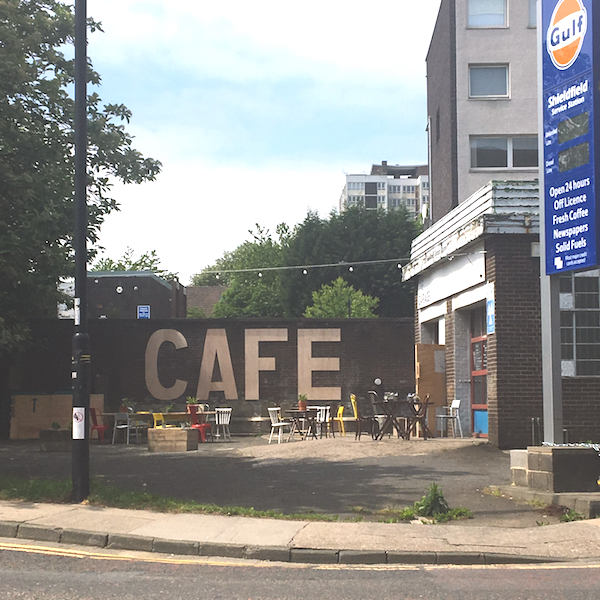 This is just a mere handful of the places where you can eat in and around Ouseburn – other highlights worth a little mention include The Ship Inn – a vegan pub and kitchen; The Factory Kitchen cafe with its stunning rooftop terrace and herb garden; and cafe-come-pottery Kiln (read our review here).
And with new places popping up all the time – it looks like we're going to continue to be spoilt for choice!
What are your favourite foodie spots in Ouseburn? Share your top picks below!