New bar and restaurant The Laundrette will soon be opening its doors in Newcastle, with a tempting mix of 'cocktails and carbs' on the menu.
The 90-seater restaurant, with heated outdoor terrace catering for a further 90 guests, will be open daily from 10am to 12am.
One glance at the menu and you'll quickly see what it means by its 'eating is treating' tagline. The menu is chock full of tasty delights – the Sticky Beef Brisket Burger, Truffle Mac n Cheese and Cod with Salsa Verde, Piquitto Peppers and Crushed Potatoes are some of the dishes to catch our eye.
Signature cocktails look set to include the Rhubarb Gin Smash, Raspberri Flossi and Laundrette With Love, as well as the mouthwatering Bubble Bath sharer made with violet liqueur, foam and popping candy. As for its hot choctails – served with cream, toasted marshmallows and oreo biscuit – these sugary creations sound sublime.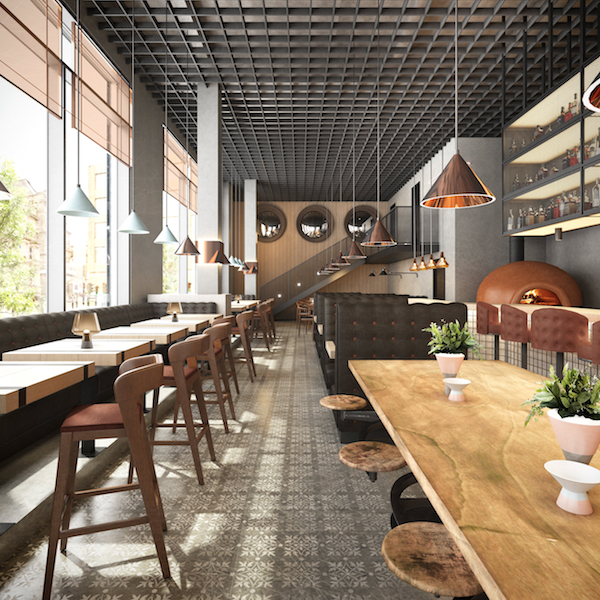 Already a popular destination down in Manchester, the new bar and restaurant will take up residency underneath the new Vita Student building on Westgate Road, a stone's throw from city centre favourite, Revolution. The decor is stylish and contemporary (think coppers, lots of exposed wood and other on-trend design elements) with a fun retro nod to its namesake thrown into the mix, too.
Owners Patrick Hall and Jon Charles, say: "The people of Newcastle know how to party, so there is nowhere better for us to be opening outside of Manchester. It's amazing to see it take shape and we can't wait to hear what people think when they come through the doors."
For more information about The Laundrette, visit www.thelaundretteuk.com/newcastle/