Whatever your culinary desires, Grey's Quarter in intu Eldon Square has most likely got it covered. Along with the BBQ, Italian, Thai and burger destinations in the new dining space, a Spanish café, bar and restaurant has now been thrown into the mix, too.
Founded by chef, Omar Allibhoy – Tapas Revolution is looking to put tapas on the map and bring a slice of Spanish culture to diners across the UK.
Born in Madrid, Omar was trained by Ferran Adria of El Bulli and has since carved out a successful career as a chef, with two cookbooks to his name and numerous TV appearances on shows such as Sunday Brunch and Masterchef. Needless to say, we were just a little bit excited about visiting Omar's Newcastle restaurant for ourselves…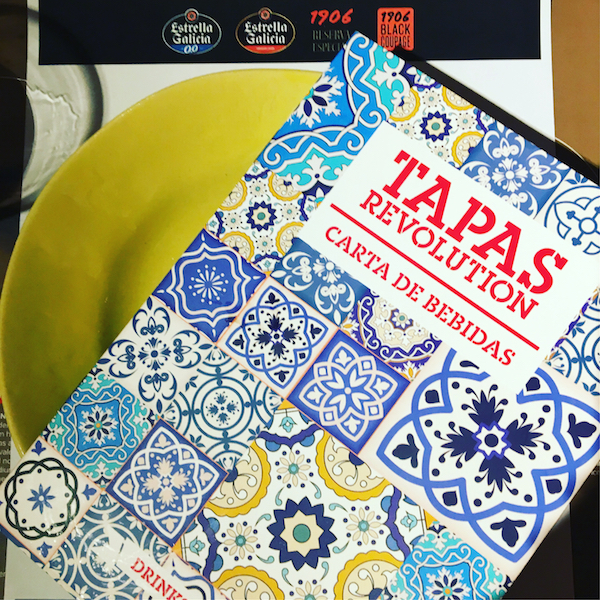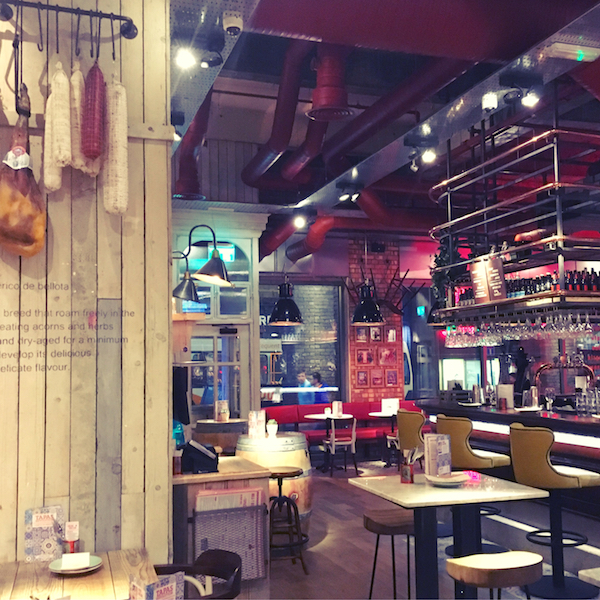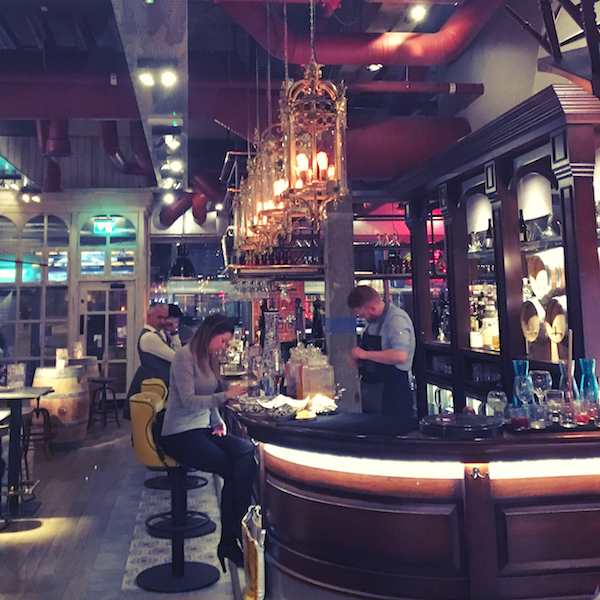 A few weeks ago, we attended a tapas and beer pairing evening, hosted by none other than Omar Allibhoy himself.
After talking about the restaurant chain's ethos and sharing some culinary insights from Spain (apparently it's all about the beers and not the Sangria or wine, as we originally thought) we were then introduced to the evening's line-up of Estrella Galicia beers.
After a quick lesson in how to perfectly pour a bottle of beer for that sought-after frothy head (clue – it's all about the angles and pouring the drink slowly) – it was time to drink!
First up was the non-alcoholic 0,0 with its smooth and long bitter aftertaste, followed by the light Premium Lager boasting floral and herbal notes. Then – by far our favourite – the 1906 Reserva Especial, which is described as elegant with subtle notes of caramel and coffee. We were encouraged to mix and match these different beers with the tapas dishes that were about to land on our table…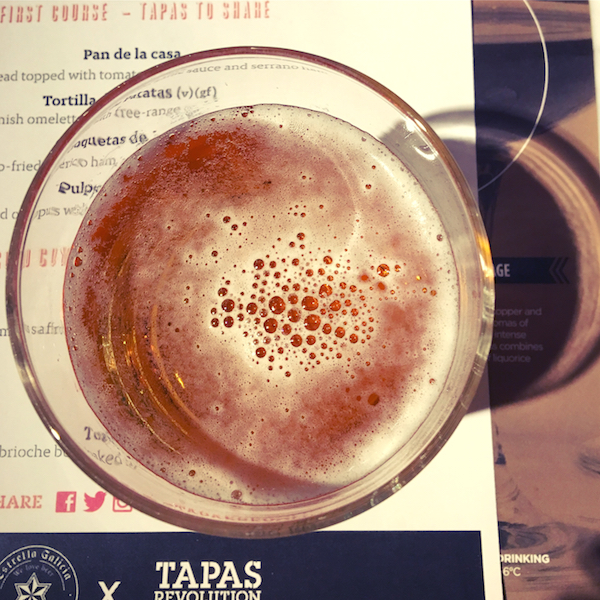 Four tapas dishes arrived, including Pan de la Casa – toasted bread topped with a flavoursome blend of tomato, garlic sauce and succulent Serrano ham; and a generous helping of Tortilla de Patatas – a Spanish omelette with free-range eggs, potato and onion, which was very tasty with a light texture.
We also tucked into perfectly crunchy Croquetas de Jamon (deep fried Iberico ham with creamy béchamel) and – our personal highlight – Pulpo a la Gellega, a platter of delicate steamed octopus with potatoes and pimenton paprika. The octopus had a beautiful distinct flavour similar to lobster.
A Spanish meal wouldn't be complete without paella and ours didn't disappoint. A fragrant blend of saffron rice with strips of chicken and green beans, this was a feast for the eyes and our tummies, too!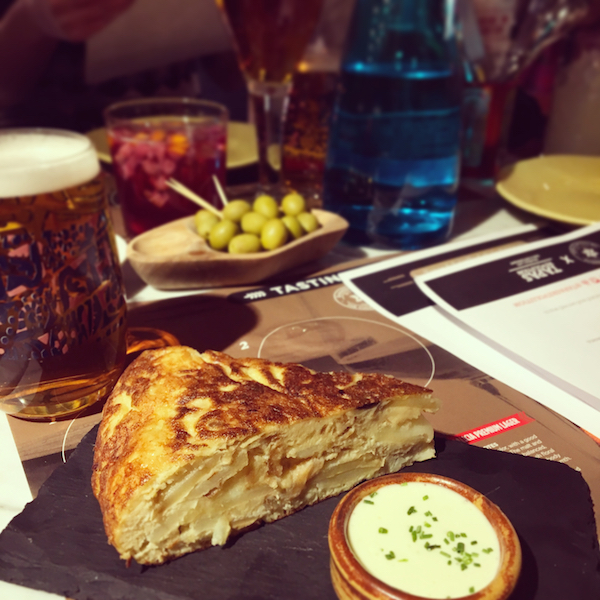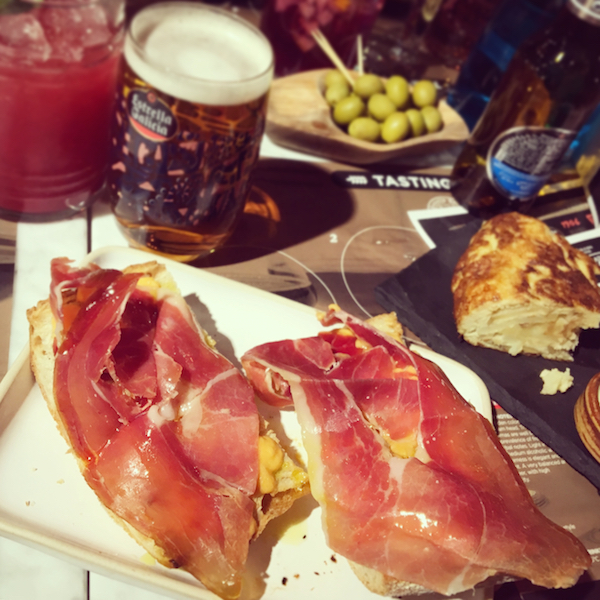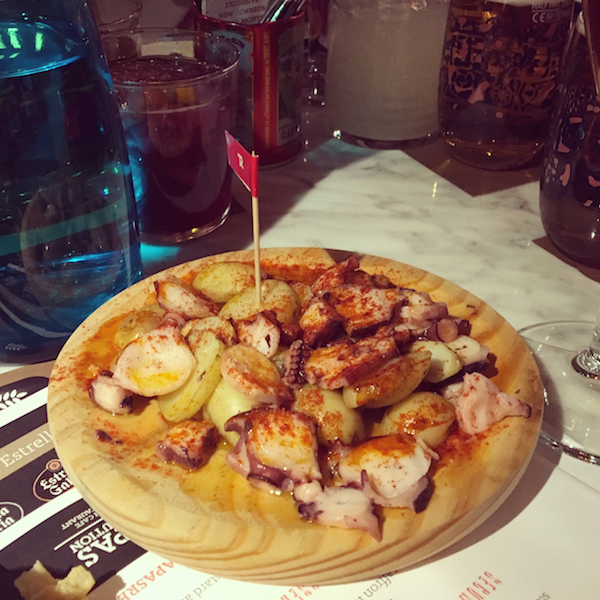 To finish, we enjoyed a dinky portion of Torrija – a caramelised brioche bun soaked in yummy custard.
The copper and ruby hued 1906 Black Coupage beer made its appearance just in time for our dessert, combining the pungent flavour of liquorice with cocoa. Definitely an acquired taste!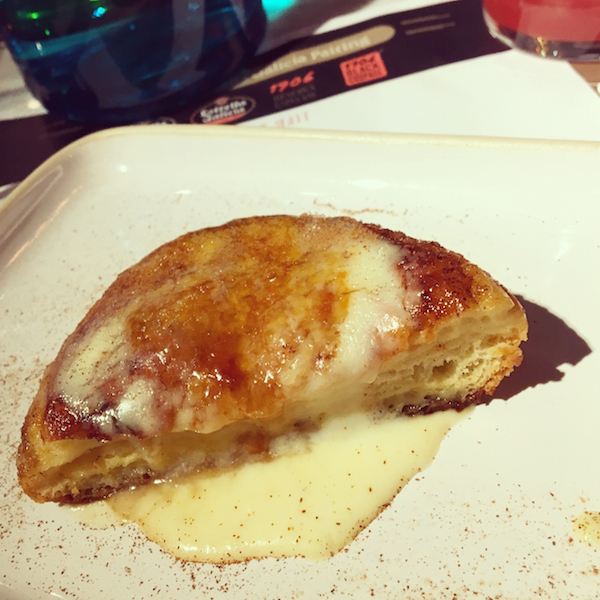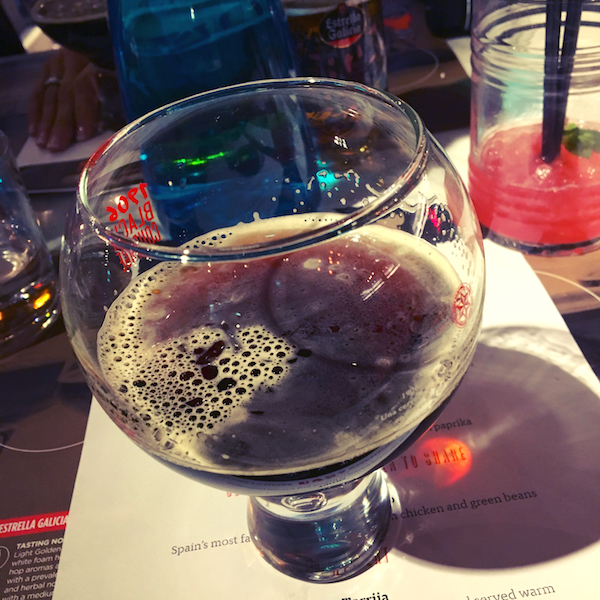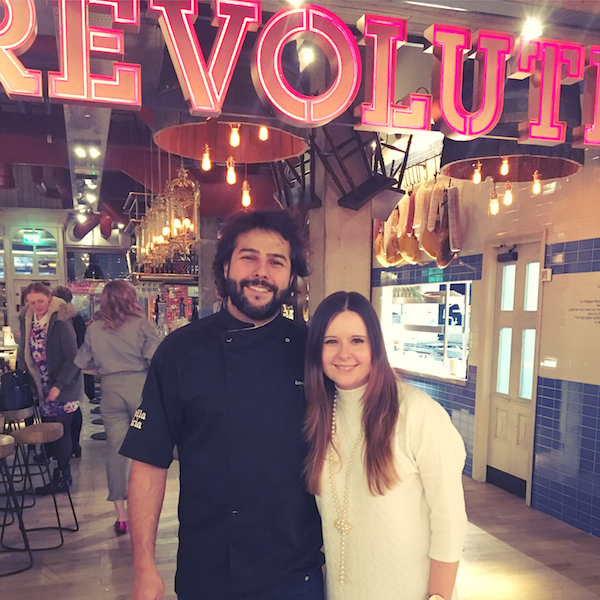 The verdict? Admittedly, we already have a few gems when it comes to Spanish eateries in the city, but we think that Tapas Revolution is a welcome addition to the foodie scene and well worth a visit, if tapas, beer or even Sangria is your thing!
For more information about Tapas Revolution, visit www.tapasrevolution.com
Featured image: Tapas Revolution
*Newcastle Sparkles was invited along on a complimentary basis. All views belong to the editor.
SaveSave
SaveSave