It's Friday night and it's payday; the perfect combination for heading into town after work for a few drinks and a girly catch up with my friend, Carolyn, in tow.
The destination? Tapas Revolution's new Lounge and Sangria Bar, nestled towards the back of the Spanish restaurant in intu Eldon Square, but a bar in its own right too, accessible from Blackett Street.
Inside, the décor is a blaze of moody reds, with bright tiling, neon lights, wooden barrels and swanky seating, with Iberian style music jauntily playing in the background.
It's a vibrant setting inspired by owner and chef Omar Allibhoy's hometown of Madrid, which lays claim to having more bars per capita than any other city in Europe. Sometimes it feels like Newcastle could be trying to play catch up, thanks to all the new additions to its bar scene in the past year or so!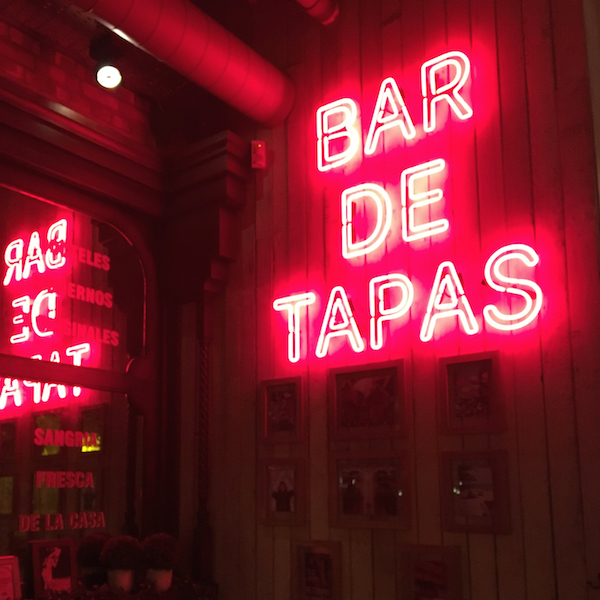 The drinks menu is brimming with creative fruit and flavour combinations. There's no standard Cosmopolitan on here.
Instead, Omar has crafted a list of exotic cocktails such as the Passion Fruit and Marzipan Batida – a sweet blend of vanilla and marzipan vodka, condensed milk, tigernut milk and passion fruit, shaken with pimento dram and Disaronno amaretto; and the Basque Country Fizz, made with Sloe berry gin, aniseed, fig, apricot sherry and bitter peach, topped with cava.
The cocktails are punchy in flavour and all very fruity, as you would expect.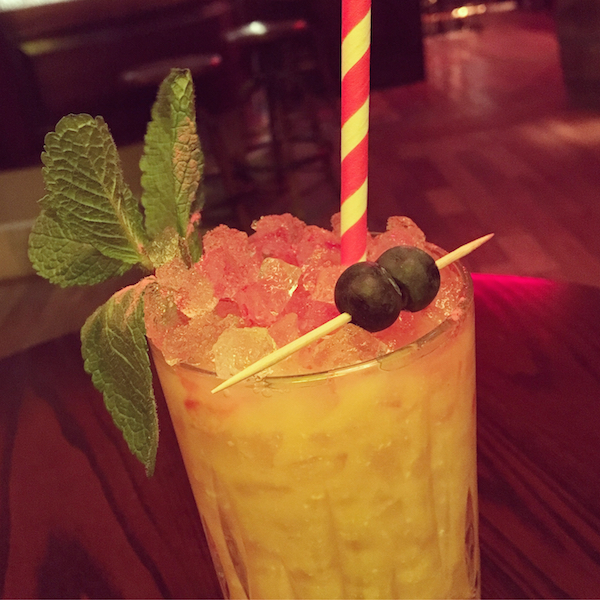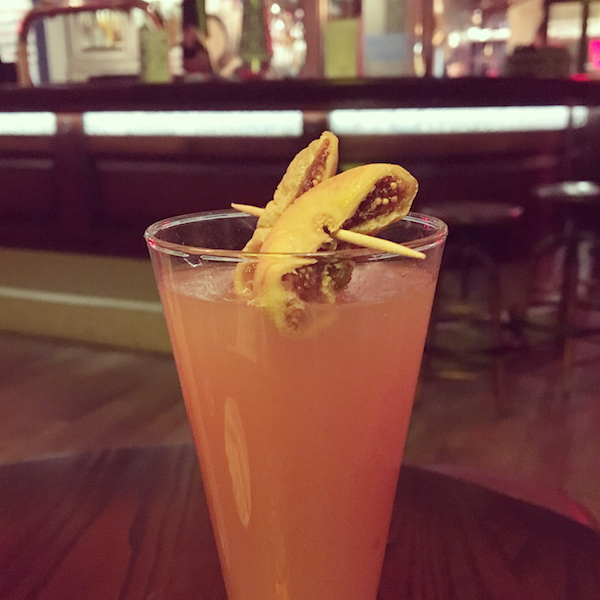 The homemade sangria selection is enticing too, with not one, not two but five varieties to choose from. Along with Traditional sangria, there's White Berry, Sparkling Tropical and Skinny (with 30% less sugar).
We plump for the Blood Orange Rose sangria; infused with rose wine, blood oranges, grapefruit, lemon, orange and lime. The carafe, priced at £16, serves three glasses apiece, which is pretty decent value. More importantly, it tastes divine (almost like a glass of breakfast juice that goes down far too easily…) and is notably less pungent than traditional sangrias we've tasted before.
There's also a selection of gin and tonics, featuring Omar's favourite Spanish distilleries, as well as craft beers and wines. But, at this point, we're all sangria and cocktailed out!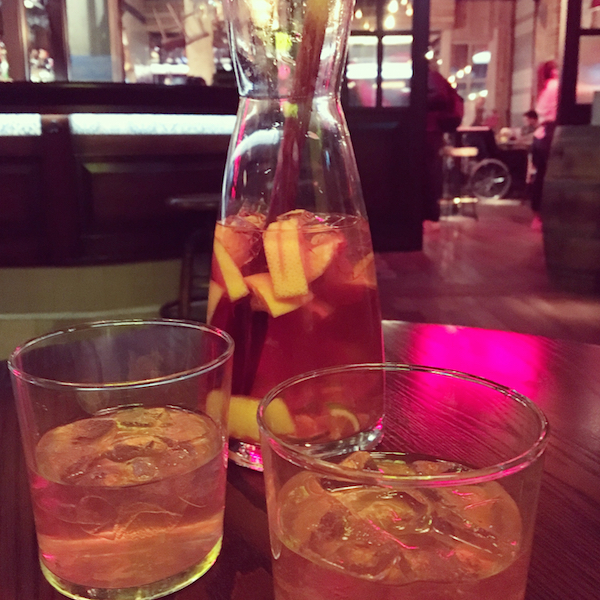 It's a smart move by Tapas Revolution to transform this space into a dedicated bar to complement its adjoining eatery. And with its own entrance, it feels like a proper destination; you almost forget that the shopping centre is located through the glass façade.
And with some luscious drinks on offer – it's a little taste of sunny Spain here in the Toon, and we're certainly not going to complain about that – especially after the drama of this week's Snowmageddon!
For more information about the new Tapas Revolution Lounge and Sangria Bar, visit www.tapasrevolution.com/bar-de-tapas/
Featured image: Tapas Revolution
*Newcastle Sparkles sampled the drinks on a complimentary basis for this review. All views belong to the editor.
SaveSave
SaveSaveSaveSave