SHOW Beauty is a luxury hair style brand founded by socialite and billionaire heiress, Tamara Ecclestone – the daughter of Formula 1 boss Bernie Ecclestone.
Tamara's decadent range of styling and finishing products – beautifully packaged in sleek bottles – are designed to volumise, thicken and condition for a luxurious and elegant finish.
Earlier this year, I visited SHOW Beauty for a signature blow dry, so I was excited to return to House of Fraser at intuMetrocentre to see the new fully-fitted styling station and give the blow dry bar another whirl.
Here, I catch up with Tamara during what was her first visit to the North East to mark the official launch of the shiny new beauty bar…
---
What inspired the SHOW Beauty brand?
From what I saw over the years in modelling and TV, I realised that unlike make up and body products, there were no hair products in beautiful packaging, so I wanted to create something that felt luxurious.
The brand has a signature scent – can you tell me more about how you developed this?
It was really exciting to go to Paris and develop the scent. I thought there was a real gap in the market for it. I knew exactly how I wanted it to smell – like crème brûlée and holidays – but not too sweet!
How would you describe your hair care regime?
It's quick! I do love big bouncy hair, so even when you're wearing pyjamas, if your hair looks good – you feel good about yourself. As a working mum, the dry shampoo is amazing to revitalise between washes and I like to tong the end of my hair because it looks glamorous but not too styled for an every day look.
What's the concept behind the blow dry bars?
The idea behind the blow dry bar is that everyone is in a rush, but you don't need to compromise on luxury and a nice service.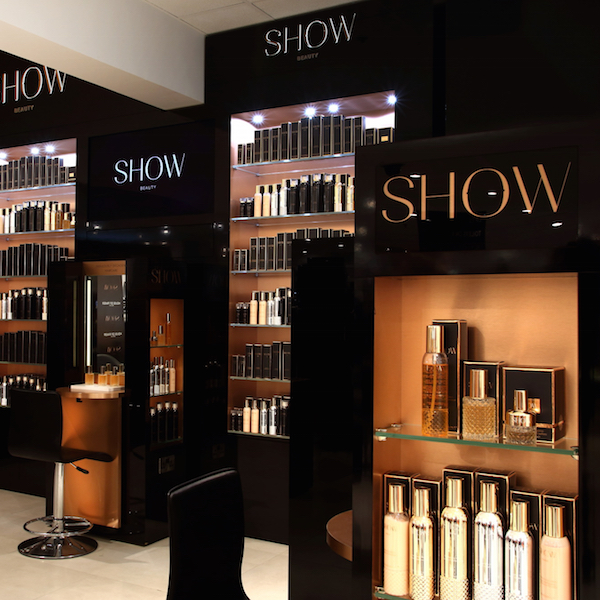 How has your attitude towards beauty and haircare changed over the years?
It's changed so much. I never wear make up during the day unless I'm doing an interview or it's a special occasion. I usually have my hair up while running to a meeting or going to a class with Sophia [Tamara's daughter]. I'm always rushing around so everything is about speed these days.
Reflecting on your journey in setting up SHOW Beauty, what have you learnt about yourself along the way?
I have learnt to be patient! It's been such an exciting process though to watch something grow from the ground up.
What does your family think about your business venture?
They've all been into the salon in London and think it's amazing. Everyone – including my dad – use the products. It's a nice feeling to have their approval and for them to feel proud of me.
What does it mean to you to be a businesswoman?
It's really important to me. Obviously, being a mum is my priority and that always comes first, but it's a great example to Sophia and shows her that you can be a working mum and run a business; you can have it all. It's nice to have a purpose and go to bed after a busy day feeling good about yourself.
Are you still hands on with the business?
I feel like I have to be, that's something I learnt from my dad. You have to be there for the decisions, both big and small, and ultimately it's my vision so I want to be in control.
Do you have any other aspirations you'd like to achieve in your 30s?
I am working on something child related…Sophia is the biggest inspiration in my life so it seems natural.
How do you see SHOW Beauty evolving in the future?
I'll carry on launching shampoos and conditioners, and going global would be the dream. We're heading in the right direction and it's really exciting right now.
For more information about SHOW Beauty, visit http://showbeauty.com