Summer in the city is all about finding those hidden terraces and al fresco dining spots, and enjoying a cocktail or three with the girls. Or is that just us?
One of our favourite destinations has to be The Botanist, located next to Grey's Monument in the heart of Newcastle. True to its name, the bar crafts a range of drinks inspired by the art of botany, serving some of the most delightful cocktails in the city.
The bar has revamped its menu in time for the summer months and we were lucky enough to get a peek into its new creations…
Watering cans, pots and cups
Upon arrival, we were treated to a watering can of gin with strawberry and cucumber – like luscious sweetie flavours crammed in a glass! The watering can is The Botanist's take on the traditional pitcher and is priced at £25.95, and it's featured on the menu since the bar first launched. You can expect between 4 and 5 servings – just remember that the drink pours out of the watering can rather quickly!
The cocktail list's more curious additions this summer include its new plant pots, planters and cups, serving up mouthwatering drinks like the apricot and peach smash, blackberry and mint julep, and raspberry and disaronno sour in terracotta pots, with 'tendrils of fog' – in other words, theatrical dry ice!
Dainty tea pots also come out to play…again with 'steam' pouring out of their spouts. It certainly adds something a little different to your drinking experience, but for us, the bar's real attraction is the potent flavours of the freshly mixed and muddled cocktails. (And, of course, that sparkly dome.)
Foraging fun
Northern Wilds were also on hand to give us an insight into wild food foraging and how to locate some of the natural ingredients and plants that you would typically find in The Botanist's repertoire of cocktails.
From elderflower and sweet woodruff to sweet cicely – there's plenty to source around the North East, all perfect ingredients for summertime drinks and dishes. One of the bar's mixologists even used these freshly picked plants to create 'off menu' cocktails for us on the night.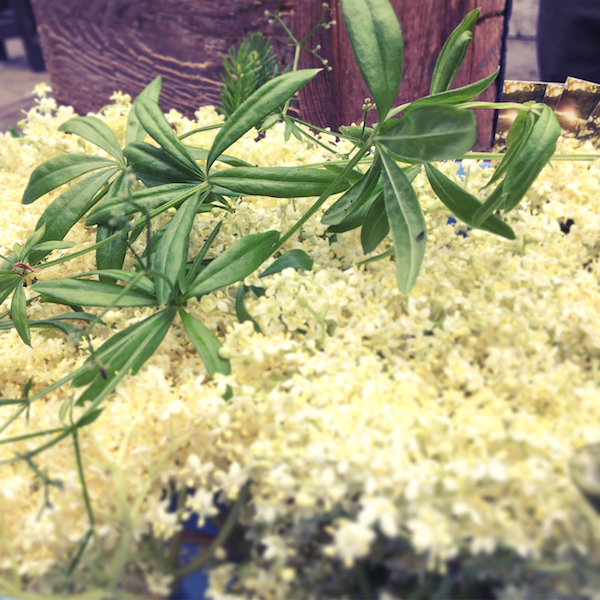 All-time classics
Now, let's get back to the cocktail menu… You'll be pleased to know that other favourites – such as flutes, martinis and long cocktails – are all still there, serving up fruity blends of peach, lavender flowers, cloudy apple juice, pomegranate, grapefruit and watermelon, and lots more besides.
The bar's signature cocktail The Botanist still features too, alongside all-time classics like the pear and vanilla margarita, and the rhubarb and gin old fashioned.
The perfect way to enjoy these cocktails, however, is to head up to the bar's roof terrace for a true Botanist experience, surrounded by plants, fresh air and sunshine! The terrace also boasts unrivalled views down Grey Street – what's not to love?
For more information about The Botanist, visit thebotanist.uk.com/locations/newcastle
Featured image courtesy of The Botanist
*Newcastle Sparkles was invited along to sample the new cocktails on a complimentary basis
SaveSaveSaveSave
SaveSave
SaveSave
SaveSaveSaveSave
SaveSave