The Star & Shadow is something of a gem within the local arts and culture scene here in Newcastle, combining an eclectic programme of film, music, events and art that, to put simply, you won't find on the bill elsewhere. What's more, it's run 100% by volunteers.
You may recall its former home at the top of Stepney Bank, its arc-shaped signage strewn across its towering bright blue door, like a gateway to another cultural realm. I have some very fond memories of the space – attending gigs, the premiere of a local band's new music video and even volunteering there as part of Wunderbar Festival. It was always an alternative venue, in every sense of the word.
It was disappointing to hear that, a few years back, the venue had to vacate these premises. But thanks to the support of volunteers and a grant from Power to Change, it found a new home on Warwick Street – still within a stone's throw of the city's Ouseburn area; a thriving hub for creatives and indy businesses alike.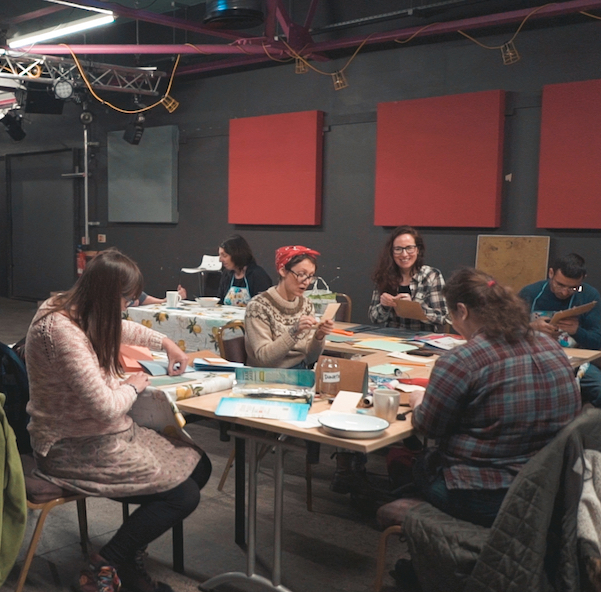 Re-opening last summer, the cinema, arts space and cafe is doing some great things – championing grassroots activities and offering a wholly unique cultural programme. It's fair to say that in finding a new home, the venture has found a new lease of life matched with big ambitions.
Community Business Weekend
Almost a year on from its new incarnation, it comes as no surprise to see the venue featuring in a short film as part of Power to Change's Community Business Weekend campaign.
Running until Sunday 19 May, the weekend-long event shines a spotlight on local community-based businesses and how we can all get involved and contribute to those feel-good community vibes.
As part of the campaign, Power to Change commissioned five films in total, one of which features Newcastle's Star & Shadow, giving us all a little sneak peek into life behind the scenes at this popular DIY arts space.
Lindsay Duncanson, volunteer at Star & Shadow, comments: "If you come and volunteer with us you can program films, you can put gigs on, you can run activist groups or talking groups, and you can learn new skills. We do all the jobs ourselves, and essentially it's a place where you can come and have creative input."
If you're curious, inspired to get involved or just want to see the real power of a community coming together – watch the film online here. Alternatively, visit: www.communitybusinessweekend.org and www.starandshadow.org.uk.