It's been a building site for months, but finally, Stack – dubbed a creative social hub – has opened its doors.
The new development occupies the former Odeon site on Pilgrim Street, directly opposite Tyneside Cinema. Built from 60 shipping containers – the structure of the moment – Stack is a little urban village bringing together a vibrant mix of bars, eateries and independent shops.
Retail outlets occupy the perimeter of the development and face onto the road. And the good news is that there's a focus on North East retailers, offering businesses an unrivalled opportunity for an affordable city centre location. Look out for Longsands Clothing, gift, print and card shop For the Love of the North, florist House of Botanics and vegan nail bar The Cure Lab, among others.
Drink up
Stepping inside the development, you're greeted by a large, open-air communal seating area – think rows upon rows of benches – surrounded by bars. Barley & Me and Havana Bar, stocked with over 40 varieties of rum, were two of our favourites when we visited.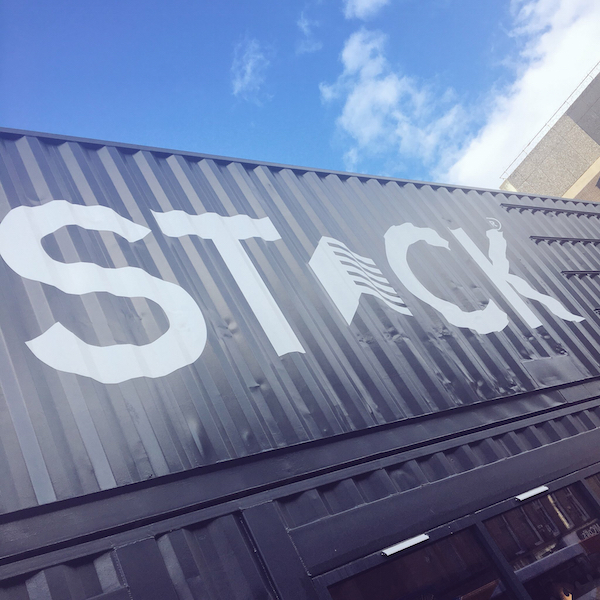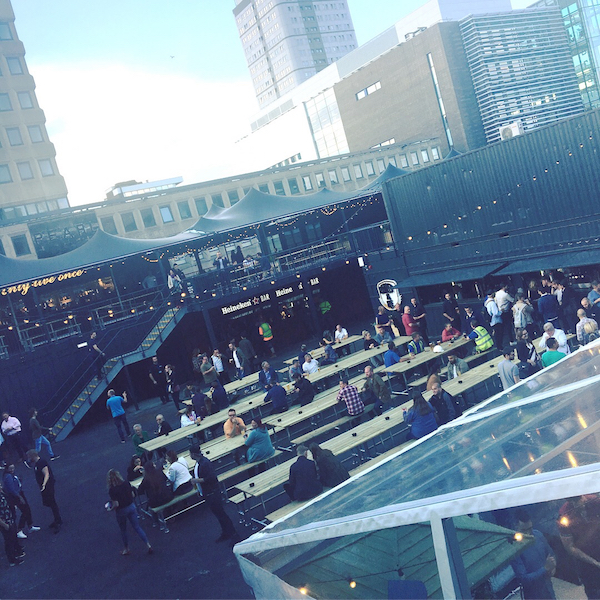 The real highlight, however, is the Enchanted Garden gin bar – a floral fantasy encased within a pop up marquee. It's a really pretty space, with gorgeous floral arrangements suspended from the roof, intricate lighting made from glass bottles and water fountains too. All the stuff of Instagram dreams.
This is also where you'll find live performers and DJs, with the music beaming out across Stack's outdoor plaza area. When we visited one Saturday night, a cover band were rocking the space with everything from Chuck Berry and Eddie Cochran to The Beatles.
In the winter months, the serene Enchanted Garden will make way for a cosier festive themed Hadrian's Tipi, which occupied the site last year. We can't wait for the return of sing-alongs by the fire pit!
And for something all together different for the city and the North East – a sub-zero ice bar built from 10 tonnes of pure filtered ice is also slated for the New Year.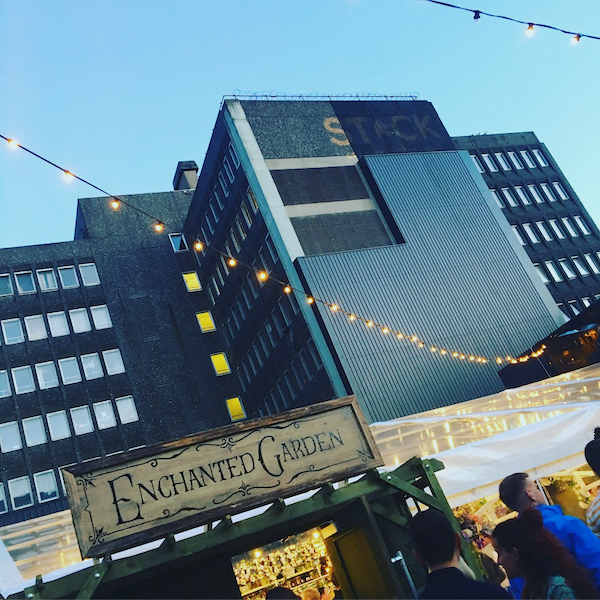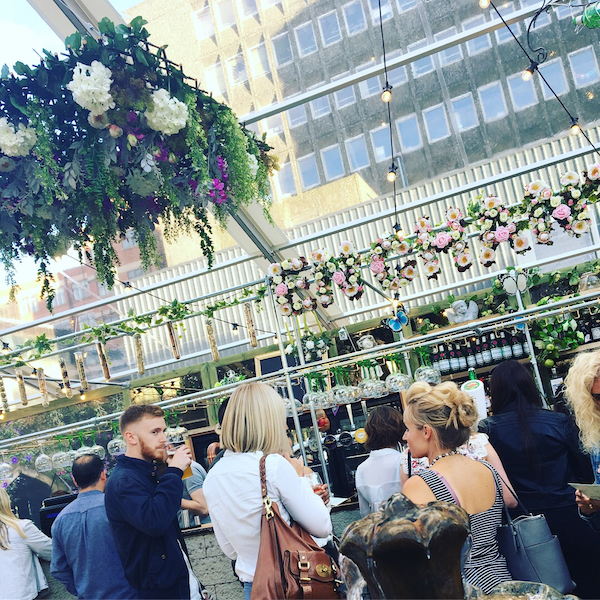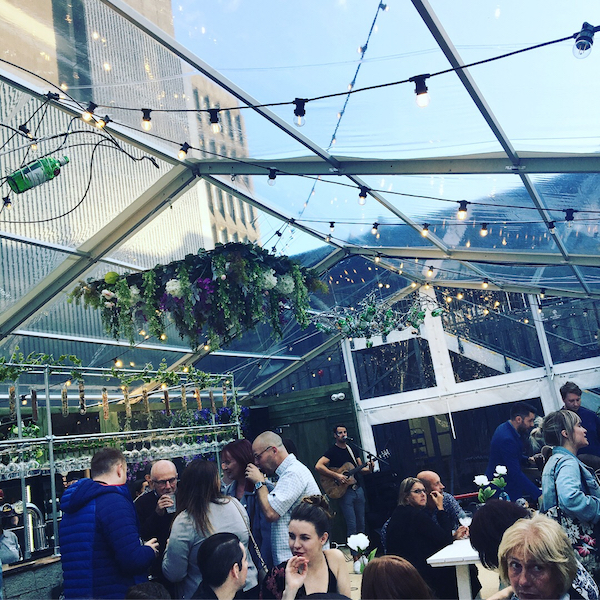 Food traders
For a bite to eat, venture upstairs. Here you'll find an assortment of food units catering to a diverse range of tastes – from Lebanese favourite The Bake One and Hungry Vegan to Texas Smokers and Mexican street food outlet Los Cocos.
Also worth a mention, if you want to buy alcoholic drinks upstairs, which is where YOLO bar is located; you can only do so if you have a food token. This might initially be an issue of contention, but we'll see how this impacts on the overall dining and drinking experience…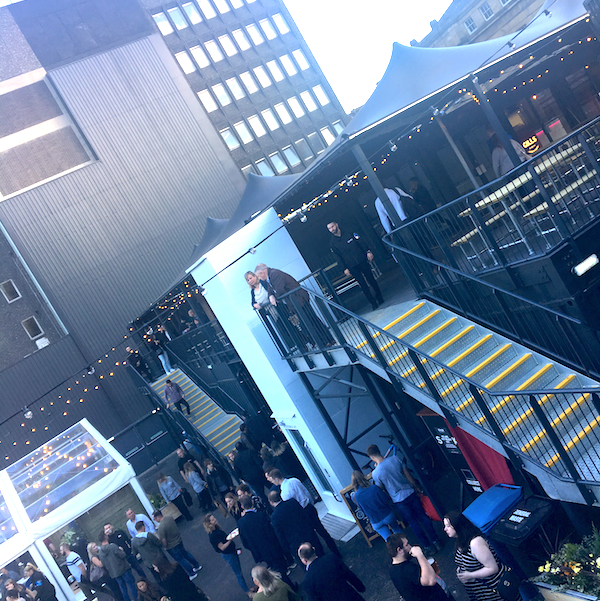 What's on at Stack
As already mentioned, Stack plays host to live music, but other exciting goings-on are billed, including open cinema days, sports showings and special one-off events.
Stack has a few additions yet to unveil too, including a 30-ft screen and weatherproof cover for the plaza area. So there's still a lot to come from the new development! It's just a shame its August opening missed the summer heatwave, but we're sure the new social hub will still pull in the crowds in the coming months, whatever the weather.
Have you been to Stack? Share your views on the urban village below…
For more information about Stack Newcastle, visit www.stacknewcastle.com