According to Plenty of Fish, today is the most popular day of the year for people signing up to dating apps. No surprise really, as January is when we set out our goals for the months ahead – and finding love is on many a wish list among us single folk.
Similar to 2018, I'm sure that dating in 2019 will continue to be a complicated affair. From deceptively filtered selfies and fake profiles, to trends like ghosting and instagrandstanding – there's so much to contend with on your journey to finding a guy that A) you're attracted to, B) who actually 'gets you', C) who gives you butterflies, and D) who reciprocates those feelings. Yep, I almost feel like giving up already, too…
Thanks to the likes of Bumble and Tinder, everyone can be swiped away in an instant. There's also the constant FOMO mentality that leads many singletons to believe there's a guy or girl out there that's even more attractive, more interesting, more fun and generally more suitable than the seemingly perfect match they've already been chatting to for the past 48 hours. Sigh.
So when it comes to meeting face to face and going on, you know, an actual date – the pressure is on to really impress and lure your crush away from this relentless swiping. Luckily, there are lots of unique destinations and activities on offer in and around Newcastle to help us make a desirable first impression and explore our compatibility with a guy. Because let's face it, your date ideas actually reveal a lot about you and your personality – whether it's the type of places you like to go to, or the things you like to do in your spare time.
So in today's post I'm sharing a few ideas on where to go with your new crush, based on real dates I've been on over the past 12 months or so. Hopefully this will spark an original idea or two, even among you long-term couples looking to mix things up and try something new this year.
Happy dating! x
---
The hot chocolate date
The hot chocolate date is an alternative to the traditional coffee date and it's definitely a more alluring option during the winter months. The setting is informal, it gives you the chance to properly chat without the crutch of an alcoholic drink and more often than not, it's short and sweet, but lasts just long enough for you to uncover those 'I'd like to go on a second date with you' feels – or not.
It needn't be drab and uninspiring though – think about meeting at one of our many cool independent coffee shops or cafes where you can cosy up to your beau with a mug of cocoa in hand. My favourites are Blake's on Grey Street, Pink Lane Coffee, or the Backyard Bike Shop at By the River Brew Co (this is my top pick for a hot drink with a view!).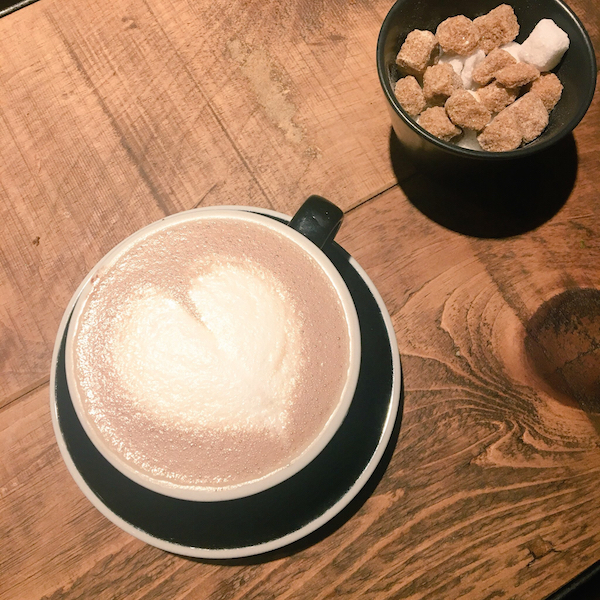 The foodie date
Now onto a classic date night idea: dining out. Ok, I admit, this can be a little predictable, so how do you make the foodie date a memorable one? It all comes down to the restaurant you pick, of course, and we're very much spoilt for choice here in Newcastle.
Central Oven and Shaker is perfect for a casual dinner date, with yummy pizzas and fab cocktails (the White Chocolate Martini is a must) matched with a lively, buzzy atmosphere.
Another favourite is Kaltur on High Bridge, my go-to restaurant for authentic Spanish food paired with a stylish, intimate setting. It's ideal for people watching too, if your conversation hits an awkward lull.
Meanwhile, The French Quarter – housed within the arches of a railway bridge – is another top indy eatery dishing up delicious tapas style French cuisine, not to mention a great wine list.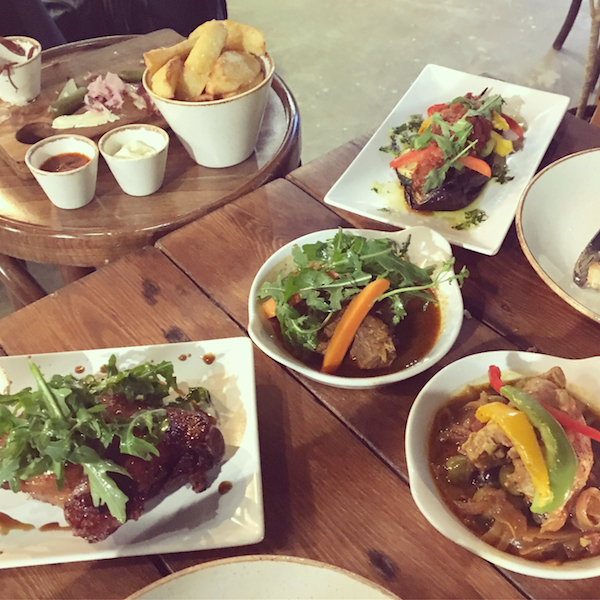 The fun activity date
Sometimes we get so caught up by the idea of going on a date; creating outfit combinations in our head, overthinking what we'll say and speculating about how we'll get on with the other person (or if you're a dating app regular like me, wondering if the guy will in fact be 'normal' in real life) – you forget that dating is supposed to be fun.
So, a few dates in, break away from classics such as the cinema and anything food and drink related, and switch things up with an activity.
Three of my favourites include bowling and ping pong at Lane 7 (yes, it can still be lots of fun as just a duo!), ice-skating at Centre for Life during the winter (a nice excuse to hold hands…) or crazy golf at Mr Mulligans Space Golf.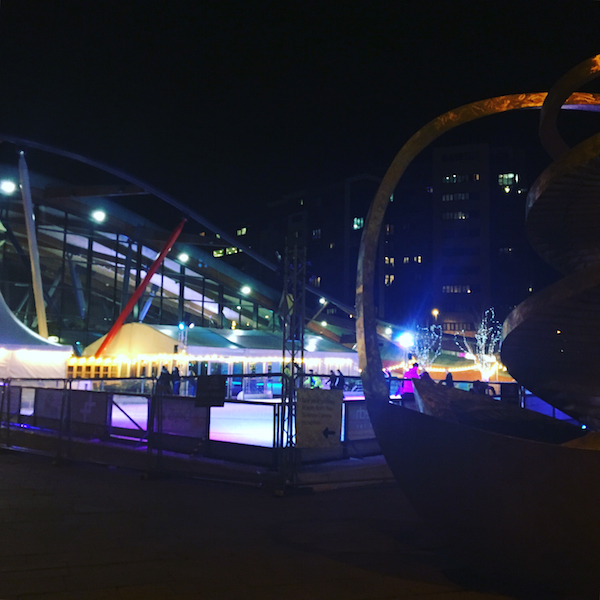 The cultural date
This one will very much depend on you and your potential boyfriend-to-be's personal interests but if culture is your thing, then there's so much on offer locally.
Newcastle Castle Keep and Tynemouth Priory are two attractions I visited during a flurry of summertime dates with a guy last year. Newcastle Castle boasts some of the best views of Newcastle and the River Tyne I've ever seen – it's well worth the climb. Meanwhile, my date to the Priory also entailed a spot of fish and chips and ice cream – could this be any more of a perfect date by the seaside?
Other ideas include art galleries like The Biscuit Factory, the planetarium at Centre for Life, a show at the Theatre Royal, or even a romantic walk along the Quayside. Sometimes simplicity is best!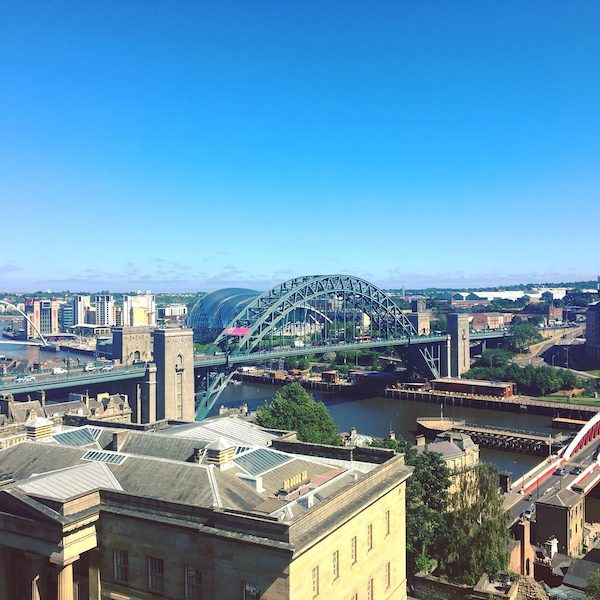 The let's do something different date
It can feel like a challenge at times trying to think up an original date idea to keep things fresh and interesting. And the only way the 'let's do something different date' truly wows is if it relates to something specific between you and the guy you're dating.
It's those early conversations and fleeting comments, either in person or via Whats App / Facebook Messenger / Snapchat / Instagram / Bumble / Tinder (delete as appropriate) where you look to for inspiration with this one.
A guy I had been chatting to, like me, had relocated to Newcastle and we joked about being longstanding tourists in the city. Cue my bright idea – a trip on the bright red Newcastle Gateshead City Sightseeing bus, which I kept secret until we met in person one afternoon. It turned out to be a great surprise and a quirky conversation starter. Who knew?!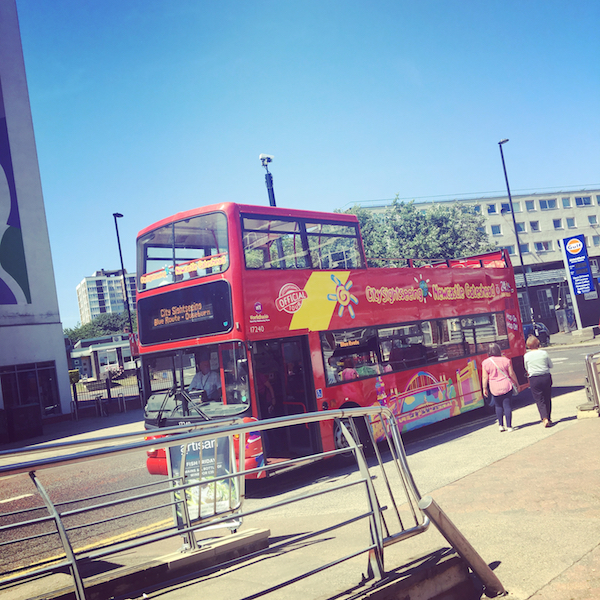 My top tip for this type of date is the more creative the better! And if the guy doesn't appreciate the effort you've gone to in conjuring up a unique date idea; chances are he's not the one for you anyway.
What's your perfect date here in Newcastle?