It's no secret that SHOW Beauty is one of my favourite go-to hair styling brands. This ultra luxurious range combines pretty packaging with fantastic results, and the good news is that alongside its established range of sprays, mists, mousses and lotions, it's now launched its own shampoos, conditioners and hair masks.
Staying true to the SHOW Beauty brand, these new additions are packaged in sleek black and gold bottles and glass pots, and boast the distinct signature scent developed by founder, Tamara Ecclestone, said to resemble the sweet smell of crème brûlée.
I was invited along to the SHOW Beauty blow dry bar at House of Fraser in intuMetrocentre to try the new shampoo and conditioner. And as first impressions go, I was very happy with the results.
In recent months, I've been contending with oily locks. For anyone with long hair like mine, it's simply not practical to wash and style your tresses every day. Despite switching between various products and dabbling in a dry shampoo or two – my hair has been lacklustre and, well, flat. I was in a bit of hair rut that left me pining for the winter chill so that I could hide my lanky locks underneath a woolly hat…
Following my wash and blow dry at the SHOW Beauty bar though, my hair instantly felt super soft and clean. And it was bouncy and voluminous too. All those desirable 'good hair day' attributes that had been missing for quite some time.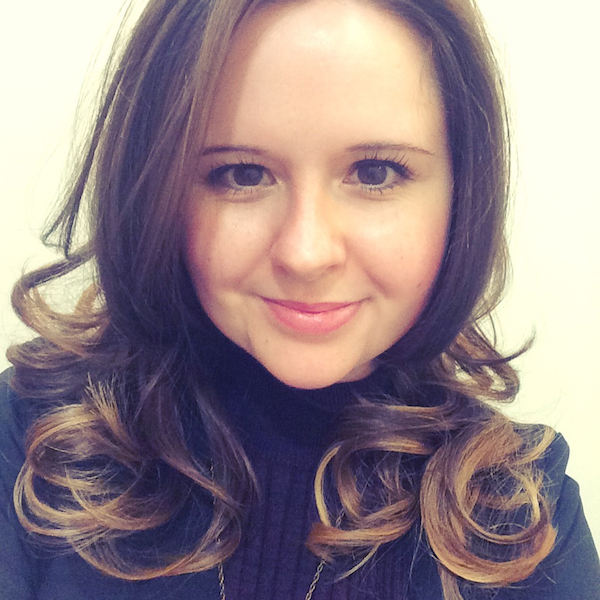 But was this just a stroke of luck from my stylist?
Since my visit, I've been using the new range at home and have clocked up more than 4 weeks' worth of hair washing and styling to find out if the products are as effective as they profess to be. Here's my verdict…
Pure Moisture Shampoo
With ingredients such as white truffle – infusing hair with minerals and amino acids – and caviar, rich in proteins and vitamins, this shampoo (£28) promises to restore natural shine and help strengthen hair.
It takes a bit of work to build up a lather, but a few pumps of this silky shampoo go a long way. The shampoo has proven excellent in removing product built-up and it's really helped to re-balance my hair and scalp.
Pure Moisture Conditioner
Active ingredients in this new conditioner (£28) include pro vitamin B5 for shine and body; and shea butter and soy protein to help bind moisture to each strand and help strengthen hair fibres.
The conditioner has a gorgeous pearlescent sheen and it smells divine. Typically, I use about three to four pumps through the ends of my hair and leave it in for a few minutes before rinsing off. I've recently had a rose gold ombre applied to my tresses, and the conditioner still seems to be doing its magic and keeping my colour treated hair frizz-free and nourished.
Pure Moisture Treatment Mask
This rich mask (£35) provides intensive hydration. It comes in a pretty, round glass pot, and I have it permanently on display in the corner of my bathtub.
I've used this twice so far; applying it to my damp, just-washed hair and leaving it in for around 10 minutes wrapped up in a towel before rinsing thoroughly with water.
You might think that this potent product might exacerbate the oiliness, but instead it leaves my hair smooth and glossy – and on the complete opposite end of the greasy spectrum. This is also the perfect pampering treatment to redress the harsh effects of hair dryers, straighteners and wands that can leave hair feeling dehydrated and frizzy.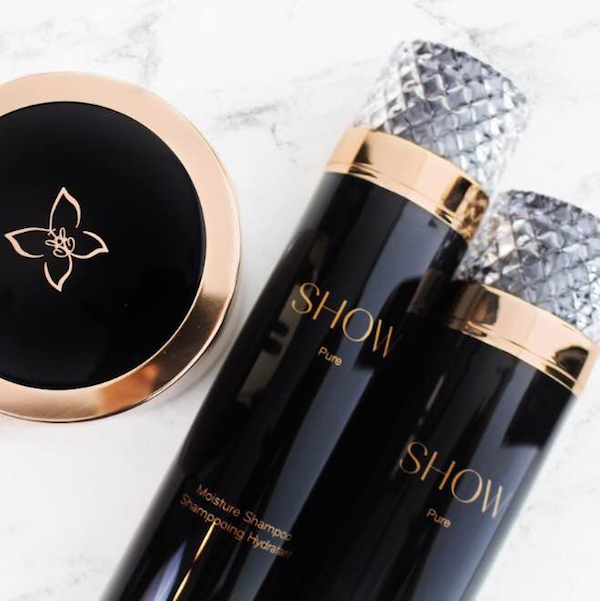 Repair and volume collections
Alongside the Pure Moisture range, SHOW Beauty has also launched a Sublime Repair shampoo, conditioner and mask, designed to target areas of damage and boost shine. And the soon-to-launch Lux Volume range (which I'm very excited about) will give hair extra oomph at the roots for a fuller finish. Also worth a mention is the new leave-in conditioner – a haircare SOS staple for the winter months!
Perfect for prettifying your bathroom and injecting some decadence into your daily haircare regime – the new shampoos and conditioners compliment the existing styling range, ensuring you have more of those 'I want to swish my hair around all day' moments – and of course, another chance to gorge in that amazing sweet scent!
For more information about SHOW Beauty's new shampoo and conditioners visit showbeauty.com
Product images: SHOW Beauty
*Newcastle sparkles received samples of the products on a complimentary basis.