Lauren Archer of Scran on the Tyne arranged the recent Scran Social meet up, which took place at the swish Gusto restaurant beside the River Tyne, which lies in the silhouette of the iconic Millennium Bridge.
On its website, the Gusto chain describes itself as being "inspired by the elegant charm of a classic Italian ristorante with a contemporary buzz" and this is by all means a fitting description, as you realise sashaying past its giant plant pots and into the throes of its classy interior.
The restaurant also boasts an outdoors terrace, which offers an al fresco experience for diners and drinkers which, until Grey Street's recent explosion of café culture style eateries, was something of a rare gem in the city.
Wine tasting, hosted by the charming in-house sommelier Jonny, got everyone's tastebuds swirling into action.
We sampled a white, red and dessert wine – all three were full-bodied, fruity and light, even the red tasted rather nice and this is something I wouldn't normally choose to drink.
Jonny talked us through the different grapes and flavours, and how best to pair the wines with different dishes. He encouraged us to suck on the wine to aerate it in our mouth, but this technique seemed a little risqué considering I was wearing a brand new, crisp white shirt. Maybe next time, after I've had a little practice run in the house first…
The group then took to their tables for some food. Up first – sharing boards loaded with a delicious selection of cured meats, fine cheeses, focaccia and tomato chutney.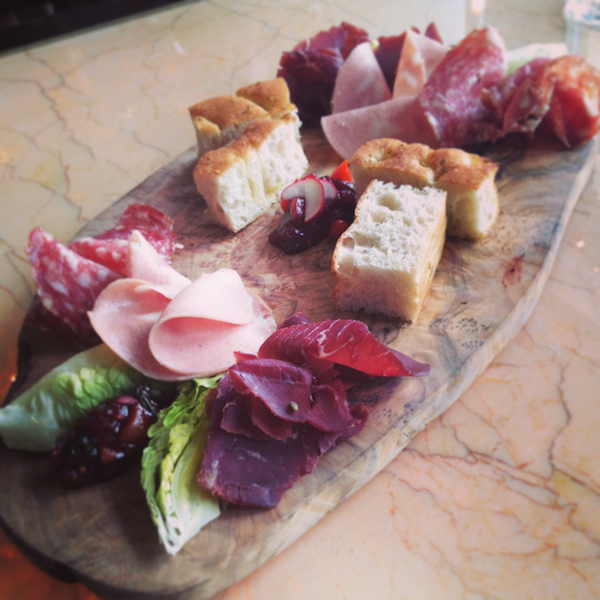 We were then served up with, quite literally, oodles of food – it was handbags at dawn as we all descended on the main table to scoop out our individual portions, buffet-style. Balancing crockery, cutlery and cameras all at the same time presented us bloggers with a challenge or two…
Dishes on offer included the Rigatone Primavera with asparagus spears, peas, fagioli beans, cherry tomatoes, pines nuts and crème fraiche, and my personal favourite – the Tagliatelle Arrabbiato – a blend of tomato, chilli, mozzarella and fresh basil.
The asparagus and avocado salad topped with poached egg proved popular, and let's not forget about the scrumptious stonebaked thin crust pizzas. Apparently, the dough for the pizzas is freshly made in the Gusto kitchen using a recipe from a Tuscan monk.
Blueberry eton mess, mini sugar doughnuts, rich chocolate sauce and cream provided a heavenly combination for dessert.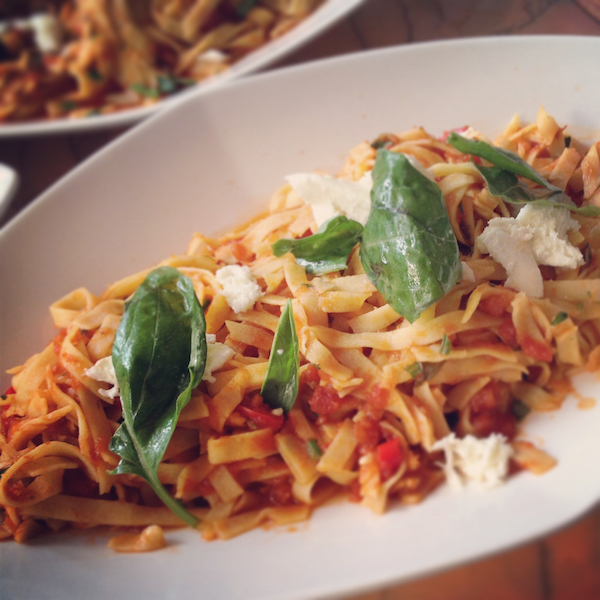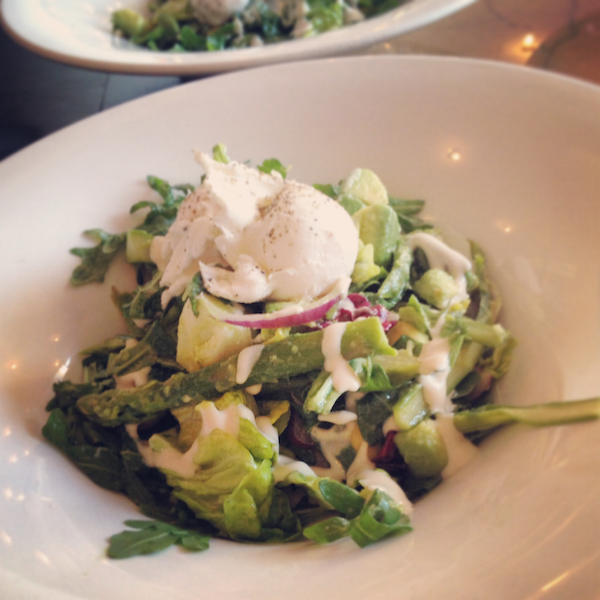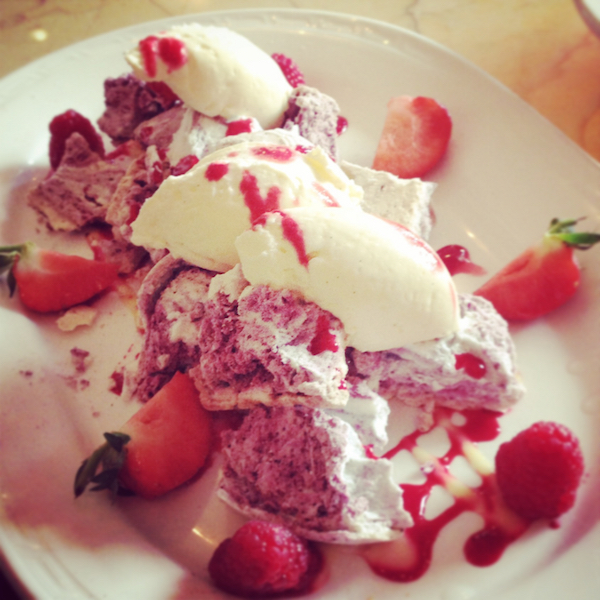 The first Scran Social certainly didn't disappoint and it was a welcome reminder that when it comes to Italian fayre, Gusto is still very much on the Newcastle map.
For more information about Gusto see www.gustorestaurants.uk.com/restaurants/gusto-newcastle