If you love pizza, and you love your pizza served super quick – then chances are you'll be filling your boots at Pizza Storm – one of the many new eateries to open up in intu Eldon Square's burgeoning food quarter.
Similar to another foodie outlet you may have frequented, whereby 'sandwich artists' build your perfect sarnie, Pizza Storm adopts a similar informal concept to dining out…sliding your pizza base along the counter as you pick from its tantalising variety of 50 toppings.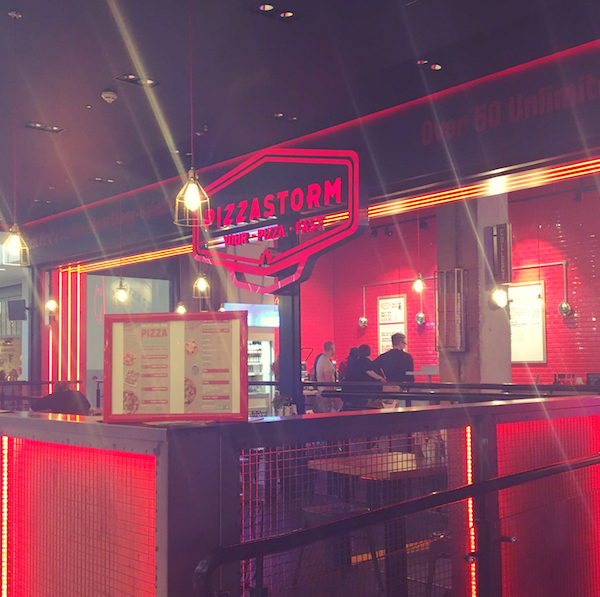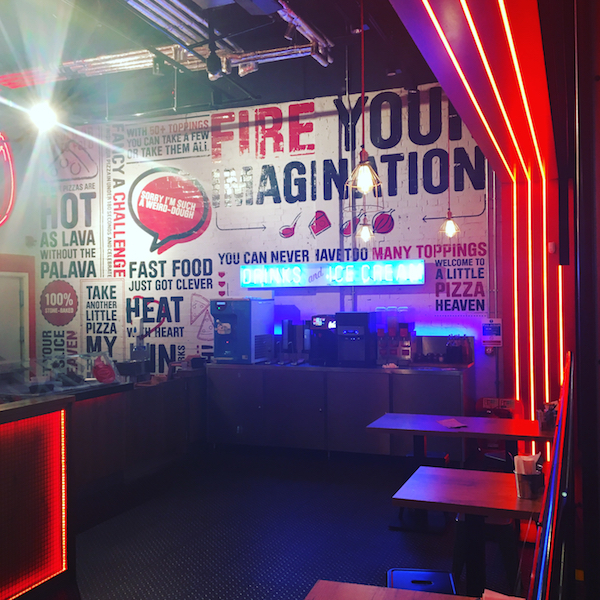 You literally build your 11-inch pizza from scratch – choosing everything from the tomato sauce, cheese and salad base to the vegetables, meats and seasoning. It's a 'create your own' pizza lover's dream. Just don't take too long deciding on your favourite combo!
If that sounds like too much hard work though, there's also a menu of Pizza Storm originals, including The Mexicana and Sunny Side Erupt, but where's the fun in picking any of these?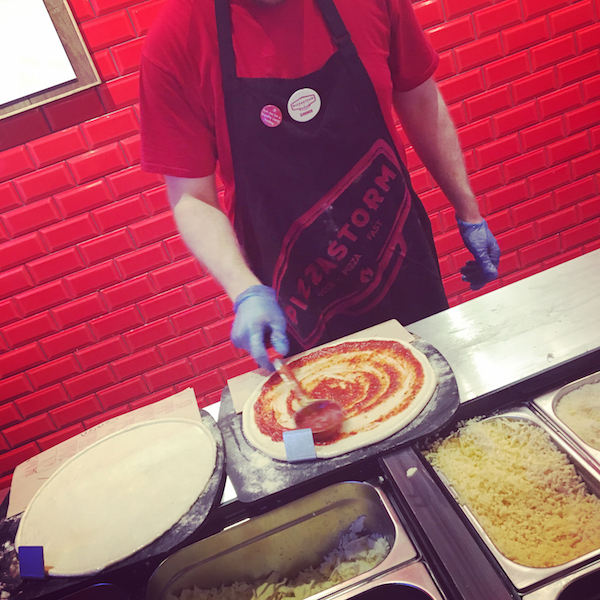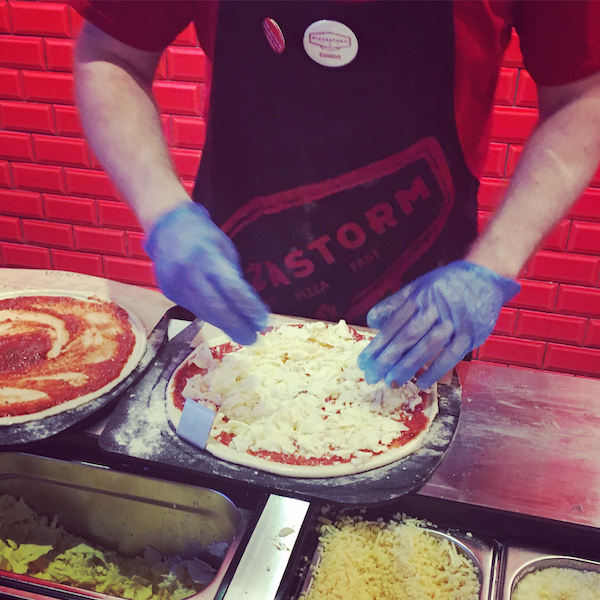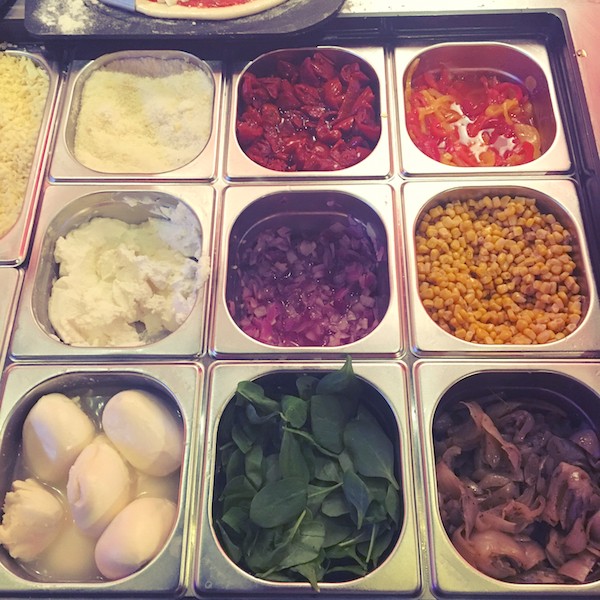 For the stone baked Alexis pizza (as I so coined it) I stuck with my favourites – classic tomato sauce and a sprinkling of cheddar, topped with a helping of red and yellow peppers, red onion, crunchy sweetcorn and slices of ham.
But if you're feeling more adventurous on the tastebud front, you can choose from the likes of courgette, chillies, butternut squash, artichokes and the ever controversial pineapple, with meats such as pulled pork, classic pepperoni and piri piri chicken.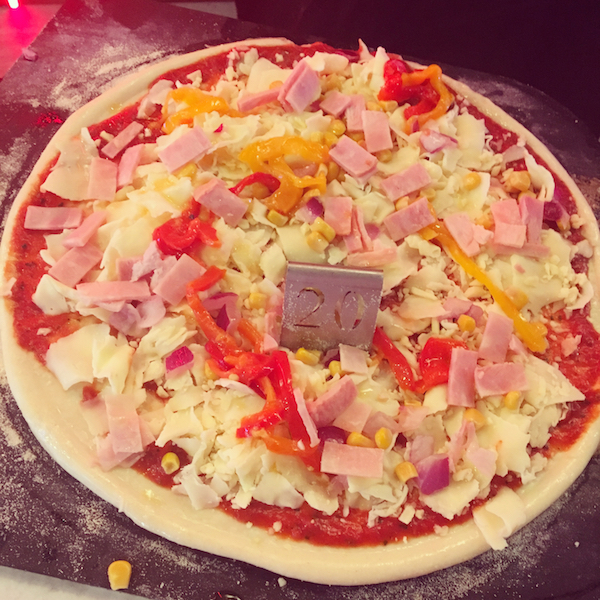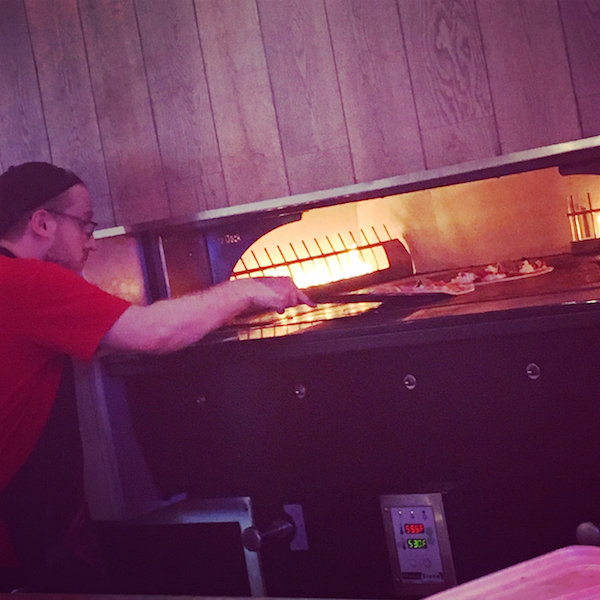 Pizza Storm then cooks your creation in just 180 seconds in its 900 degree oven. Fast food indeed. The pizza arrives on a sheet of brown paper with your name scribbled on; a little reminder that it's your very own creation, ready to tuck in to.
My pizza was tasty and cooked well, but I soon regretted skipping the jalapeños, as I was in need of a little flavour kick.
Feeling hungry? Side portions of potato wedges, bread bites, a coleslaw shot pot or guacamole shot pot are also available. And fizzy drinks (including Vimto…something of a novelty for me, as I have never seen this in any other restaurant!) are refillable for free.
Unlimited ice cream and unlimited toppings (a recurring theme here…) caters for the sweet toothed variety, too.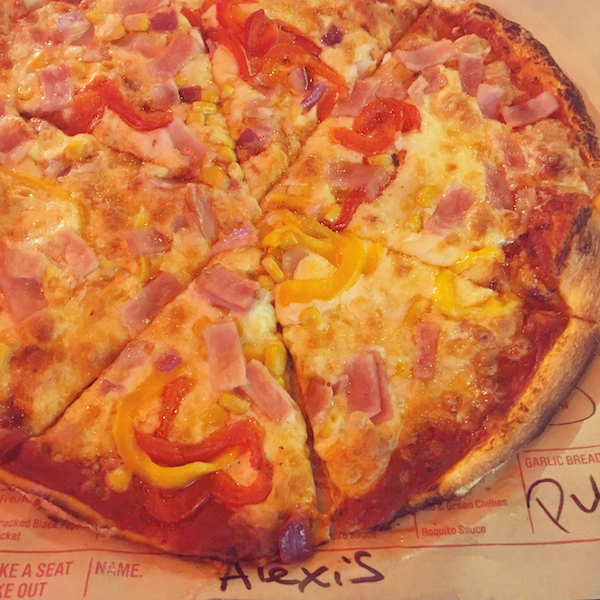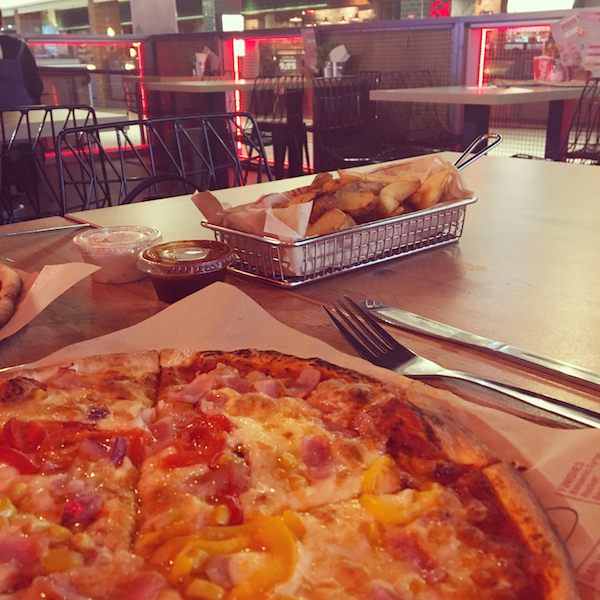 Of course, a pizza is only as good as its ingredients, so your satisfaction levels will very much depend on what toppings you've gone for.
The base is fairly thin and crispy, with a charred effect. And as pizzas go, it does the job.
Is it the best pizza in town? That's doubtful. But it's a pizza for less than £9 and if you're incredibly fussy, it's the perfect opportunity to get creative and mix and match your favourite ingredients to your heart's – and tummy's – content.
For more information about Pizza Storm, visit http://pizzastorm.pizza
*Newcastle Sparkles was invited along on a complimentary basis.