Opening its doors on Osborne Road only a few years ago – Sohe has undergone something of a rebrand in recent months, having teamed up with North East Chef of the Year winner, Parichat Somsri-Kirby to bring the very best in South East Asian food to this leafy Newcastle suburb.
The chef has undertaken quite a journey before landing in Jesmond; she grew up on a rice farm in Northern Thailand where she started out cooking for 300 school children before meeting her husband, Steve Kirby and relocating to the UK in 1998.
Parichat subsequently joined Terry Laybourne's acclaimed 21 Hospitality Group in 2002, going on to become head chef at Café 21 in Fenwick Newcastle. And now, her name proudly hangs above the door at Sohe restaurant, where she brings together her Thai heritage and years of cooking expertise.
Stylish surroundings
The restaurant is a swanky hideaway, boasting ambient lighting, dark wood and pops of bright colours, creating a club-esque vibe. The elliptical bar – with its hypnotic halo of light – acts as the centre piece to this stylish backdrop.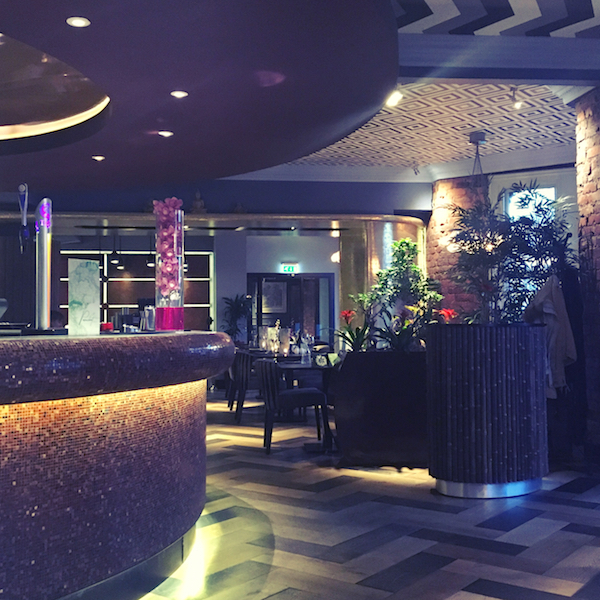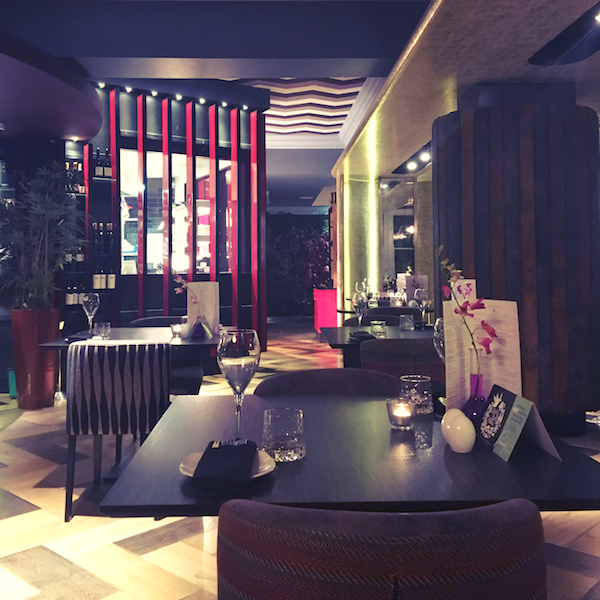 Cocktail heaven
Sohe's cocktails can regularly be found doing the rounds on social media, and as the team confess – they've been looking to up the ante on the food front to meet and surpass the reputation they've garnered for their luscious cocktail list.
During my visit, I tried two – the Geisha Girl Martini (£6.95) – a sweet blend of vanilla vodka, fresh passionfruit, passionfruit puree, vanilla syrup and a hollowed out half passionfruit filled with prosecco; and the Amaretto and Blueberry Mojito (£7.25) – a refreshing concoction of amaretto, fresh blueberries, lime juice, fresh mint, blueberry syrup and soda. Both were sublime and certainly got me in the mood for going 'out out'!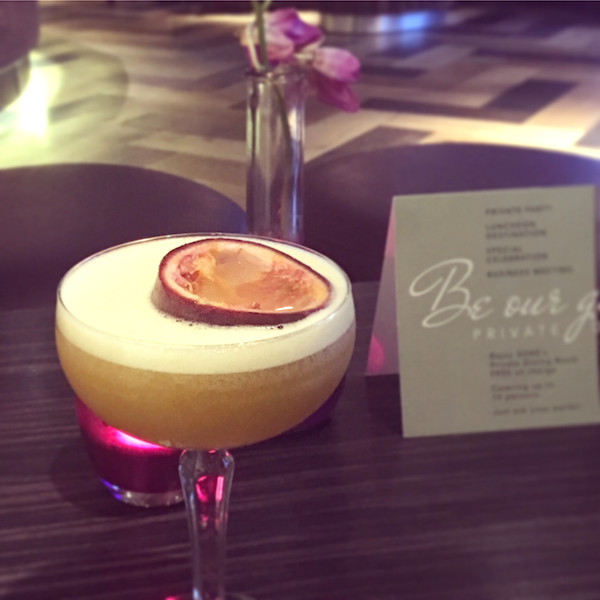 On the menu
A few of my dining companions ordered pre-starters – oysters in a chilli, lime and ginger dressing, alongside crunchy prawn crackers and edamame beans, which all looked very appetising.
Scanning the starters, the selection was as you might expect, with the likes of Tempura King Prawns, Chicken Satay, Thai Fish Cakes, Salt and Chili Squid and Duck Summer Rolls. I decided to skip the starters though and save myself for one of the desserts (nothing new there, then…).
There's a good selection of curries, mains and noodle dishes to choose from; again nothing too adventurous, with all the key flavour combinations catered for.
My pan-roasted halibut (£21.95), disappointingly, was overcooked. But the hefty portion of veg bathed in a Thai red curry sauce saved the dish, although it could have been more neatly presented on the plate (alas, I watch too much Masterchef!). The mound of mellow-tasted and fragrant coconut rice offered respite from the heat of the curry sauce. All very pleasant on my taste buds.
For dessert, I was tempted by the lychee and lime sorbet, but was won over by the silky smooth and perfectly-set coconut panna cotta, topped with chunks of tropical fruit and pomegranate seeds. There was no chance of any wobble action though (or is that just me who likes to attempt this?!) as it was served inside a glass. Colourful, pretty and scrumptious, too.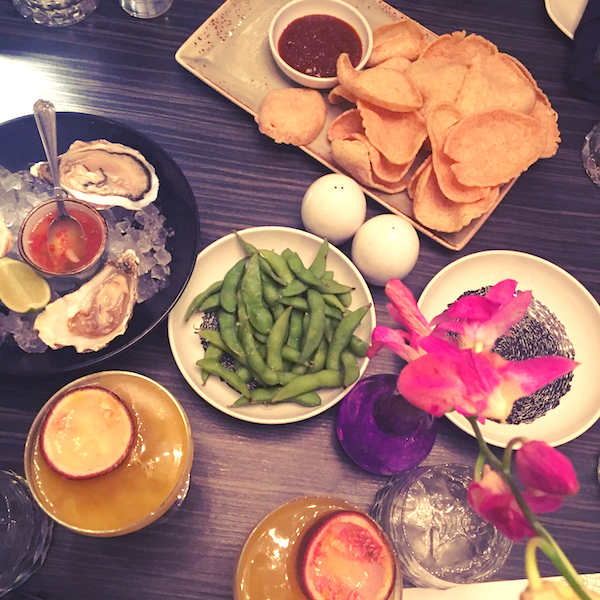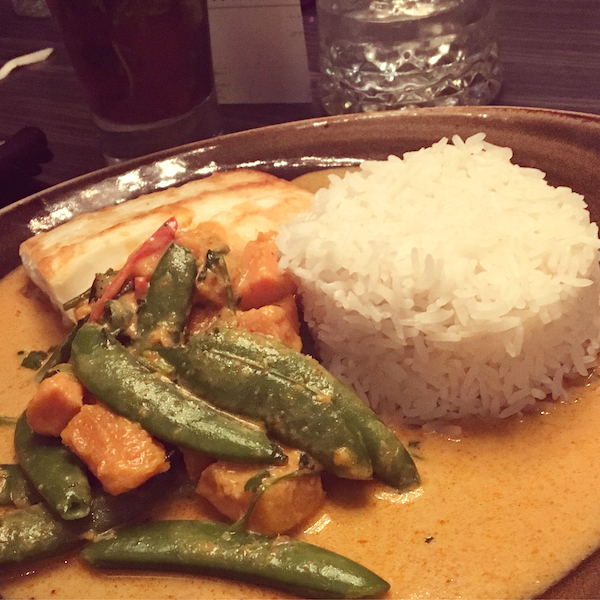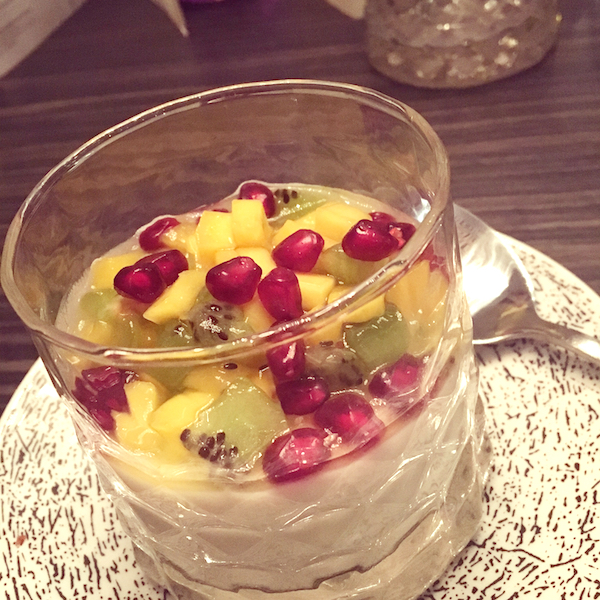 The verdict
Sohe is the kind of destination I like to frequent with my gal pals, when we're making a night of it, with fabulous cocktails and good food to match; all dished up in sophisticated surroundings.
During my Wednesday night visit, groups of lads and lasses were dining in the restaurant, and there were a few date nights on the go, too – indicative of the young, professional clientele you'd expect this type of venue to attract.
All in all, it seems that Sohe's new partnership with Parichat – with the breadth of experience she quite literally brings to the table – can only mean good things for the eatery going forward. But for me, those cocktails still come up trumps!
For more information about Parichat at Sohe, visit www.sohe.co.uk.
Featured image courtesy of Sohe
*Newcastle Sparkles sampled the food and drinks on a complimentary basis for review purposes
SaveSave
SaveSave
SaveSave
SaveSave