Alcoholic tea blends are now a thing thanks to a Newcastle start up, which recently launched its new products into Fenwick's food hall.
Inspired by the quintessentially British afternoon tea and the popularity of craft beers and spirits, Newcastle University graduates Vincent Efferoth and Lukas Passia spotted an opportunity to create something new that tapped into both trends.
The entrepreneurs, both from Germany, subsequently developed their concept for NOVELTEA – bringing together exotic ingredients with regional tea blends and spirits to create a whole new take on the traditional cuppa. And since its unveiling, it's certainly been causing something of a stir in our teacups…
The alcoholic drinks boast a distinctive tea taste that's achieved by unique cold-brewing, infusion and blending processes. Two blends have been created so far – Earl Grey and Tangier, and each has its own fascinating story to tell (which you can read more about on the NOVELTEA website).
The Tale of Earl Grey celebrates Earl Grey tea and is blended with a British gin for a smooth, unique taste.
The Tale of Tangier, meanwhile, serves up a blend of Moroccan green mint tea with spiced rum, distilled with lemongrass, dried apple and blackberry leaves to reveal hints of exotic fruit and floral citrus notes.
The drinks, both vegan, can be served by the glass – or in a teacup if you want to stick with tradition – and can be enjoyed either ice cold or hot.
We tried both blends at the Fenwick launch event, served cold and on the rocks. As a fan of rum – the Tangier pipped it for us, with its refreshing, subtle taste. The Earl Grey was punchier with a more distinct tea flavour, but was just as thirst-quenching. We could easily imagine sipping either on a summer's afternoon, paired with finger sandwiches or cake!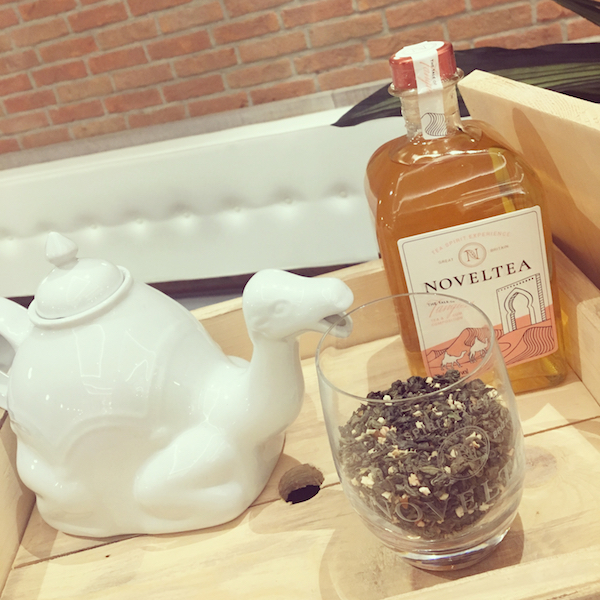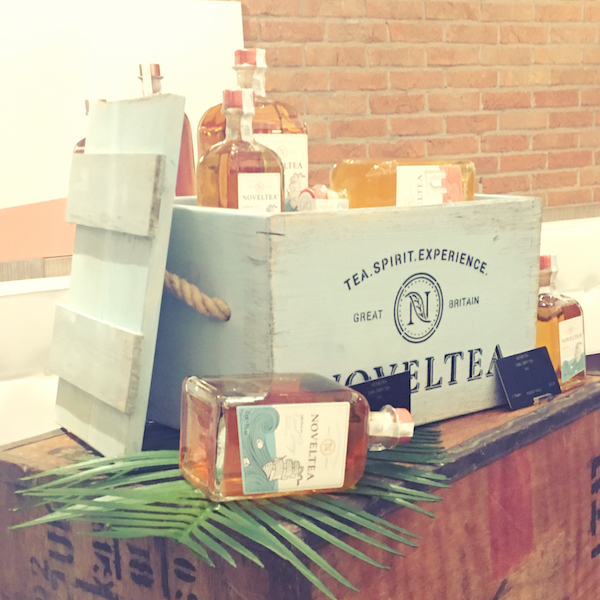 The NOVELTEA blends come in beautiful glass bottles – perfect for displaying in your home – and are available in two sizes: 250ml (£9.95) and 700ml (£24.95). Fenwick is the first retailer to stock the new drinks and just this month Lumley Castle has announced its new afternoon tea menu, featuring both blends.
The good news is that Vincent and Lukas plan to expand the range. With every new 'tale' the pair will look to uncover hidden or forgotten stories associated with tea culture and heritage – we can't wait to see which journey they'll take us on next!
For more information about NOVELTEA, visit www.noveltea-drinks.com
Featured image courtesy of NOVELTEA
SaveSave
SaveSave
SaveSave
SaveSave