| ADVERTORIAL |
Last weekend, I teamed up with NE1 Get Into Newcastle – the people behind Restaurant Week, Screen on the Green and other initiatives in the city centre – to share my first full day back in Newcastle purely for pleasure since going into lockdown in March.
If you didn't catch my Insta stories, then you've come to the right place, as this post recounts a few of the things I had missed most about the city. I'm also highlighting some of the new measures that are in place to ensure everybody's visit is as safe as it possibly can be while we continue to tackle the spread of coronavirus.
So here they are – five 'normal' experiences that have brought a smidgeon of joy back into my life and which, I hope, will give you an idea of what to expect when you decide to venture back into the city, too.
Joy 1: The familiarity of the Metro
I didn't use the Metro for four whole months during lockdown and this was probably the one activity I was most apprehensive about when I returned to work in early August. But stepping onto the Metro train the other week was my first re-acquaintance with normality. And it was a somewhat comforting experience, patiently waiting for the information board to update and watching the train trundle along the tracks.
Passenger numbers are still low, and the majority of people are adhering to guidelines by wearing a mask and keeping their distance on the platform and Metro carriages.
You'll find stickers on the station floors to indicate where you should stand, and there's also signage to filter passengers into different ticket gates to help keep people apart.
Overall, I feel safe using the Metro again, and on Sunday I happily hopped on and off the train without even thinking twice about it.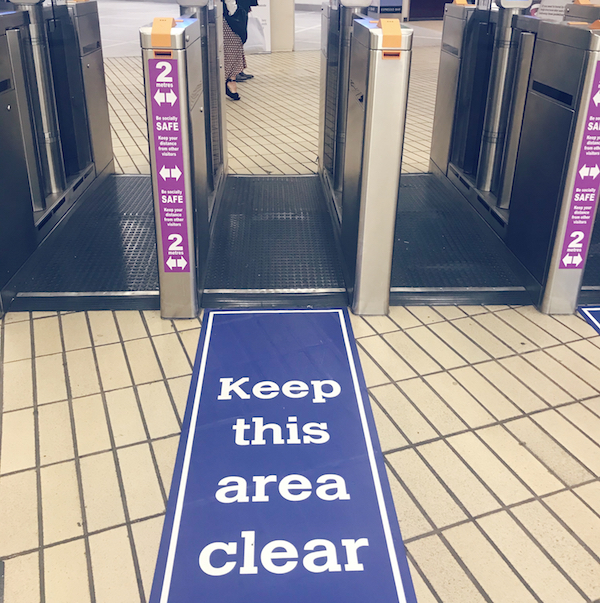 Joy 2: Newcastle's Quayside Market
The Quayside Market is back! Open from 9am to 4pm on Sundays, it always makes for a nice little wander, discovering tasty bites, gifts ideas, and plenty of wares for your home from local, independent traders.
And those views!
I have countless photos of the River Tyne, and this was one of the things I missed most while stuck in the house. There's something especially heartwarming about peering up at the Tyne Bridge – it's that unmistakable feeling of returning 'home'.
The market has fewer vendors (around 60) and now has a one-way system in operation with hand sanitizer stations dotted en route. The only downside is that you can't dawdle around as much, or double back to that stall for a second look, but this new arrangement seemed to keep the flow of people steady last weekend.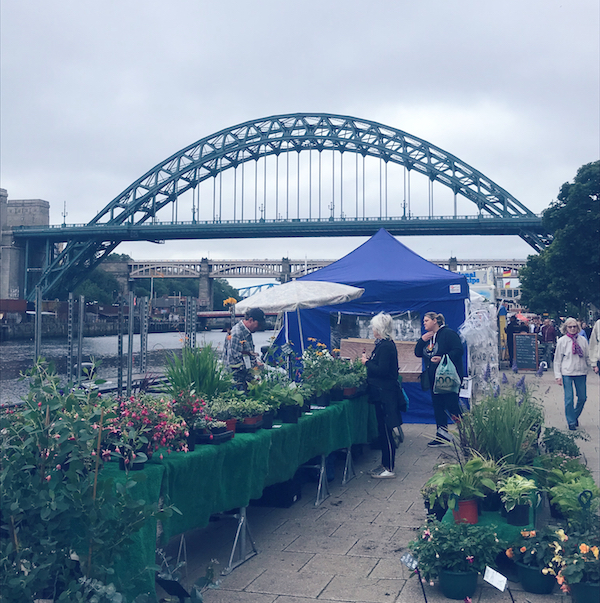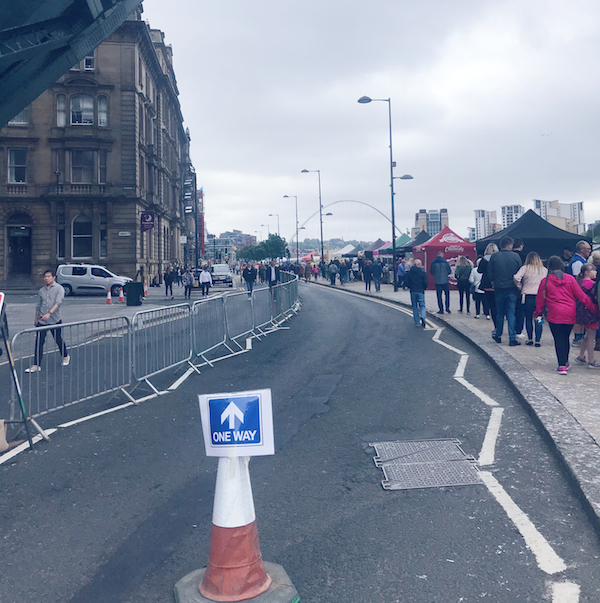 Joy 3: Shopping IRL in Eldon Square
Online shopping might be ultra convenient, but I don't think it compares to visiting a real shop and seeing your splurge-to-be first-hand.
Not all the shops are open yet (for me, New Look is a big miss!) and you might need to queue before you can browse inside. Clothes and such like tend to be more spaced out in the stores, and most shops have designated entry and exit points.
You'll also need to wear your mask at all times in both the shopping centre itself and individual shops. A one-way system is also in place, with hand sanitizers scattered throughout.
My top tip would be – plan where you'd like to go and give yourself extra time to shop.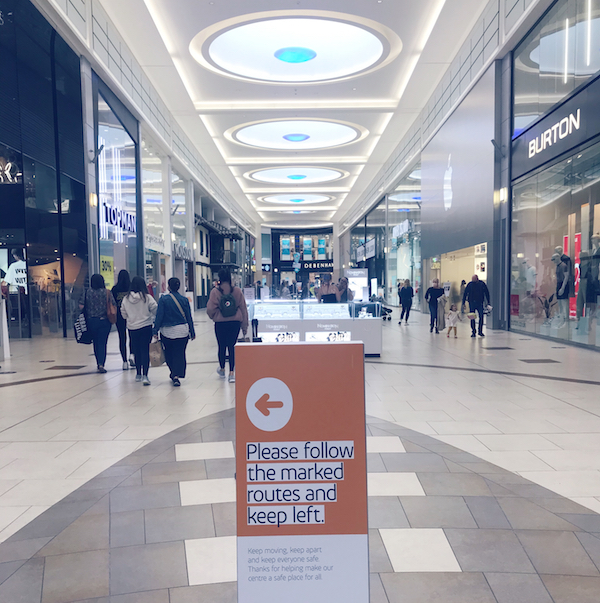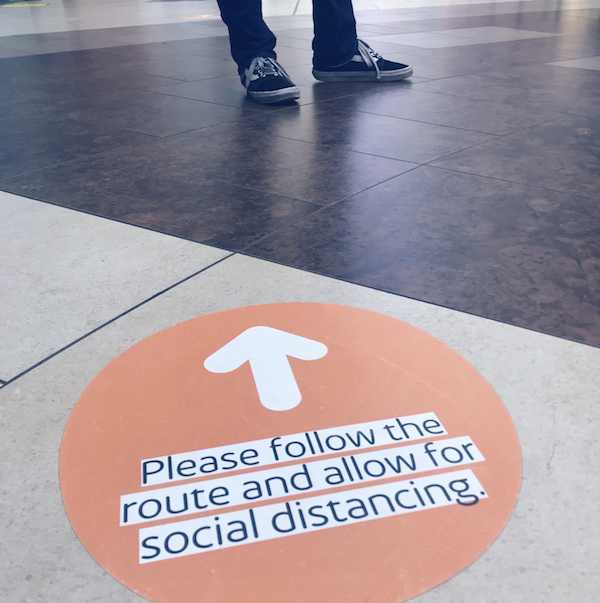 Joy 4: Socialising at Stack
I've been a fan of Stack since it first opened its doors two years ago. It's always re-inventing itself, whether it's dishing up a novelty gin garden, ice bar or tipi. It has to be said, its outdoors space perfectly lends itself to the current situation, with most people preferring to eat and drink outdoors to minimise the risks.
I love eating out, so I was pleased to chalk another place at Stack off my list. I tucked into a chicken tikka wrap from naan hut kitchen, Hullabaloo (from Alex Hindson of Hatch 76 fame) alongside a raspberry gin while my friend enjoyed nachos and a burger from Texas Smoker. A singer was also belting out covers from the stage downstairs – think Fleetwood Mac meets Walk the Moon. It was the perfect blend for a mellow Sunday afternoon.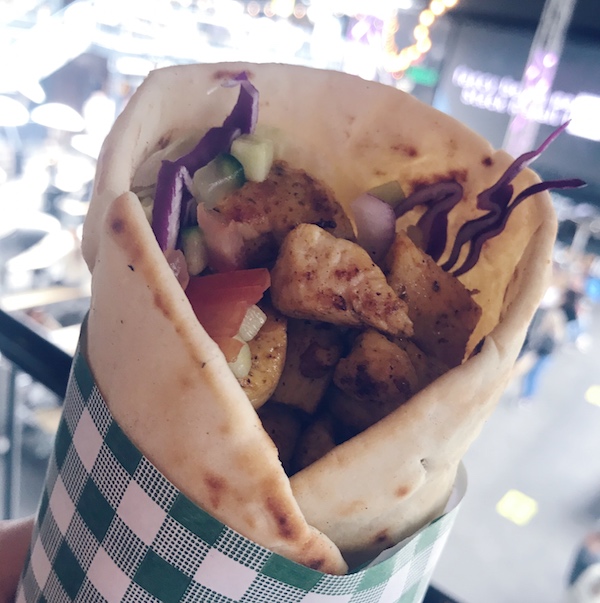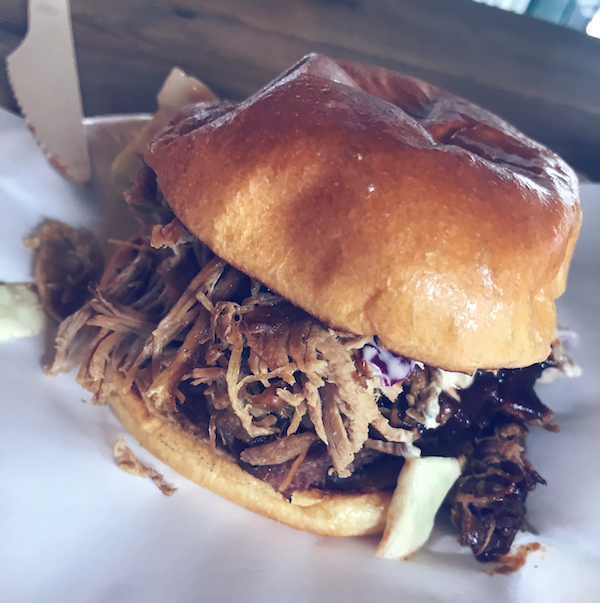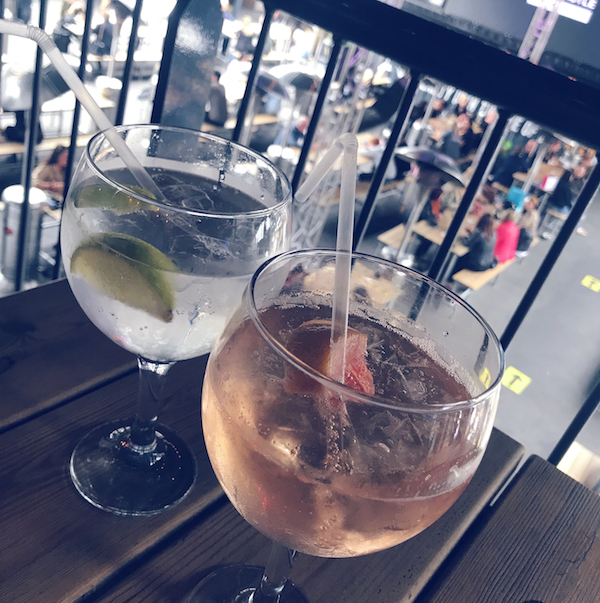 Pre-booking a bench online is recommended, although they may be able to accommodate a very limited number of walk ins. We showed up on Sunday without a booking and they took my name and contact number before allowing us to sit upstairs.
Arrows guide people around the venue, and you'll find clear screens in place at the different food and drink order points to create a barrier between you and the staff.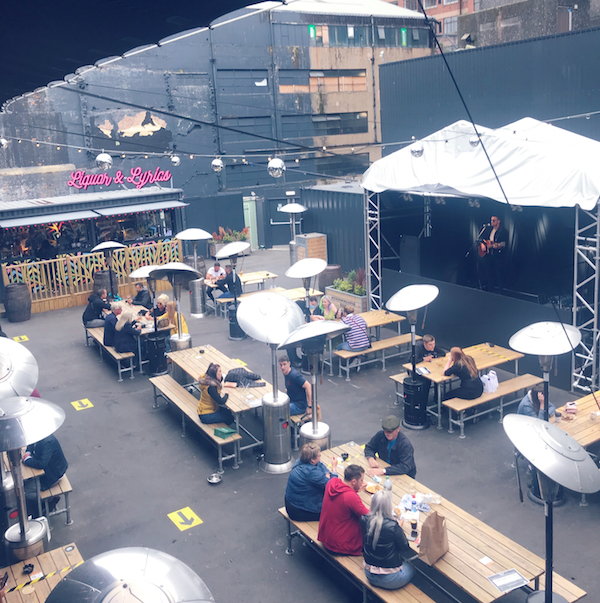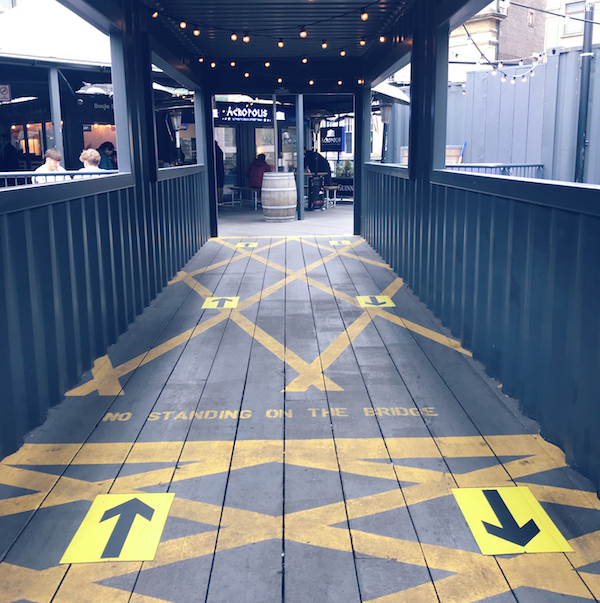 Joy 5: Discovering what's new in Newcastle
Whether you're strolling along Northumberland Street on the quest for your first post-lockdown Greggs, or gazing up at Grey's Monument, you're bound to also stumble across a few new additions to the city since your last visit.
Lots of bars and eateries have created larger or brand new al fresco dining and drinking areas, and these are popping up everywhere, from the Bigg Market down to the Quayside. All we need now is a lingering spell of sunshine to enjoy this sprawling café culture!
Grey Street – undoubtedly one of the most iconic streets in the city – also has a new look. The council has been revamping its overall design by removing parking spaces to create extra room for pedestrians and cyclists.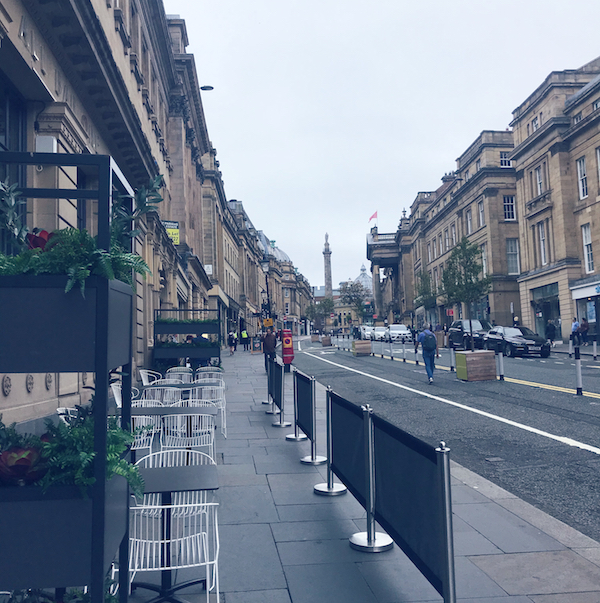 And if you fancy trying something completely different, Blues Café is the all-new incarnation of Pumphreys on the Cloth Market (American Cream Soda paired with pink gin is an actual thing on its menu) and – foodies rejoice – Meat:Stack has also opened up on the Bigg Market.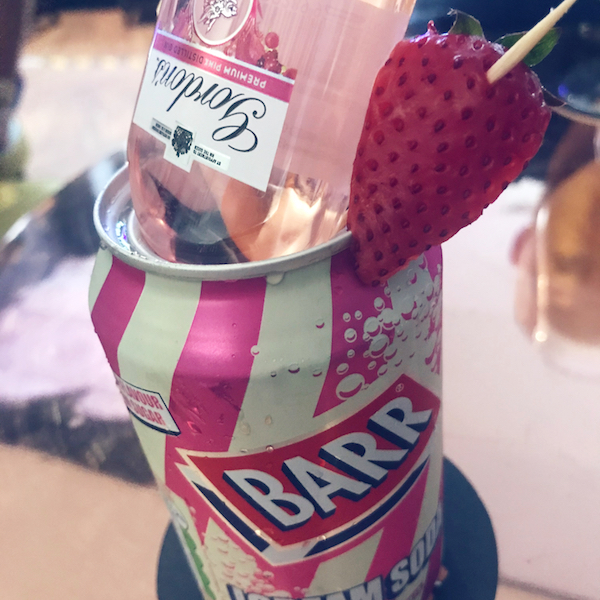 You'll find a host of safety measures outdoors too. Vinyl stickers and arrows are strewn across the pavements to nudge you into using the city's new one-way system, and generally speaking, people do stick to this. (On the most part, just keep to the left!)
It's worth noting that you don't need to wear your face covering while out and about on the street – this is down to your own personal preference.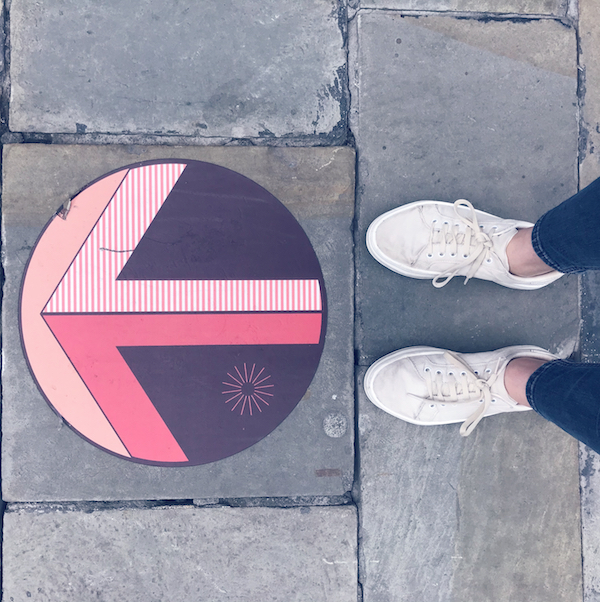 Is Newcastle safe to visit?
Everyone is handling the current situation differently. Some people are staying at home and still avoiding going out. Others are slowly easing back into their pre-lockdown habits by going shopping, socialising, and dining out.
I think it's reassuring to know that, if you do feel ready to head back into Newcastle city centre, measures are in place to help keep you safe. We all have to play our part though, and generally be more self-aware of our surroundings and other people.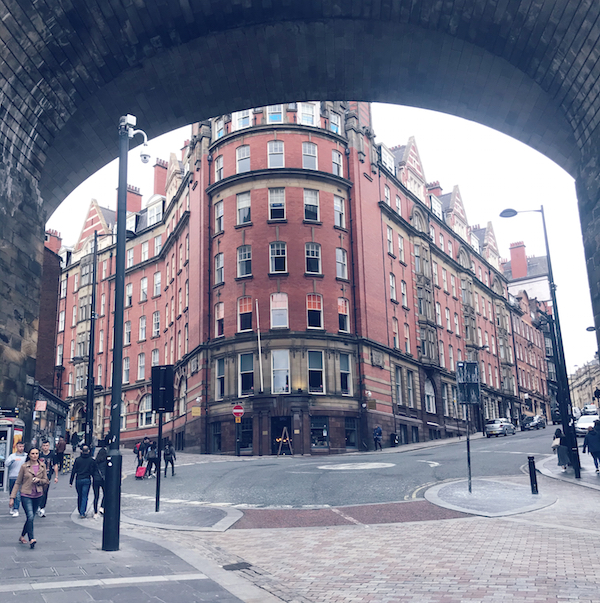 I can't put into words how I felt that first day I returned to the city, seeing all the beautiful buildings, historical landmarks, and just the general humdrum of daily life in action, which was all curiously uplifting after so many months away.
My visit last Sunday was my first leisurely day out, doing all the things I used to do week in, week out. And to sum up: I won't be hesitating to return. It's still the Newcastle we all know and love, but just a tweaked version to see us through these very surreal and uncertain times.
For more of my adventures in and around Newcastle, check out my Instagram page @NclSparkles.