Spring has finally sprung and that can mean only one thing when it comes to Newcastle's foodie scene – lots of revamped menus abound, all showcasing the best that the new season has to offer.
The Botanist – a firm food and drink favourite in the heart of Newcastle – recently launched its new menu, brimful of new dishes, with a few tasty tweaks to old favourites thrown in for good measure too, freshening things up just in time for the summer months.
Newbies to look out for include the camembert baked in garlic and rosemary sourdough; charcoal flatbreads; and the flat iron steak sandwich with whipped garlic goats cheese and rotisserie gravy. There's also a host of new non-gluten, dairy free and vegan options. Lots of temptation, whatever type of food you're in to!
It was a mid-week visit for us, capturing those stunning Grey Street views before night fall and sipping on a few luscious cocktails before tucking into our meal.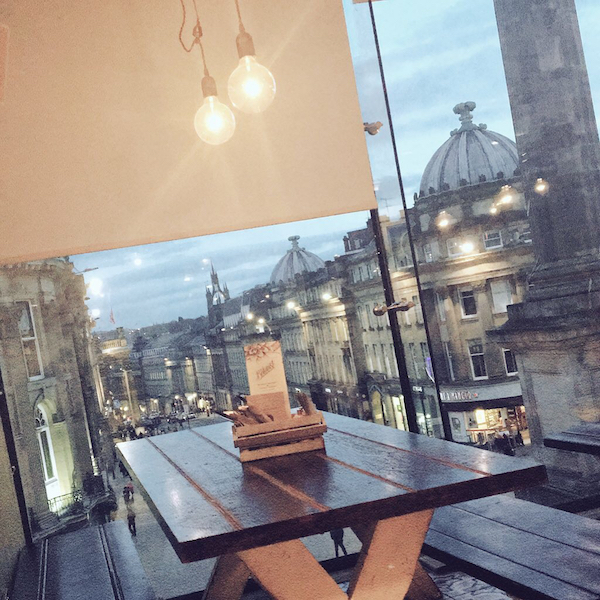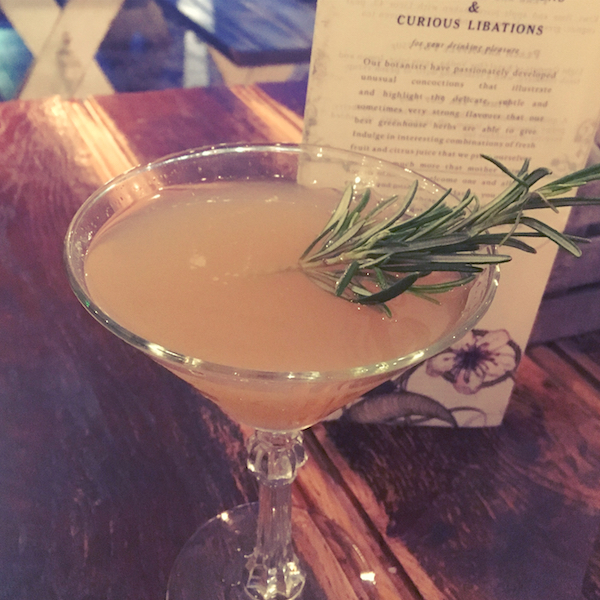 Getting the meal underway, for starters, I had the rotisserie chicken wings (£6.95), smothered in a sticky Scotch bonnet hot sauce, accompanied by a blue cheese dip. Personally, I like my chicken skin to be crispier, so the wings were below par on this account, but I loved the kick from the glaze, beautifully offset by the mellow cheese dip.
My friend, meanwhile, indulged in the Cumberland Scotch Egg (£5.95) with homemade piccalilli. The beautifully soft egg was encased in a perfectly crunchy coating. Very moreish. She really enjoyed the pickled vegetable and spice relish, too, offering up a distinct contrast in flavour.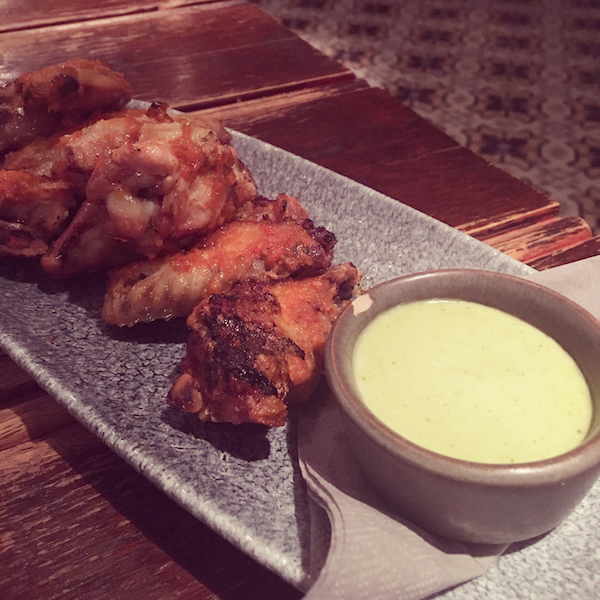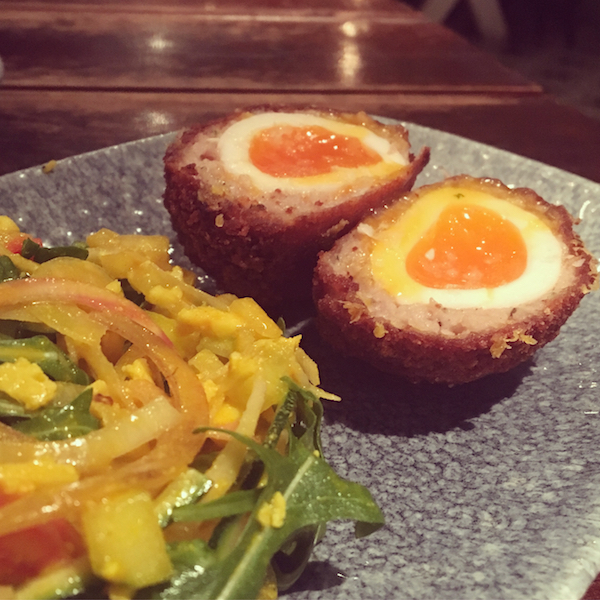 As my friends already know, I don't eat beef burgers. Ever. Instead, I'm that girl who scours the menu for a chicken-based equivalent. And The Botanist's offering – served with punchy katsu curry sauce, cucumber, red onion and roasted chilli (£10.95) – didn't disappoint. The katsu was a delicious alternative to the usual barbecue and chipotle style sauces – it was my very first burger accompanied by this sauce and one I'd definitely eat again.
My friend Roz settled on The Botanist's signature dish – the hanging kebab, opting for the salt and pepper pork belly (£12.95) glazed with sweet chilli and ginger. A melt in the mouth experience that always delivers! (And which also makes a good photo opportunity!)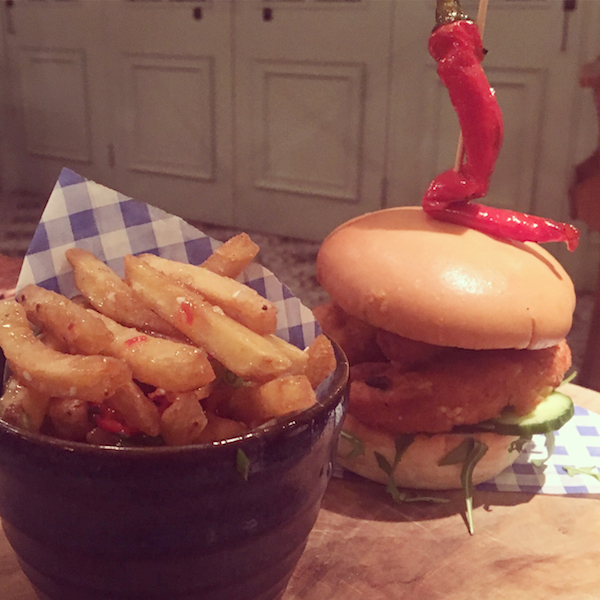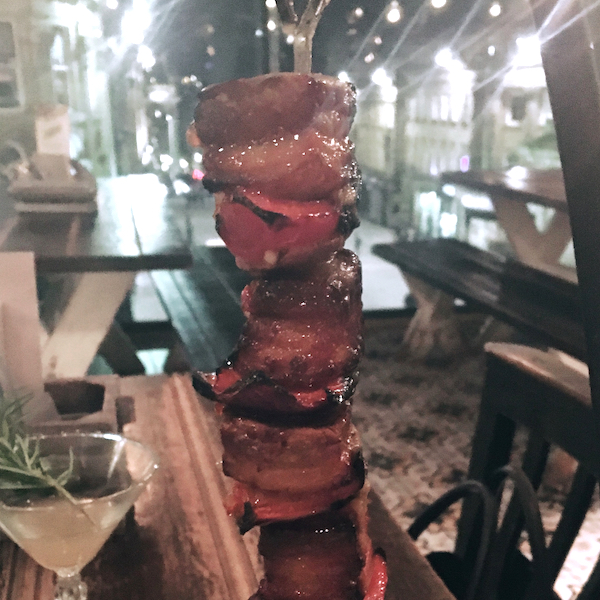 We couldn't round off our visit to The Botanist without sampling its delightful desserts and one of the new additions to look out for on the menu is the chocolate fondue (£8.95) to share.
The smooth liquid chocolate is served alongside a little pot of treats, all ready for dipping – including a gooey brownie, fresh strawberry, piece of crunchy golden honeycomb, toasted marshmallow, sweet coconut ball and a krispie square. Definitely one to keep the sugar fiends happy!
If chocolate isn't your thing though, other scrumptious creations include the homemade banana doughnuts with salted caramel sauce and peanut milkshake (if it wasn't for my dislike of peanuts, I would have been ordering this…) and old favourite: sticky toffee pudding.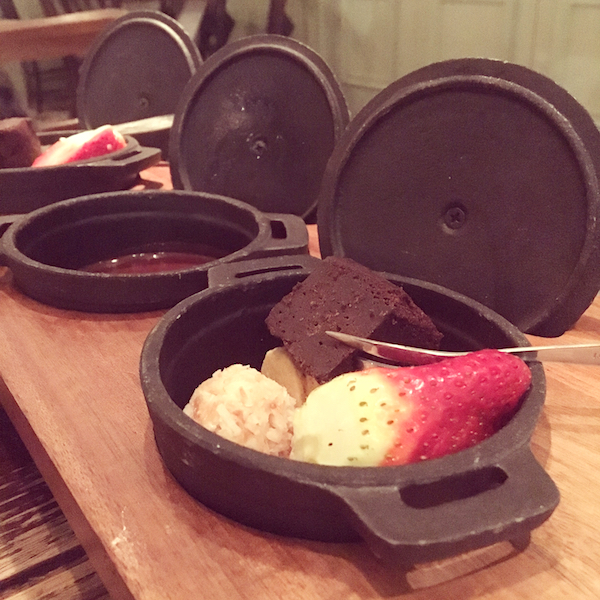 It has to be said, the newly refreshed menu has got it covered, whether you're going for all-out indulgence (hello there, sirloin steak) or something a little more in vogue on the foodie trend front – with the likes of harissa aubergine steak and lamb kofta.
On our recent visit, The Botanist served up another satisfying dining experience, matched by the most sublime cocktails in town and, of course, those enviable Newcastle views. Very happy diners (and drinkers) all round!
For more information about The Botanist's new menu, visit thebotanist.uk.com
*Newcastle Sparkles sampled the new menu on a complimentary basis for review purposes
SaveSaveSaveSave
SaveSaveSaveSave
SaveSave
SaveSave