Opening only a few weeks ago – the new Mövenpick boutique at intuMetrocentre is the Swiss brand's very first here in the UK. So, it would be fair to say that it's us North Easterners who are in for a real treat, for a change!
Housed in the Qube quarter, the store feels like a chic ice cream parlour for grown ups – think sleek modern furnishings, rose gold lighting and pops of red.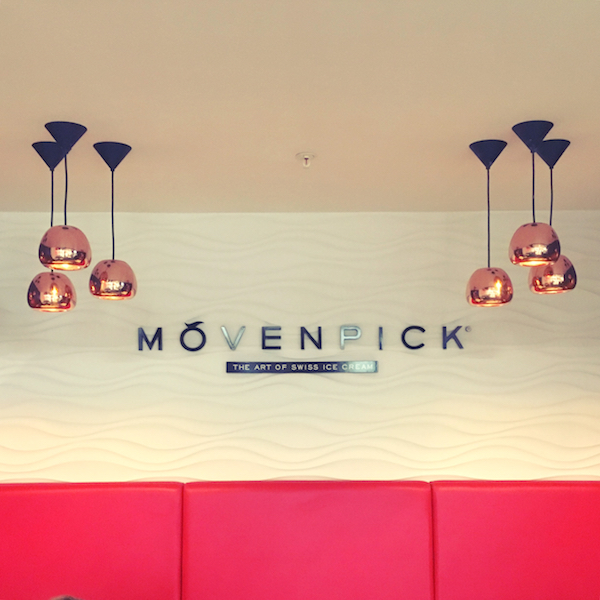 The brand is all about quality and attention to detail, with its Maîtres Glaciers (surely one of the best job titles I've ever come across!) crafting a sublime selection of flavour combinations. More on these in a bit…
Worth a mention – Mövenpick's natural ingredients are sourced from around the globe and a map pinned on the wall showcases this at a glance. Its cocoa beans are sourced from countries like Venezuela, with Alfonso mangoes coming all the way from India and its caramel pieces from its native Switzerland.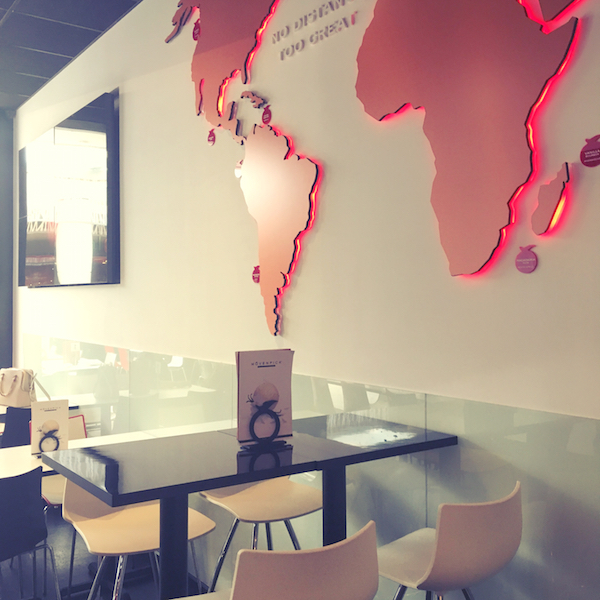 Of course, the ice cream counter is the highlight to this stylish new boutique, displaying Mövenpick's indulgent selection of gourmet ice cream and sorbets.
A few flavours that caught my eye included blackcurrant and cream, coconut, maple walnut, pistachio, apricot, pear and caramelita (described as 'the Mövenpick icon'). And then there's the toppings…popping candy or meringue, anyone?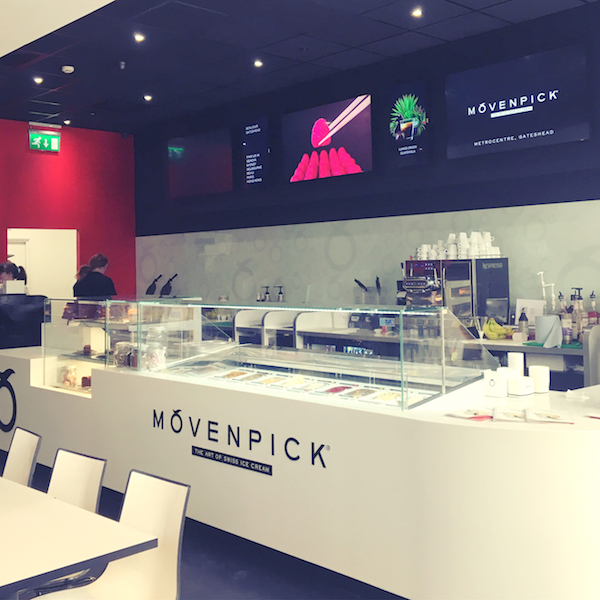 If a humble scoop of ice cream just won't cut it though, there are various concoctions and pairings on the menu, including ice cream shakes, smoothies, affogato, floats, mocktails, cheesecake and brownies, crepes, waffles, fondue and coffees. It's the definition of an ice cream lover's dream.
The Mövenpick ice cream consultation
I'm guessing that, like me, you've probably got a go-to ice cream flavour. For me, it's mint chocolate chip – a little treat whenever I go to the cinema. So, when I was offered the chance to experience an ice cream consultation, I was intrigued to discover my 'favourite' flavour based on my senses.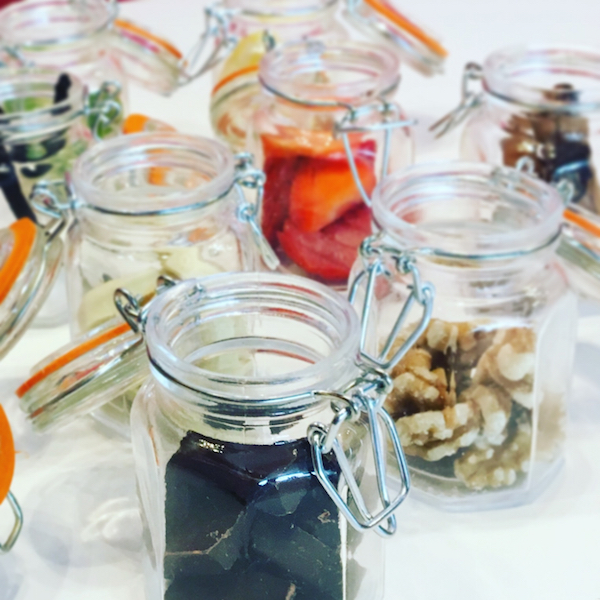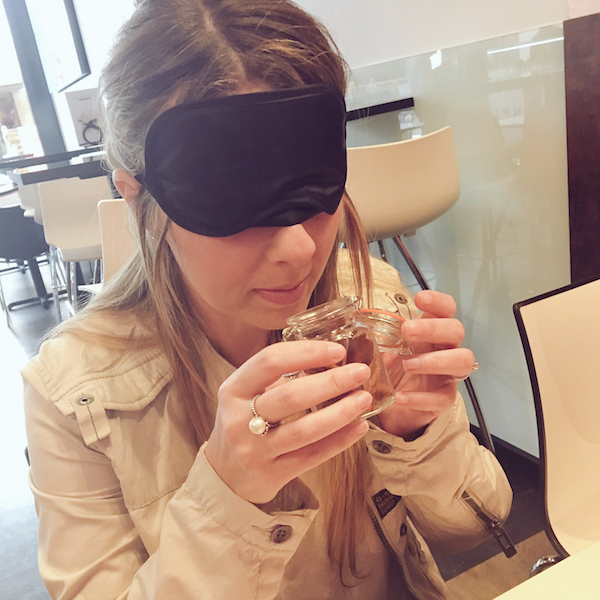 The consultation was straightforward – and luckily, there were no unpleasant surprises! We were blindfolded and presented with an assortment of jars, crammed with ingredients such as raspberries, lime, walnuts, coffee beans and white chocolate. I managed to mistake vanilla pods for liquorice, if this indicates how good my sense of smell is…
Based on our reactions, we were then 'matched' to different ice cream flavours; vanilla and brownie, and gorgeous panna cotta for me; and zingy lemon sorbet and strawberry for my sister. It has to be said, this was spot on, as I usually go for chocolaty desserts and creamy cocktails, too.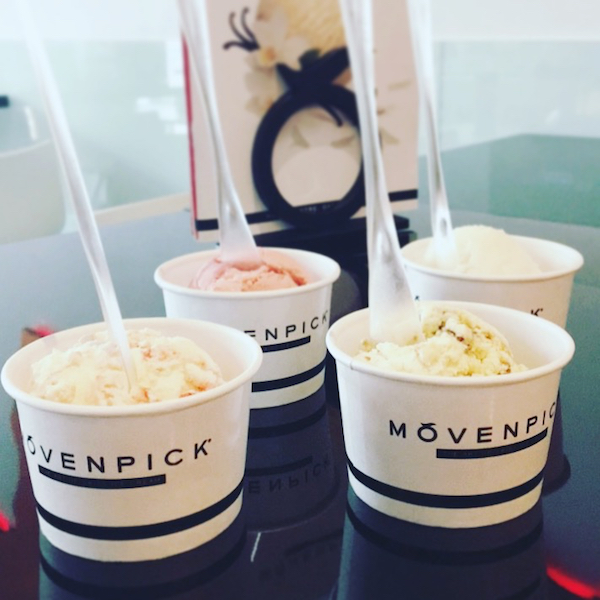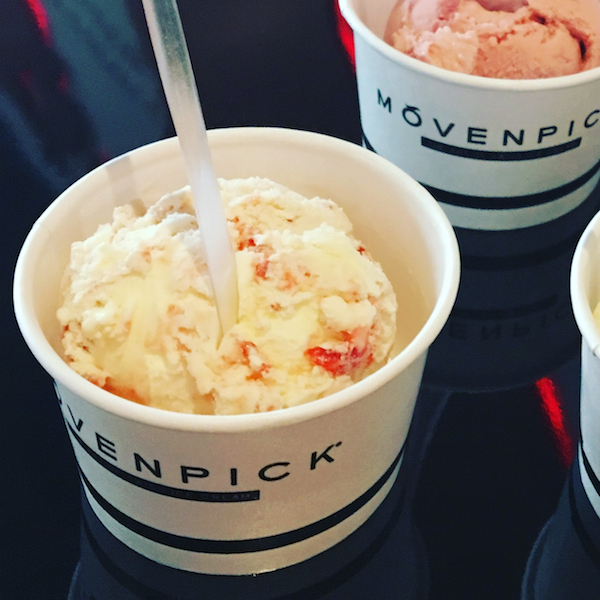 We were then treated to a rather scrumptious dessert. I tucked into the Chocolate Lover sundae – the most luscious combination of Swiss chocolate ice cream with smooth raspberry sorbet, topped with real berries and chocolate sauce.
My sister's create your own sundae was a refreshing, fruity affair bursting in zesty flavours, consisting of passion fruit, blackcurrant and mango sorbets, with cream and pieces of meringue. Like a sorbet-come-Eton Mess in a glass!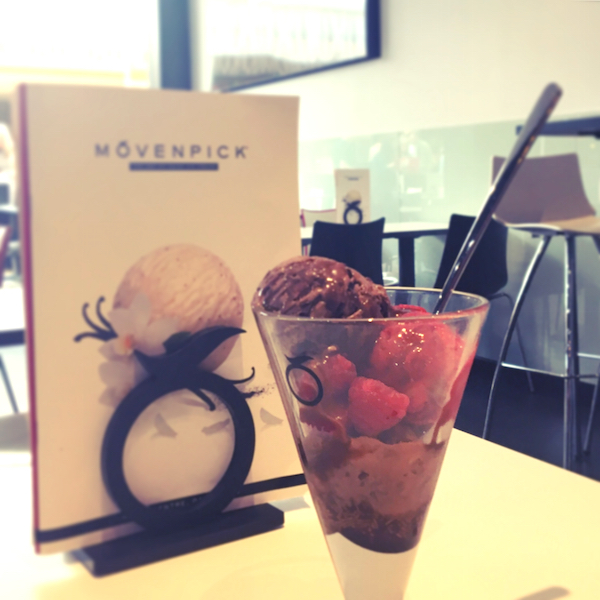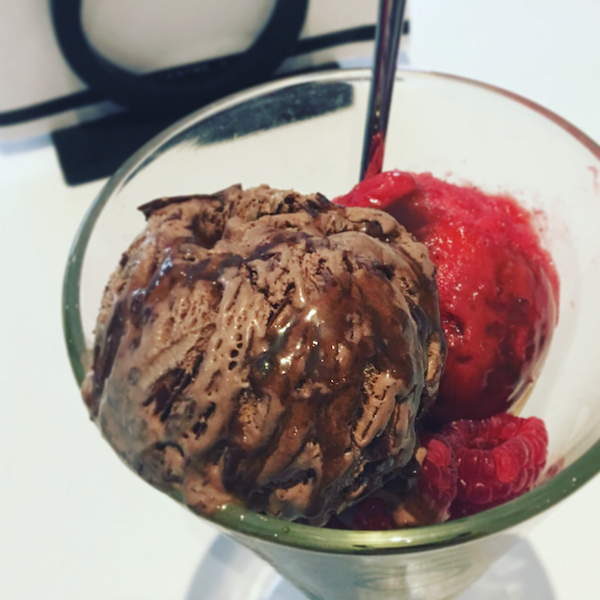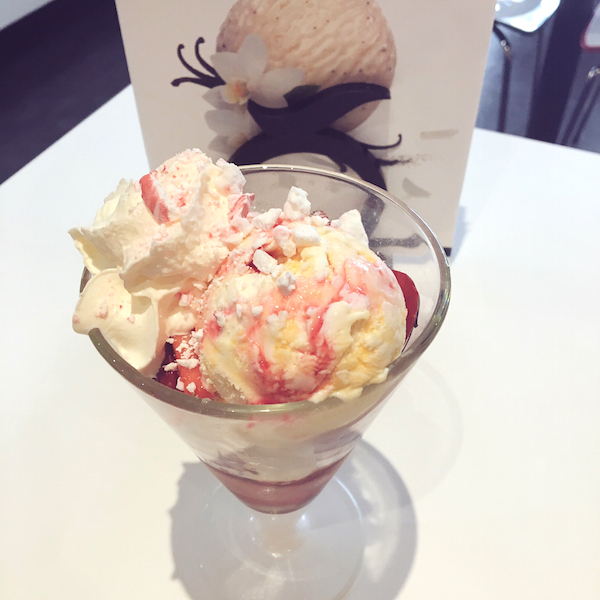 The art of ice cream
Rounding off the experience, I snuck behind the counter to learn the art of scooping a perfectly spherical ball of ice cream (the trick is to scoop from around the edges of the tub) and even created my own cone (watch a short video over on Instagram). And yes, I did manage to eat all of this, too!
Tempted to try the Swiss ice cream brand for yourself? The new Mövenpick boutique is now open and can be found in the yellow mall at intuMetrocentre.
For more information about Mövenpick ice cream, visit www.moevenpick-icecream.com
*Sponsored content
SaveSave
SaveSave
SaveSave
SaveSave