If you're on Instagram, then chances are you'll have come across Meet & Treat, as the café's stunning dishes are all over social media.
Located a stone's throw from China Town in Newcastle city centre, Meet & Treat is something of a go-to hangout place for fans of pan-Asian cuisine at the moment.
It's been open for over a year but has recently revamped and streamlined its menu; now defining itself as a Taiwanese Gua Bao & Noodle House.
It has such a charming interior, too, with colourful floor tiles, brick walls and the occasional nod to an industrial vibe. You'll also find message boards, asking visitors to share their travel experiences; a nice touch that adds some personality to the space.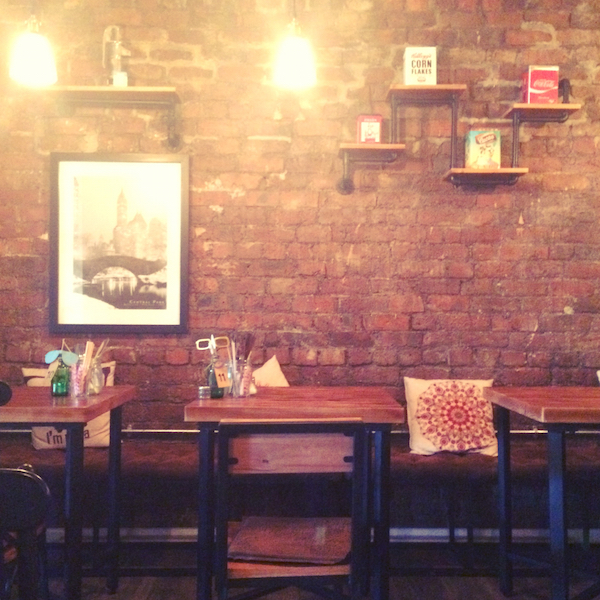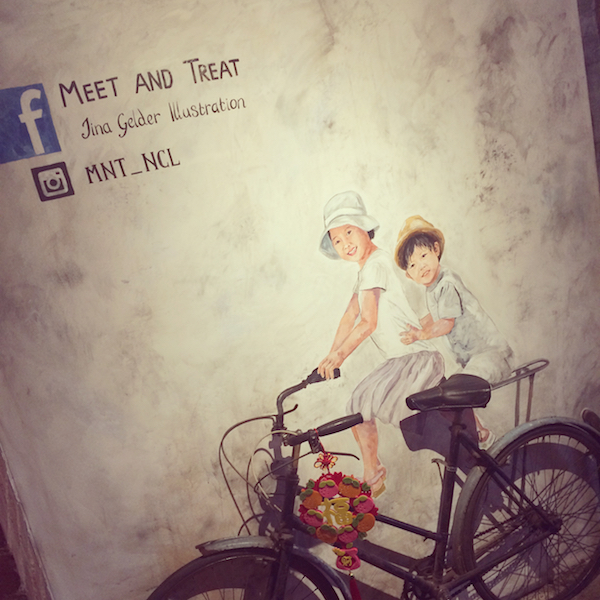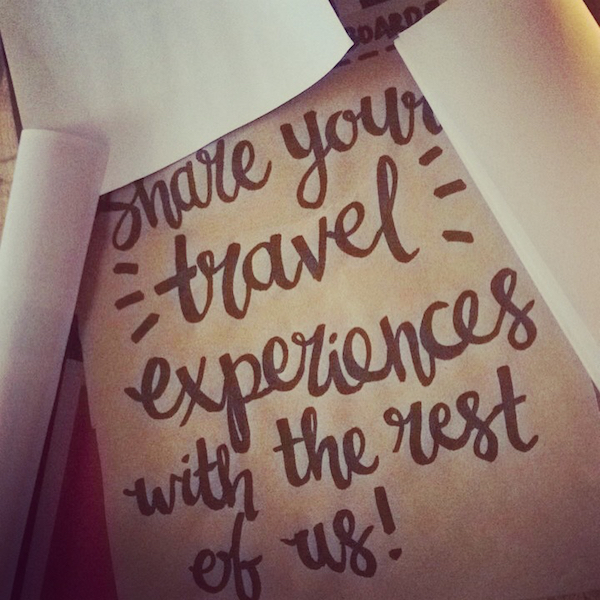 After a rather indulgent weekend on the food and drink front, my friend and I thought we would redeem ourselves with the Very Berry Smoothie (£3.95) – a luscious, thick and freshly blended concoction poured into a glass jar and topped with berries.
If hot drinks are more your thing though, Meet & Treat also serves a selection of coffees and loose teas – the Dozy Girl and Strawberry Lemonade both sounded rather tempting.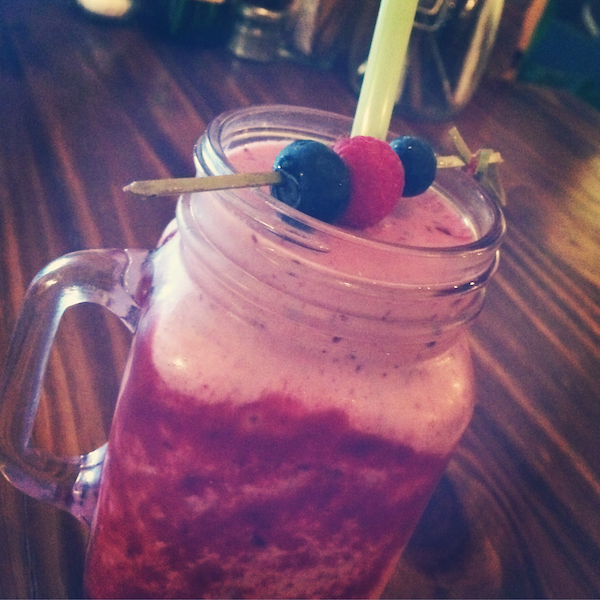 The food menu is just the right size, with a selection of small bites (think deep fried chicken dumplings and pan fried lemon grass pork), soup noodles, rice dishes, salads and wraps. You'll even find some breakfast options on there, plus sweet treats.
My chicken katsu noodle dish (£8.20) was sublime, both in terms of presentation and flavour. A pre-cut breaded chicken breast arrived alongside a separate bowl of noodles bathed in an aromatic broth. Moreish doesn't even come close. I contemplated using the chopsticks but settled for a knife and fork, and also the giant wooden ladle perched in my soup…I do plan on mastering the technique one day!
My friend's teriyaki chicken strips, doused in a generous portion of sticky sauce and accompanied by a neatly formed dome of rice (£7.80) were – as she informed me after gobbling up her last mouthful – beautifully authentic in flavour, with just the right balance of sweet and saltiness.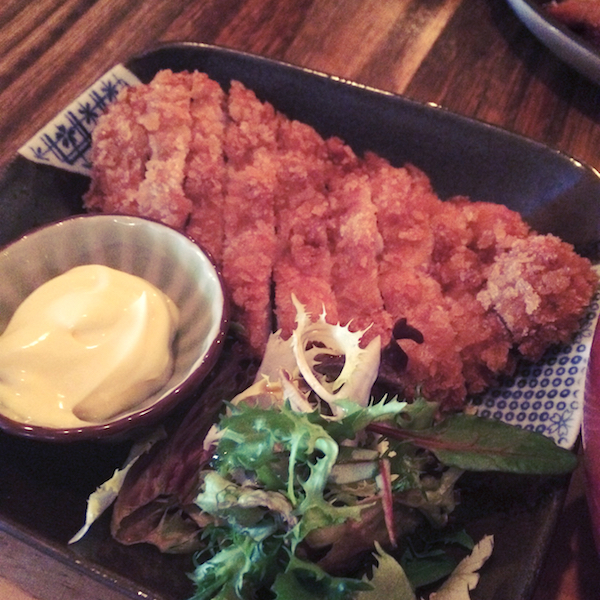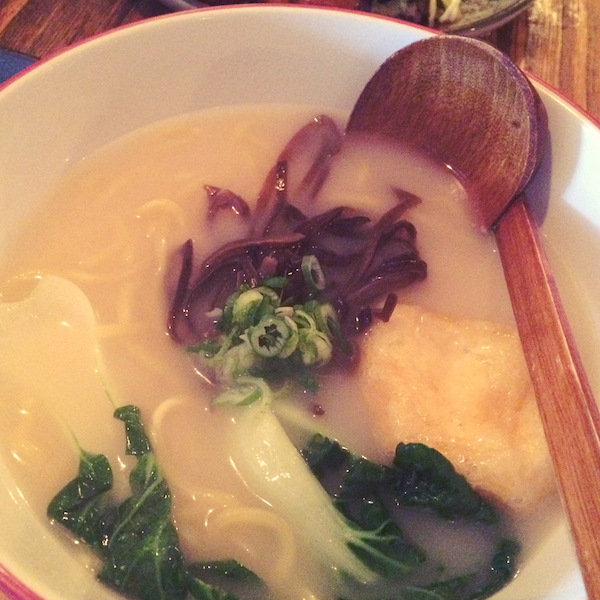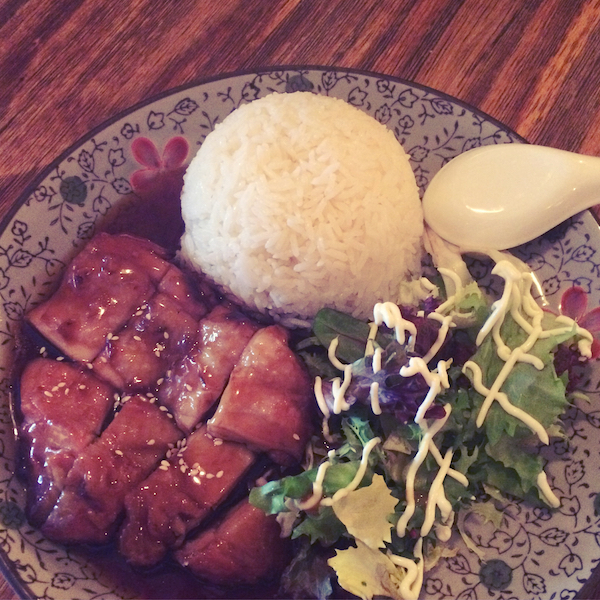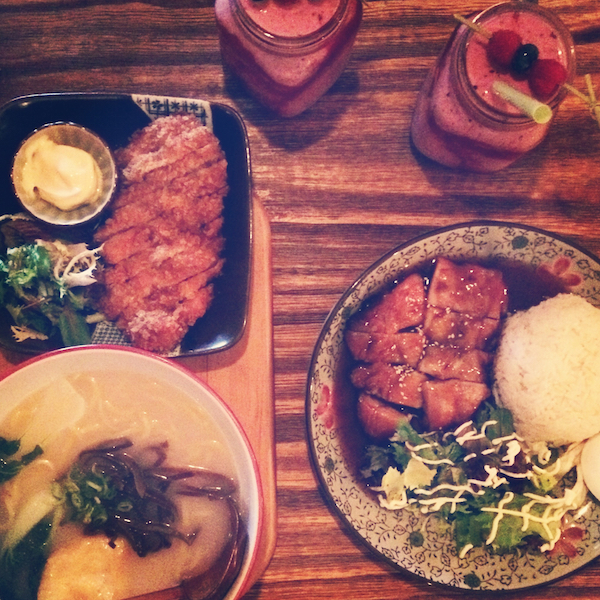 It has to be said, this was an unexpected gem of a café. Its carefully curated menu and cosy-Insta-worthy setting make it a prime destination for foodies, especially those looking to support local independent businesses. If you love Asian food – then this is a must-visit!
For more information about Meet & Treat visit http://meetandtreat.weebly.com
Meet and Treat, 41 Bath Lane, Newcastle, NE4 5SP. Tel: 0191 261 0636
*Newcastle Sparkles was invited along on a complimentary basis. All views belong to the editor.
SaveSave
SaveSave