Last month, I decided to give a jewellery workshop a try. The workshop took place on a Sunday afternoon in the tranquil setting of Jesmond Library and was hosted by the lovely Alice Thompson of local company Jewellery Moments.
I had previously featured an interview with Alice on my website Dolly Glitter and had been intrigued to find out more about the craft of jewellery making for myself. As I was about to discover, it requires some delicate, nimble handy work and a dose of perseverance!
Each of the jewellery-making novices – six of us in total including fellow blogger Prosecco and Pie – were presented with our very own toolkit comprising dinky sized cutters and pliers and we learned some basic techniques, including crimping, opening and closing clasps, and the rather tricky process of creating a loop.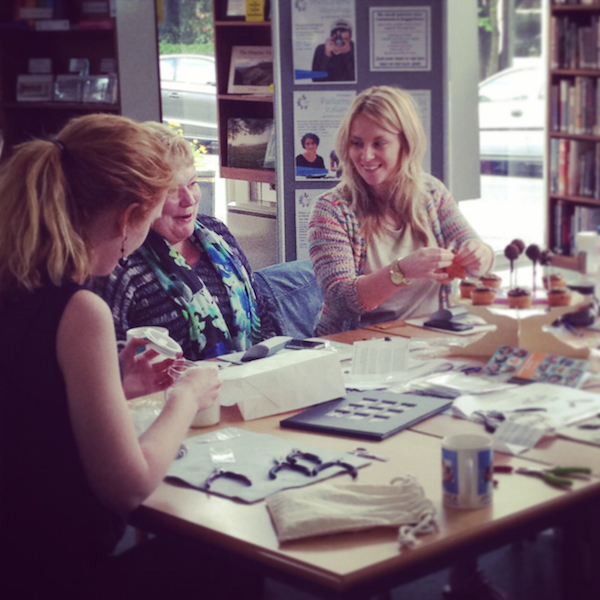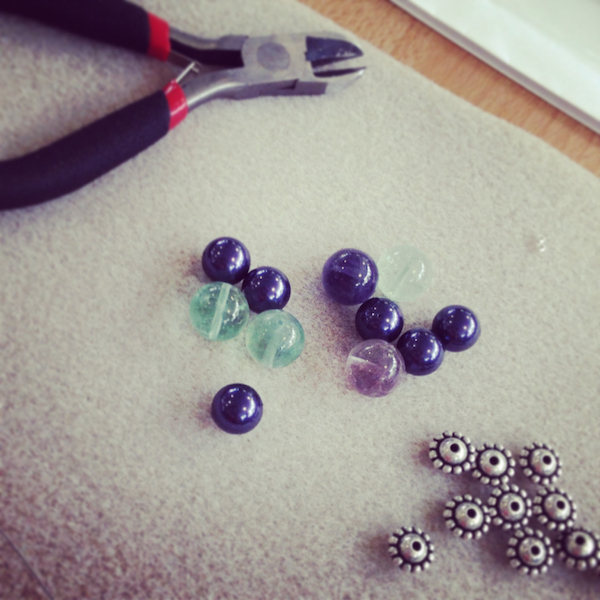 Equipped with this basic know-how, we were then let loose on making some jewellery. Alice had kindly put together a number of packs containing all the materials we needed, along with easy to follow step-by-step instructions and a photo of what the finished piece should look like.
First up, we created colourful bracelets featuring a sequence of pearls, gemstones and saturns. My wrists are a little on the skinny side so I had a few purple beads left over, which I then used to create a pair of matching drop ear-rings.
After a tea and cake break we started working on our next piece. I picked a shiny twisty-style bracelet made from cubes, crystal rounds and memory wire, but others gave necklaces and other beaded bracelets a go. I was rather impressed with the finished bracelet and it has since become one of my favourites, travelling with me to Italy and Scotland so far!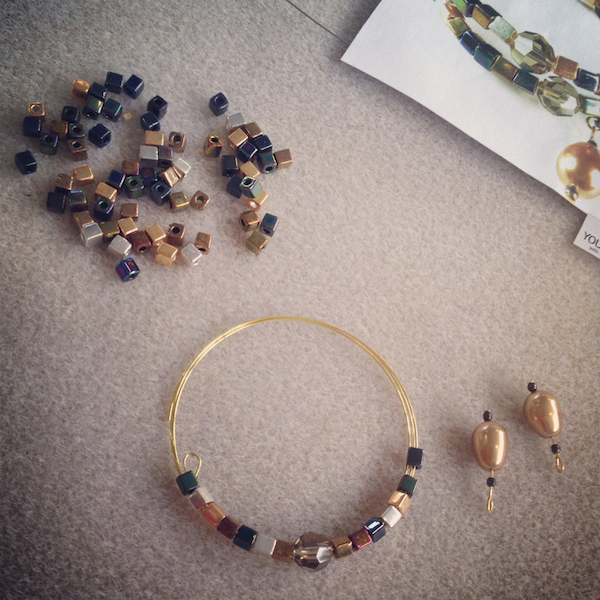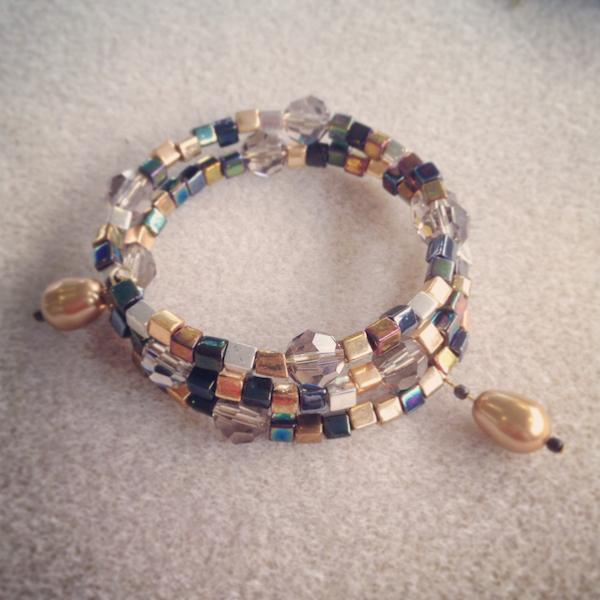 The workshop was delivered at an easy-going pace and it was all very relaxed, with Alice – thankfully – on hand to help with the crimping and loop-making. I think it was the perfect introduction to jewellery making and would be ideal if you're after a handmade gift for a special occasion.
For more information about Jewellery Moments and its workshops visit http://jewellery-moments.co.uk/
*Newcastle Sparkles was invited along to try the Jewellery Moments workshop at a discounted rate