The new food and drinks venue is the creation of Northumbria grads Jonathan Edwards, Josh Rose and Robert Clarkson, and is nestled on the ground floor of The George Hotel opposite Waitrose.
The interior has an unfinished quality about it which adds to the overall allure of the venue, with stripped wood splashed with paint drops, exposed bricks, a marble fireplace and an alcove stacked with books all notable features. Quite aptly, a neon jam jar hangs on the wall above the main bar area.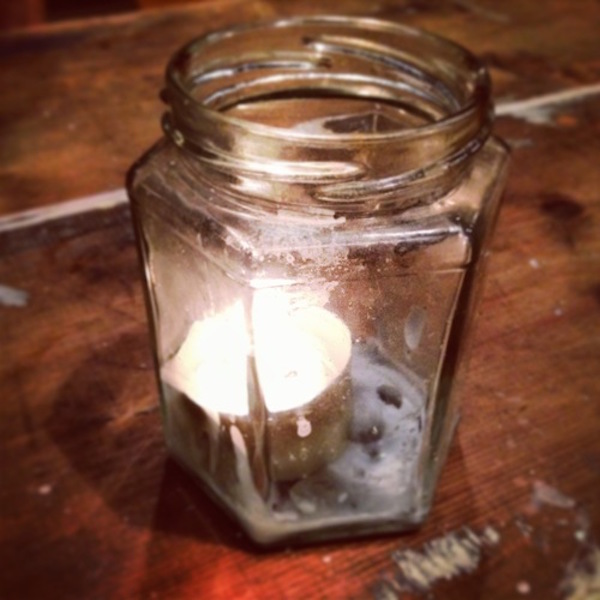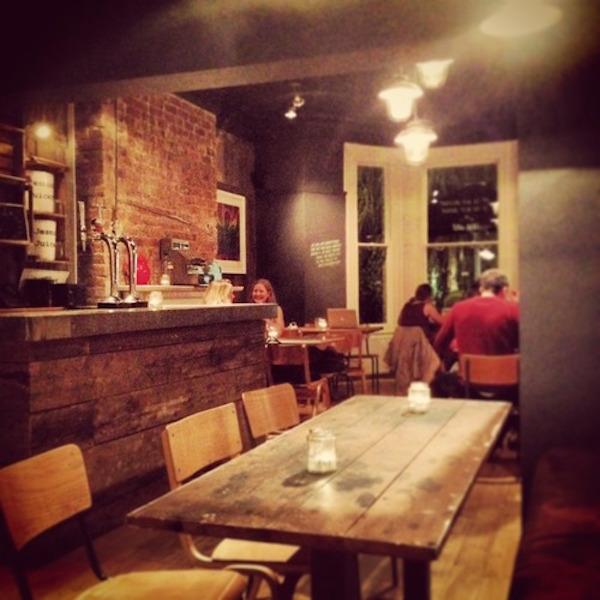 The menu boasts a modest range of dishes and the descriptions alone hint towards grub that's anything but average. Price-wise, you can expect to spend around £4.50 for a starter, between £8.50-£10 for a main and then £4 for dessert.
For starters, the carrot soup took my fancy and this was smooth and flavoursome, although perhaps a tiny bit too sweet for me. Meanwhile, my boyfriend thoroughly enjoyed his monkfish cheeks which were coated in crispy golden batter and served with tartare sauce.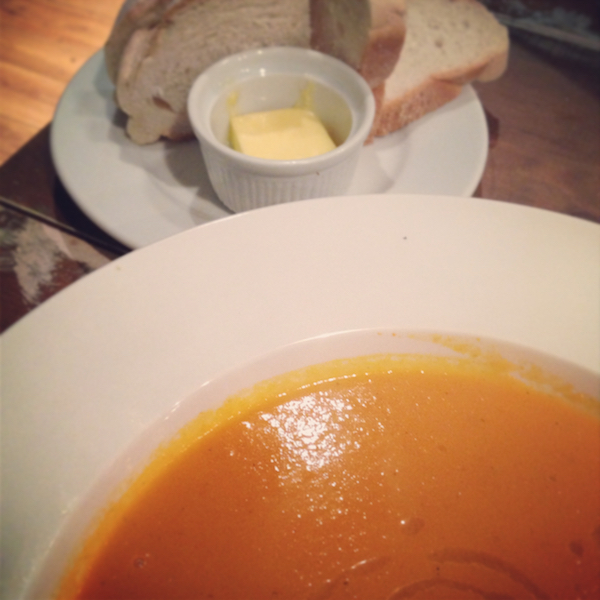 In terms of the mains, the Infamous Jam Burger, Maple Chicken and Puy Lentil Salad and Flat Iron Steak were a few of the dishes on offer.
But it was the pulled pork bun with 'slaw, fries and homemade barbecue sauce that caught my eye. The chips were inbetweeny-sized – not too skinny but not too chunky either. As for the bun, this was stuffed with delicious pulled pork; I resorted to eating it with a fork and knife though as the portion was too big to pick up and bite into.
My boyfriend, indecisive as ever, picked the cow v pig burger, which promised to offer the best of both. It was another generous portion, with the bun crammed with plenty of succulent meat, but even he struggled to make inroads into his plate!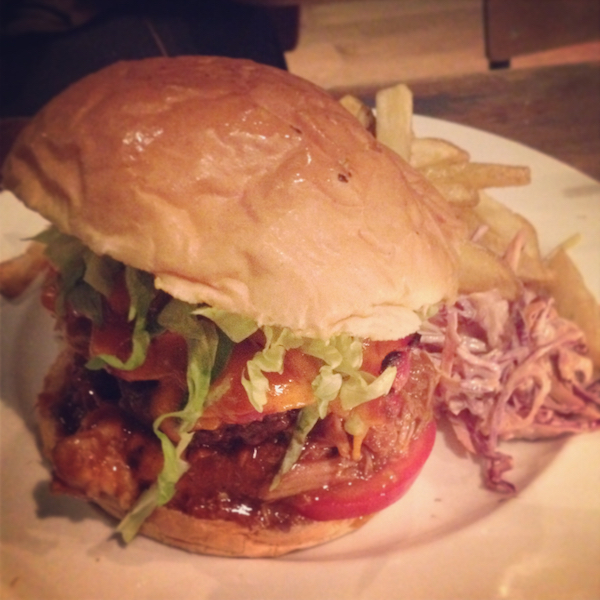 Chocolate brownie with salted caramel, and key lime pie with toasted coconut and coconut sorbet were the heavenly-sounding desserts available on our visit, but much to my disappointment we were far too full to even let a crumb of either pass our lips.
Jam Jar is a novel hideaway on Osborne Road offering respite from the hustle and bustle of other venues on the Jesmond strip.
I've yet to try their cocktails, served in jam jars of course, but judging from the clientele and ambience on my visit, I think it's a top destination for a catch up with friends or a casual outing with the other half.
For more info see www.jamjarjesmond.co.uk.
SaveSave