For those of you who regularly read Newcastle Sparkles, you'll know that I don't tend to talk about myself in any great detail. I prefer to remain objective and keep the focus on my subject matter, which typically involves food, cocktails and fashion. But today's post is a little bit different.
I was recently invited to attend Newcastle's very first Instant Pause workshop at The Biscuit Factory, dubbed as a pit-stop for super busy people.
Indeed, mindfulness and wellbeing seem to be very 'of the moment', with many of us seeking more meaningful, enriched and fulfilling lives. This has never been more pertinent than in today's society, which is increasingly fast-paced, stressful and dare I say it, competitive, thanks to all those seemingly perfect moments captured and shared on social media. We've never been under so much pressure and scrutiny from our peers, and ourselves.
The Instant Pause workshop was a chance to take some time out from this hullabaloo and reflect on my personal journey, and crucially, look forward. And it couldn't have come at a better time for me.
Earlier this summer, I split from my boyfriend, who I had been with for more than 7 years. Amidst dealing with the break up, I had to find somewhere new to live, re-assess my finances and adjust to a new lifestyle as a 30-something single woman. It's been really tough. And as I expressed in the workshop, I've felt lost and confused about who I am and what I really want from my future.
And this is where the workshop began – with all the attendees sharing their stories and explaining why they were seeking a 'pause' from their day-to-day lives. From work and relationships to health and wellbeing, we were all contending with different issues.
Talking to a group of strangers, especially about something so personal, was daunting. But Laura, who led the workshop, was reassuring and created a safe and calm environment that facilitated this process.
We could share as little or as much as we wanted and we could decide when the time was right to pick up the beautifully decorated 'speaking' stone, symbolising that it was our turn to talk.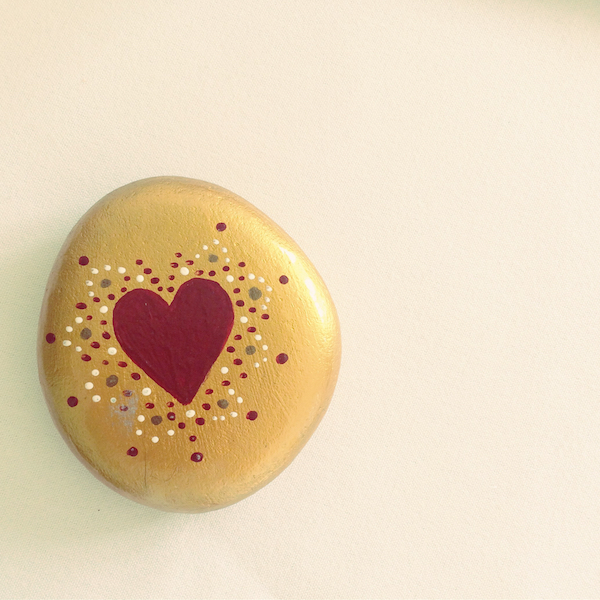 A moment of reflection
We were tasked with drawing a timeline on a large piece of paper, to track the positive and negative events we had recently experienced. We could decide on our own time-scales, so I focused on the past 18 months.
What I quickly realised was that despite two major life events – redundancy from what had been, by all accounts, my dream job and then the break up – I had also experienced some of my most happiest times in this period, too. A holiday to the French Riviera, a trip with my mum to Copenhagen, being bridesmaid at my best friend's wedding and re-launching this site, Newcastle Sparkles – were just a few highlights.
This map, if you will, helped me to gain a greater sense of perspective.
A positive outlook
The afternoon was all about looking forward. And this was where the fun started. Brightly coloured paper, magazines, stickers, felt, crayons, paint, glitter – you name it, we had all the tools we needed to create our very own 'grown up collage' – a vision board to bring together our aspirations, goals and dreams. And, of course, the venue – an art gallery – provided lots of creative inspiration too.
'Boarding' as it's often referred, is about pinning your hopes onto paper and then turning those dreams into a reality. Of course, simply sticking something down doesn't magically make it happen, but it's a way to creatively visualise – and then work towards – your ambitions. And for many avid boarders and pinners, it's a way to align yourself with greater cosmic forces; you take a few steps forward and the universe meets you half way, so to speak.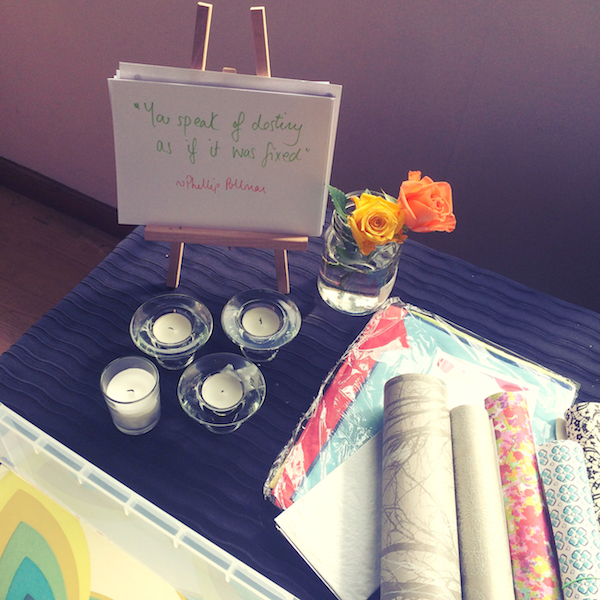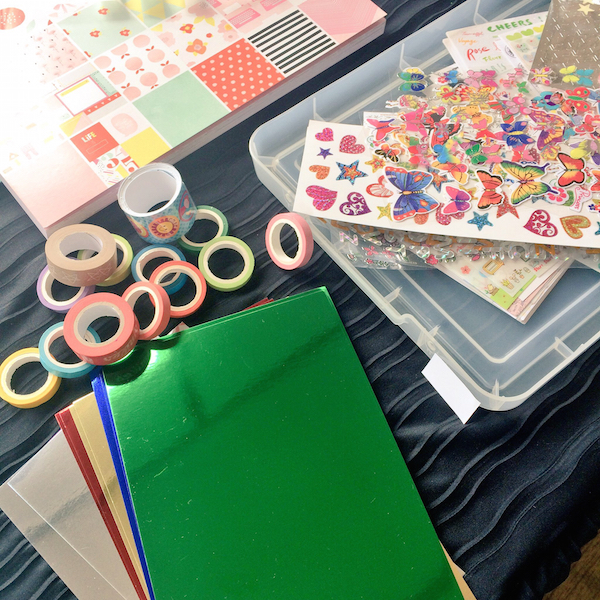 I flicked through various magazines, not seeking out anything in particular, but looking for images, words and quotes that caught my eye (even if I couldn't quite explain why). I ripped out the pages and started to cut things out: a waterfall, butterflies, pink origami and the Tyne Bridge. I then arranged the images and words on the cardboard, and decorated the collage with stars, stickers, captions and abstract patterns.
So what did my vision board convey? It encapsulated some key themes:
Fun – sometimes, it's too easy to get swept away by daily worries and mundane routines, and forget about having fun. For me, this is about investing more time and effort into my friendships and being proactive in my spare time.
Home – Newcastle has been my home for almost 15 years and I couldn't imagine living anywhere else in the years to come.
Travel – it's a cliché but, yes, I would love to undertake some globetrotting. I've been to some of my dream destinations already, including Florence, New York and Monaco, but I definitely want to see and do more.
Love – forever the romantic, I am hopeful that I will find my very own version of a 'happily ever after', some day.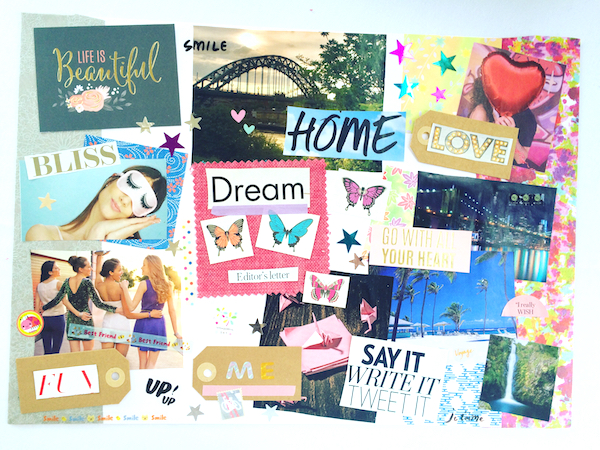 Content and re-energised
At the end of the workshop, we once again took it in turns to hold the speaking stone and share our thoughts. Although tired – physically and mentally – I felt content and generally more focused. It was as if someone had diffused a misty haze swirling around my head.
And thanks to my vision board, I finally realised – and accepted – that I am no longer a 'we', but instead just a 'me'. I have lots of things to look forward to, and lots of scope for channeling my energy and creativity.
As for my vision board, this is now perched on my desk at home; a daily reminder of my dreams and ambitions. I've already taken some tentative steps towards achieving my goals, from re-connecting with friends to undertaking freelance writing work. And this is one of the overarching aims of the workshop – to unblock 'stuckness' and help set you in motion again.
My verdict
There's something remedial about sharing your experience with others, and hearing yourself say things out loud which, up until that point, you may have only thought about in your head.
It's so easy to get caught up in the demands, expectations and pressures of the day-to-day, so the Instant Pause workshop was a wonderful – and much-needed – opportunity to take some time out, just for me.
The next Instant Pause workshop will take place on 11 February 2017 at The Biscuit Factory and is priced at £129. For more information, visit www.lifebydanielle.com/retreats/instant-pause
---
About the coach
Laura Beckingham is an experienced coach with a background in the corporate sector. She helps people to integrate more meaning, depth and spirituality into their lives and also hosts one to one sessions and other group formats, and will have other retreats and road-trips lined up soon.
Twitter: @space_with_in
Email: laura@elbeedevelopment.co.uk