Hop & Cleaver is Newcastle's first smokehouse and brewery which opened its doors to the public at the end of July. It sits next door to the Quilted Camel in what was, once upon a time, Offshore 44.
When I first moved to Newcastle over 10 years ago, the Quayside was THE place to be, but in recent times, it seems to have lost its way. So it's really great to see the area experiencing something of a revival, with the Bridge Tavern, Bar Livello, House of Tides, The Great British Cupcakery, the soon to launch Popolo – and now Hop & Cleaver – all adding their own stamp to the Quayside scene.
I went along to the special preview event for Hop & Cleaver to enjoy a sneak peek inside the new bar and, of course, to sample some of its food, which it's really bigged up in its marketing blurb.
Hop & Cleaver's interior retains much of the nautical charm of Offshore 44, dominated by dark wood, chunky ropes wound around pillars, the odd barrel or two, and exposed brickwork and stone flooring. High stools and tables can be found at the front, perfect for drinkers, whereas the main dining space lies to the back. There's also a small outdoors area with seating.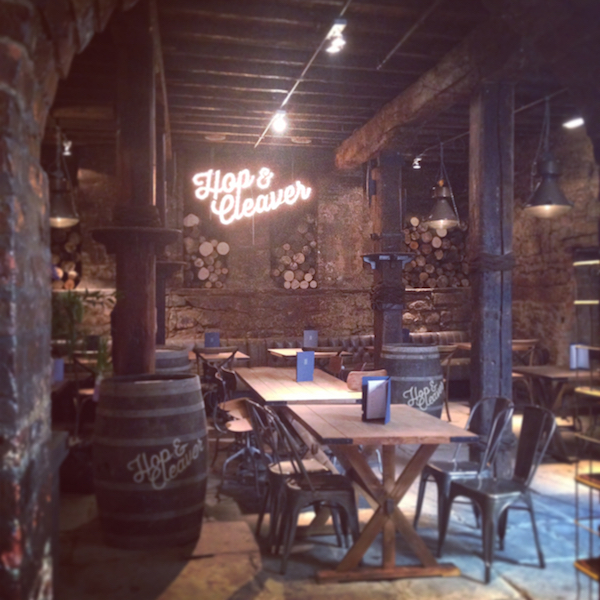 I found the bar itself rather novel, as it doesn't extend down to the floor, so you can see the busy patter of feet as the bar staff go about their work. As I mentioned in my previous post, Hop & Cleaver is priding itself on its extensive Bourbon selection, something I'd like to try on my next visit, as on this occasion I was more in the mood for a celebratory glass of fizz.
Various bites to eat were doing the rounds at the preview, including sticky BBQ wings, pulled pork sliders, freshly carved beef and the rather impressive looking chicken in a can. The meat was succulent and packed with a delicious smoky flavour – I can't wait to properly try one of its full-sized dishes.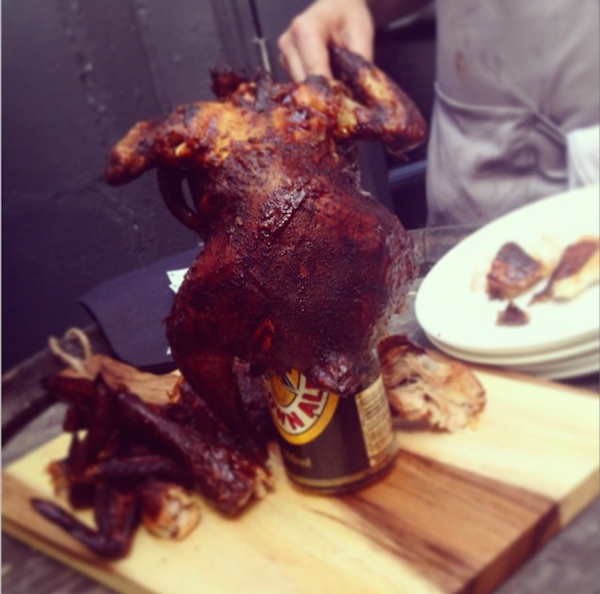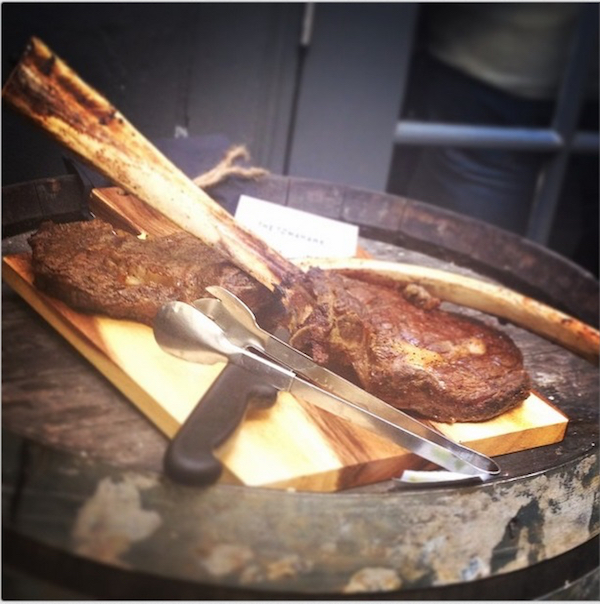 Needless to say, the bar was buzzing, and I hear there were queues later that evening for the public launch. If you haven't been to the Quayside in a while, I think it's about time you wander down and give this new addition a try.
For more information about Hop & Cleaver visit www.hopandcleaver.com.