If you venture into Ponteland, you'll find Haveli Indian restaurant situated within a small cluster of shops. Inside, its décor is stylish and minimal with an understated nod to its Indian heritage, including statement pieces of artwork and an intricate mural on the ceiling.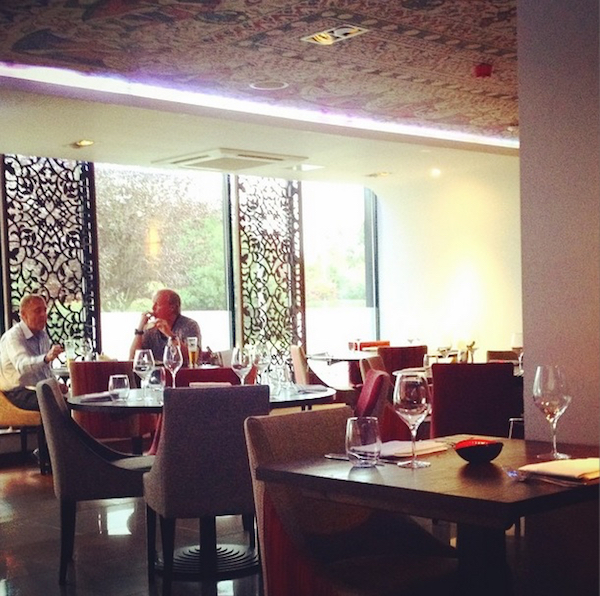 After a warm welcome from the staff, we kick-started our meal with poppadoms and a chutney tray consisting of generous portions of tamarind, coriander and mango. The mango chutney, it has to be said, was silky in texture and the poppadoms were perfectly crisp.
For my starter, I opted for the Mahi Tikka – to you and me, that's crab and fish cakes. These flawlessly formed fish cakes were beautifully presented, with a small dollop of mustard on top of each, complemented by a smearing of tangy tomato chutney. The fish cakes were smooth and tasted so fragrant, set off nicely by the crunchy coating.
My boyfriend's Subz Shami Kebab looking anything but ordinary – they, too, came in round mounds with a slick of colour across the plate.
These mixed vegetable kebabs with royal cumin defied my boyfriend's expectations and were packed with flavour. Apparently, the restaurant's kebab selection even uses recipes and techniques dating back to the 14th century, no less!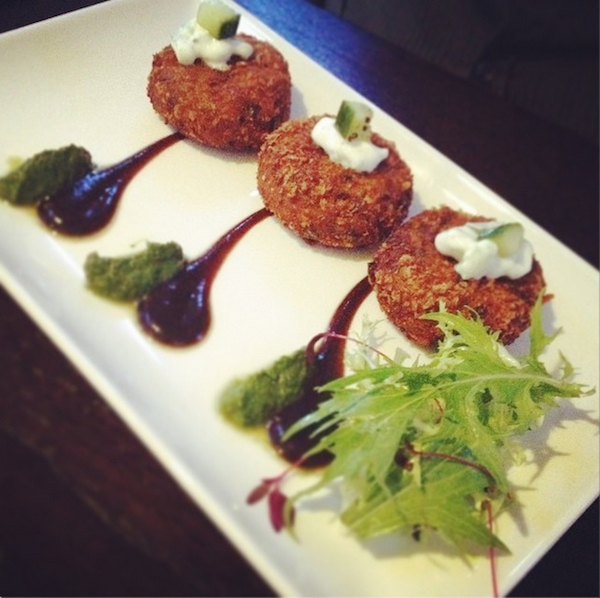 Next up – a surprise. The head chef decided to present us with the Tandoori Salmon, which also featured on the starters menu.
This plate was a little work of art.
The salmon – so moist and flaky – was mouth-wateringly brilliant, the texture working exquisitely with the honey, dill and mustard marinade. The asparagus had been tossed in curry spices and was also accompanied by a green pea and mustard oil wasabi-style relish, and an aubergine reduction. Delicate slices of radish topped with a smattering of caviar finished off this dish which, quite simply, tasted divine.
The unexpected second course posed a slight problem though, as we were now full… This called for a 15 minute rest; an opportunity to sip on my glass of Bellini.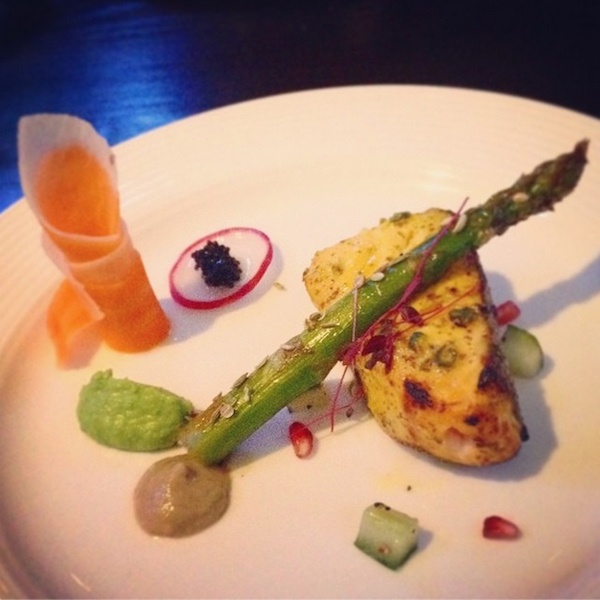 Our mains soon arrived – two curry dishes accompanied by fluffy pilau rice and pieces of garlic naan. My Dhaba Kukkad consisted of Punjabi chicken breast slow cooked in a medium spiced onion and tomato sauce. The chicken pieces were beautifully tender, with the sauce boasting an intense flavour combination. As for my boyfriend's Laal Maas – a Rajasthani curry with braised lamb in a fiery garlic and onion sauce – the heat was spot on and the lamb, again, so tender. We were struck by the fresh and pungent flavours of both mains, which really did put our usual generic tasting curries to shame.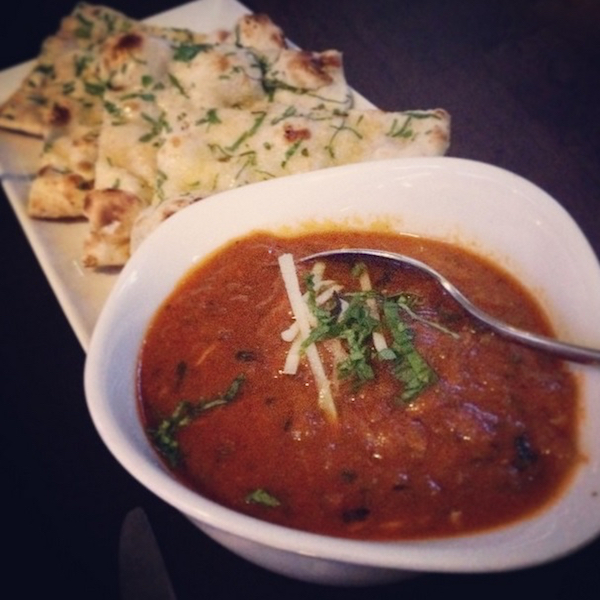 Desserts were, sadly, out of the question. We were far too full – I even had remnants of my curry boxed up to take away. The dazzling dessert selection was oh-so-tempting though, including concoctions like the Passionfruit Masala Chai Cheesecake, and Mango and Cardamon Crème Brulee. The head chef even popped out to exclaim his disappointment that we hadn't ordered a dessert, definitely a food blogger fail if ever there was one…
Dessert aside, we were impressed by the quality of the food and our dining experience from start to finish. Haveli isn't your average Indian restaurant – it's so much more. If you're a fan of Indian cuisine and looking for something special, we're talking authentic, innovative dishes with bundles of flavour, expertly cooked and stylishly presented, then Haveli is the place to go.
Along with its a la carte menu, Haveli also has an early evening menu featuring two courses for £18 or three for £21.
For more information about Haveli visit www.haveliponteland.com.
*Newcastle Sparkles was invited along to review Haveli on a complimentary basis