Greyjoy's is a quaint independent coffee shop located on Gosforth's bustling High Street and, admittedly, I almost walked past its sage green frontage, as the windows were steamed up when I visited one drizzly Saturday lunchtime.
It's a cosy spot with a vintage, shabby chic vibe, a bit like home from home. It's also dog-friendly, so expect little furry friends to be meandering underneath the tables. No two visits are likely to be the same either, as it's not just the menu that changes here.
The pretty artwork and mis-matched furniture in Greyjoy's are ever-changing too, as (almost) everything is for sale. Which means, if like me, you often find yourself in a cafe admiring the chair you're perched on, or picturing how perfect that upcycled table would complement your living room rug – wonder no more – as you can simply buy it and take it home!
The owner – who's big on sustainability and re-purposing materials – has a secret stash of finds, curated over many years, so there's always a piece of furniture waiting to make its debut in the coffee shop.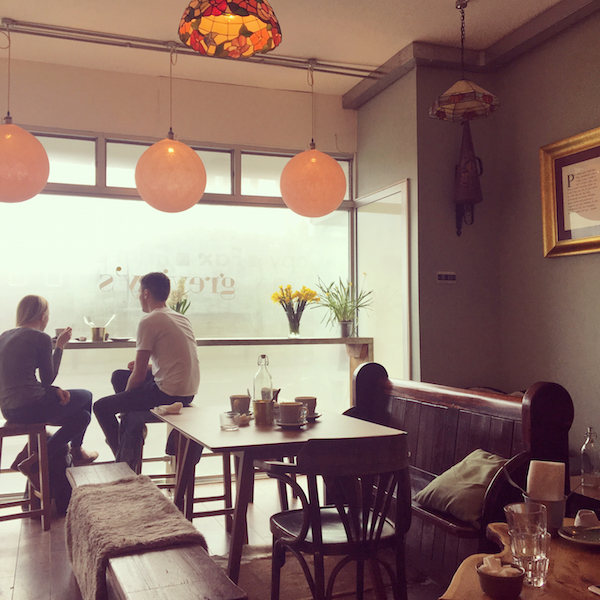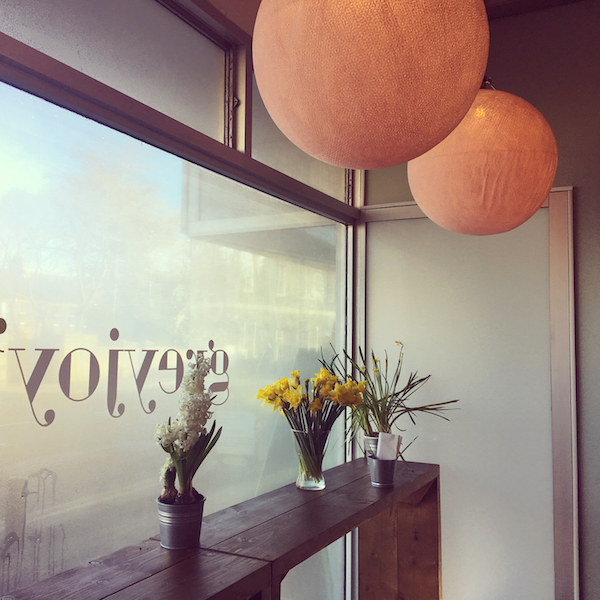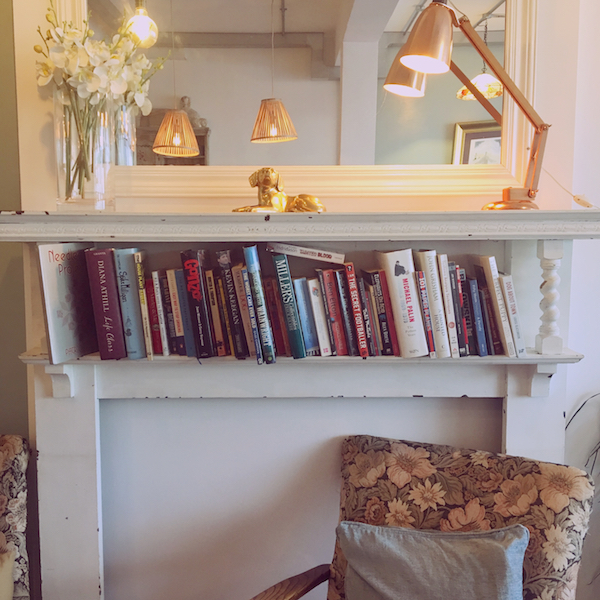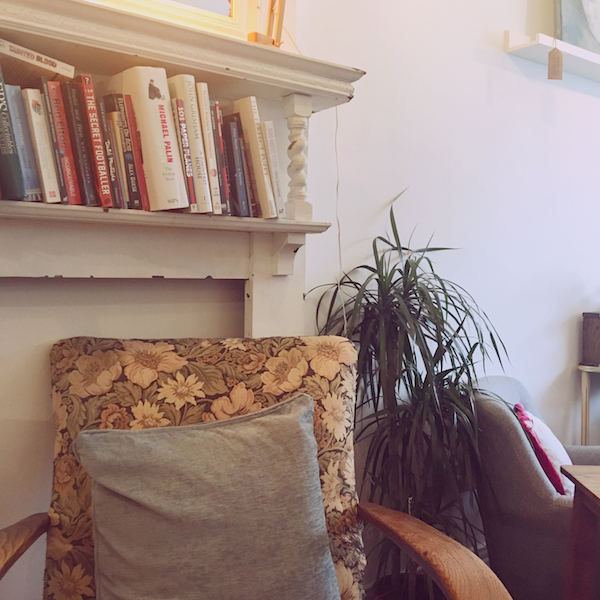 The menu
The food is all about handmade, tasty, healthy and natural, with produce sourced sustainably and locally. And what's clever about the menu at Greyjoy's is that at any given time, it only ever utilises in the region of 30 ingredients all prepped, cooked and presented in very different – and very delicious – ways.
Sourdough toast topped with sweet potato, avocado or woodland mushroom aioli; poached eggs served with smoked chilli, spinach, radish or cucumber; brunch bowls brimming with quinoa, wild rice and a host of other hearty ingredients; plus salads and grilled sourdough sandwiches – there are so many plates of deliciousness to choose from.
On my visit, I kept it simple with the brie, bacon and tomato chilli jam grilled sandwich (£4). The bacon was nice and crispy, with the brie adding just enough of the gooey factor, and the chilli jam giving the combo a little kick on the flavour front. Who knew that – what was essentially a toastie – could taste so good?
My friend, Jess ordered one of the brunch bowls (£9) crammed with quinoa, wild rice, vegetable broth, seasonal greens, chia and sesame dipped in avocado, roast peppers, baked tomatoes, beetroot, beetroot hummus and smoked seeds. A bit of a mouthful to say – and to eat! This was a colourful delight that looked every inch the perfect Instagrammable dish, and it tasted delightful too.
She also tucked into the homemade soup of the week (£4) – butternut squash with almond butter and coconut – fragrant and ever so moreish.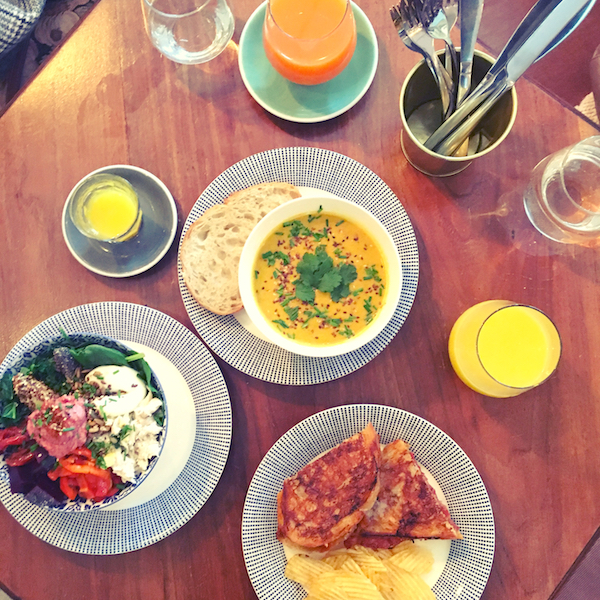 The treats
Of course, after all that healthy goodness you might want to treat yourself to something sweet. And showing some love for other independents – Greyjoy's stocks a selection of cakes and freshly baked goodies from local bakers.
My hefty slice of lemon drizzle was divine, with a light, airy sponge and – unlike other drizzles I've tried with a barely-there flavour – a perfectly balanced tart lemon taste.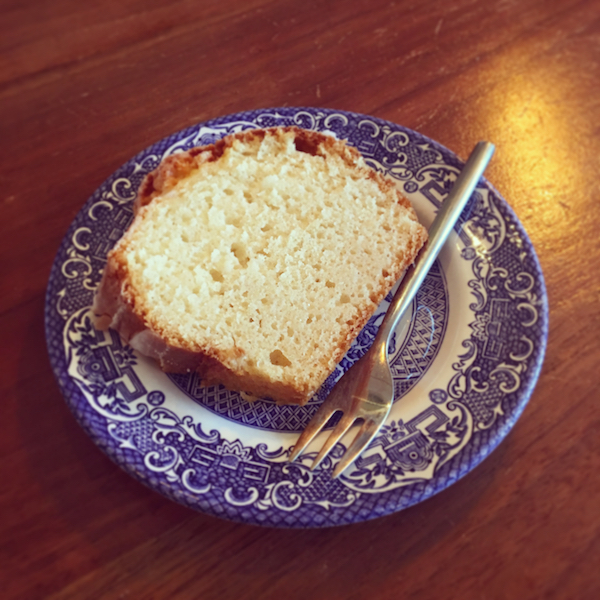 The verdict
Greyjoy's gets everything right – the decor, the food, the ethos, the customer service (the owner even texts his regulars with menu info!). So, it's no surprise that it's becoming a popular destination with the coffee, brekkie and brunch crowds.
To sum up – a lovely little find in Gosforth with all kinds of scrumptiousness on offer!
For more information about Greyjoy's, visit www.greyjoys.com.
SaveSave
SaveSave
SaveSaveSaveSave
SaveSave