Believe it or not, Gin Festival is now in its third year here in Newcastle, and combined with the city's mixture of gin bars and 'palaces' it certainly appears that gin is very much the spirit of the moment.
I headed along one weekend in November for the Saturday afternoon session to soak up the gin-infused atmosphere and sample a few tipples…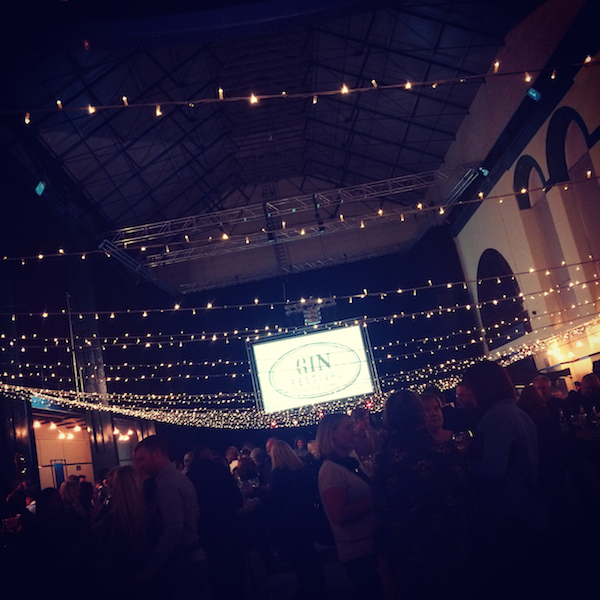 Upon arrival at the venue, Castlegate, we are presented with a balloon gin glass and our very own copy of The Gin Book – a niffy 84-page guide to all the gins available at the event. The publication also doubles up as a handy memento that'll set you well on your way to becoming a gin connoisseur in no time. (And there are even a few gin-based cocktail recipes in there, too.)
We step into the main hall – which once housed turbines to power the city's trams – draped in pretty fairy lights and awash with bars, pop ups, food stalls and seating. It's crammed with people and the atmosphere is quite literally buzzing.
After collecting our tokens, we move onto the important bit – tasting the gin.
There are four bars to choose from – A and B feature British gins (with Durham Gin, Poetic License and Steampunk flying the flag for the North East), C is stocked with international gins from countries such as Greenland, New Zealand and Slovenia, and if sloe gin is your thing – bar D is the place to be.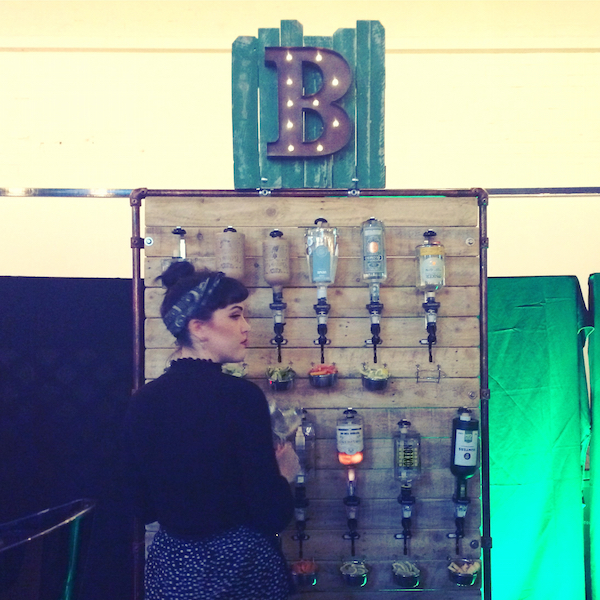 So this is how it works: after selecting your gin from the bartender, you can then help yourself to the accompanying mixer. The little Gin Book lists the recommended pairing, but you're free to mix and match as you please.
Indian, elderflower, Mediterranean and lemon tonics are available, along with soda water, lemonade, orange juice and ginger ale. But, of course, some of the gins are best consumed neat!
You can also garnish your drink with the likes of pink grapefruit, mint, bay leaf, liquorice, juniper, black pepper, hibiscus flowers or lavender.
Once you've finished your drink, simply head back to one of the bars for your next tipple and the bartender will rinse out the glass and fill it up…then, repeat!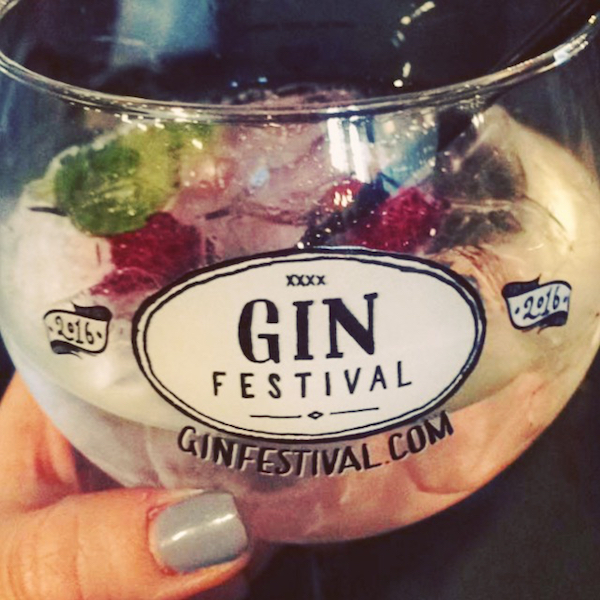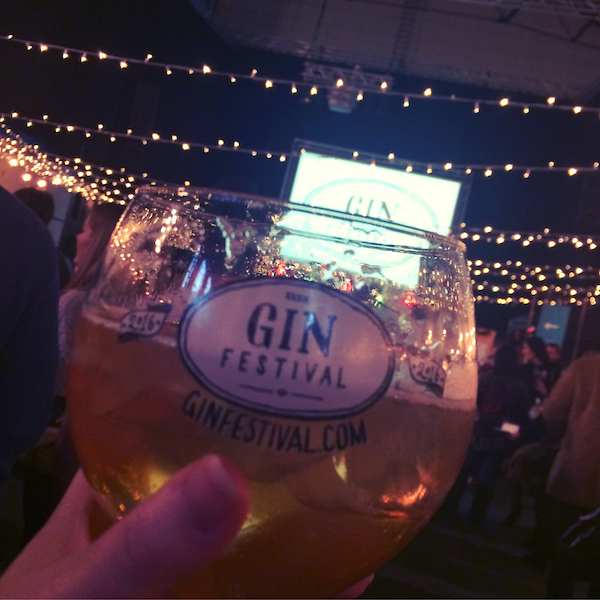 There are more than 100 varieties of gin on offer across all four bars. Who knew there were so many? This means that you're almost guaranteed to discover a flavour that you'll love.
Now, I have to confess – I am, in fact, a rum girl at heart. Despite this, I still manage to find a few gins that I like and which quash my preconceptions.
I try the Pink 47 first (I'm drawn to its diamond shaped bottle in the book) – a classic London dry with pine and citrus notes. I follow this up with the Ely Chocolate Orange – a luscious gin liqueur that tastes like a piece of chocolate orange has melted all of its sugary goodness into the glass. Both are sublime and unlike any other gin I have tried before.
While sipping on our drinks, we wander around the room, listen to the live music (think folksy meets Rat Pack) and chat to some of the pop up vendors, including Pinkster and Brockmans. Aside from the taste, of course, I find the artisan-style branding and heritage of these gins quite fascinating.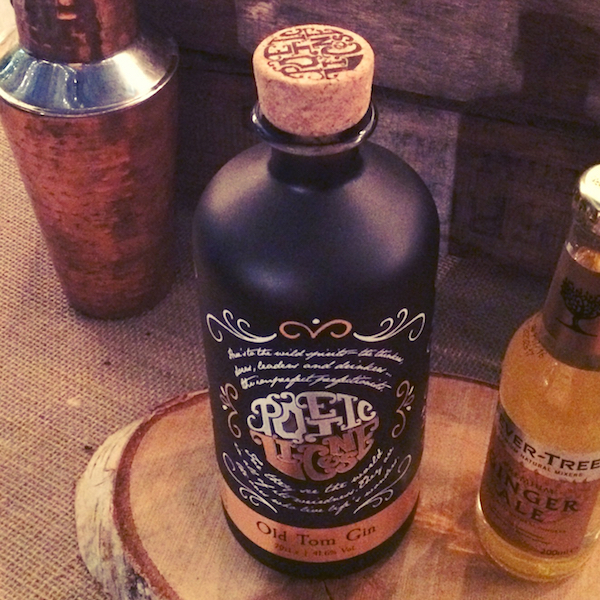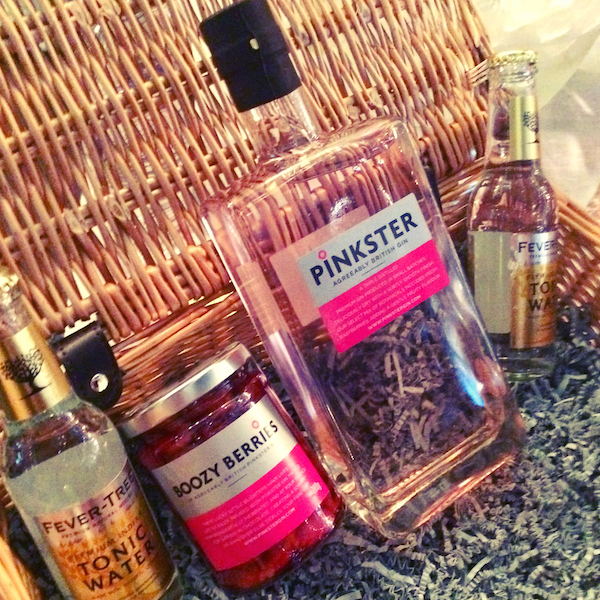 Masterclasses are also billed throughout the afternoon, but we lose track of time and don't make it along to one, but these sessions seem really popular, offering insight into the history of different gins and the distilling process.
After a couple of hours, it's time to tip out the remnants of the melted ice cubes from our glasses, pop The Gin Books in our bags and head home.
All in all, a fun afternoon and, dare I say it, quite educational too for a gin-virgin like myself. It appears I do like gin, after all!
The good news is that Gin Festival Newcastle returns next year on 9 and 10 June 2017 at Newcastle Racecourse. For more information visit www.ginfestival.com.
SaveSave