Taking inspiration from San Francisco's foodie culture, Filmore & Union is all about healthy, seasonal food packed with nutrients. First opening its doors down in York, the eatery can now be found in various guises as a café, restaurant and even a take out destination in locations across Yorkshire, and you may have already seen the brand in Newcastle Central Station.
Its new eatery in Jesmond occupies a prime spot on the lovely Acorn Road, home to businesses like Jules B, Boilerhouse hair salon and Oliver Bonas, and is sure to appeal to students on its doorstep and the more health conscious foodie crowd further afield.
White washed walls and tables complement an abundance of wood for a natural, contemporary feel and when I visited with my friend early one Saturday afternoon, it was packed with diners of all ages.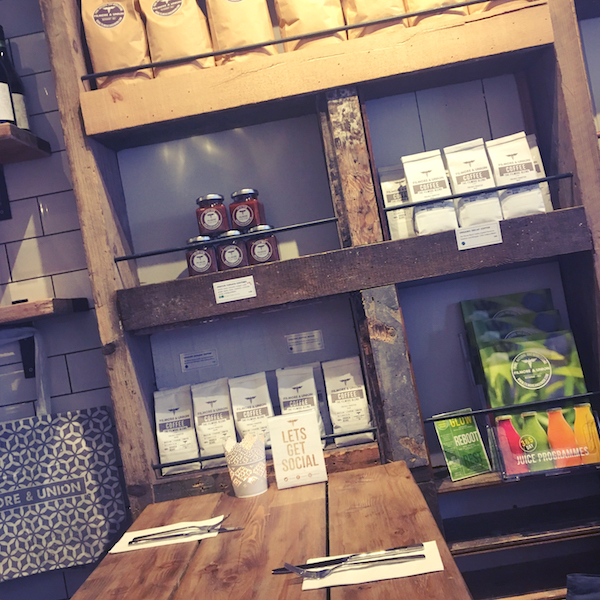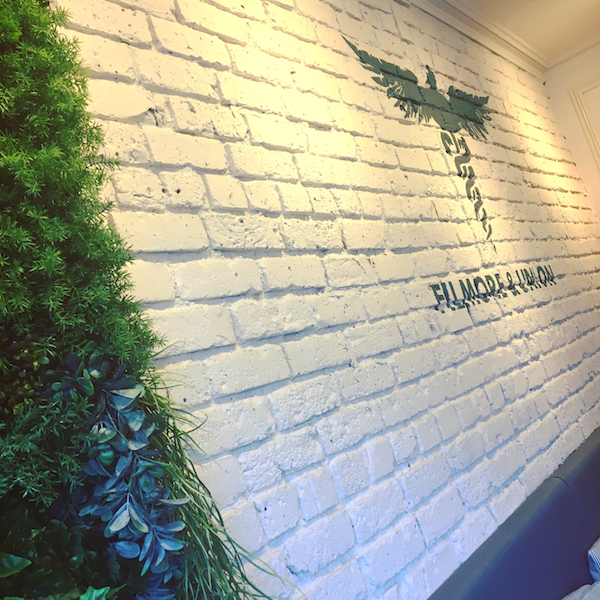 Drinks selection
Smoothies and juices bursting with natural ingredients dominate the drinks menu – think chia, pineapple, apple, broccoli, carrot and kale.
My refreshing Berry Breeze (£4) consisted of strawberries, blueberries, apple, mint and coconut water and was just the perfect consistency; don't you just hate it when your drink gets stuck half way up the straw?!
If you're more into your hot drinks though, then look no further than the Filmore Signatures selection – my friend gave a mighty thumbs up to her cup of sweet coconut collagen late (£3.10).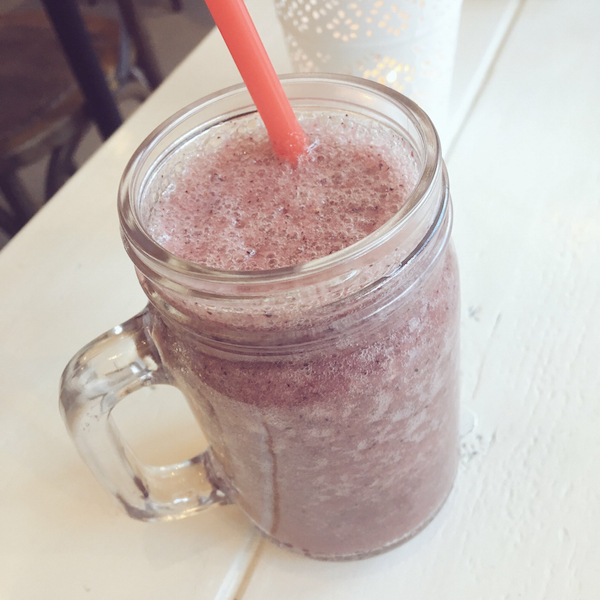 Fresh food
What you'll notice from the off is that the menu is very clearly labelled with its gluten free, dairy free, vegan and vegetarian options – perfect for navigating what suits your dietary requirements.
The brekkie selection is varied with all the staples on there that you'd expect, including porridge with seasonal fruits, granola, pancakes, poached eggs, bacon bagel and smoked salmon. The winter spiced French toast with Greek yoghurt, plums and pistachios was the stand out dish in terms of offering up something a bit different.
After poring over the breakfast menu, we looked to the lunch dishes. There's a nice mix of food to choose from, with a healthy take on classics like burgers and wraps.
I chose the Hot Jacks cajun roasted chicken (£8.50) with red peppers and guacamole (although, Miss Fussy that I am, I went without the latter). I went for wholemeal bread but you can also choose from a plain or multi seed bagel. The sandwich came with a leafy salad and I also ordered a portion of sweet potato fries and, all in all, it was a tasty plate of food. It always astounds me how wrong places can get a basic sandwich but Filmore & Union gets a nice big tick for its efforts.
Meanwhile, my friend Jess tucked into the Rom's Chicken Schnitzel (£8.50). This was a sizeable wrap crammed with moist pieces of chicken and a subtle slither of peanut butter accompanied by chunks of crisp apple and avocado. She cleared her plate in no time!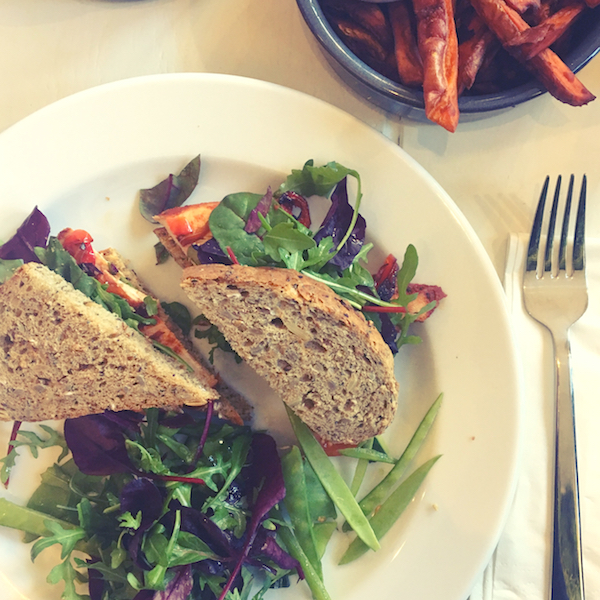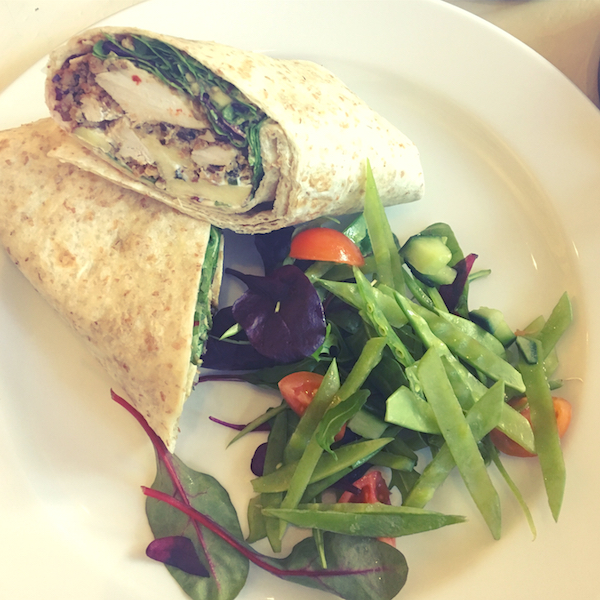 Sweet treats
So, I have to confess – after all that healthy goodness, I was craving something sweet. The good news is that Filmore & Union also serves a scrummy selection of gluten free cakes, baked down in Yorkshire and delivered to the Jesmond cafe daily.
My white chocolate blondie (£4.25) interspersed with small pieces of raspberry wasn't overly indulgent but still hit the mark. As for Jess's slice of courgette and lime cake (£4.25) – this had a sharp flavour, with a dense sponge and a generous layer of tooth-achingly perfect icing smothered on top.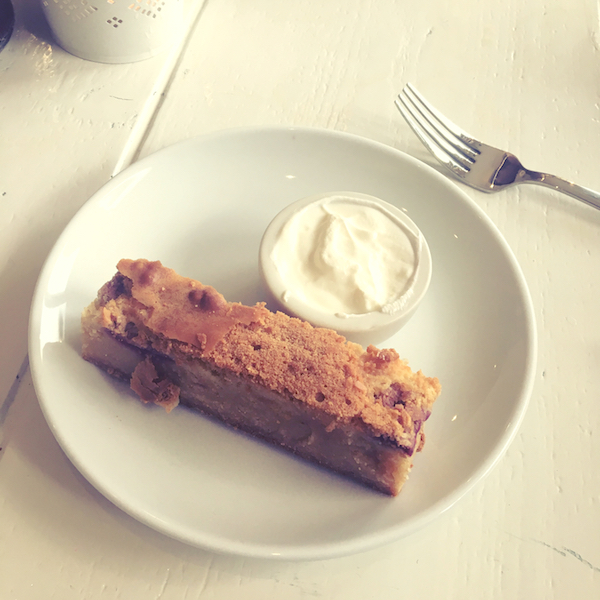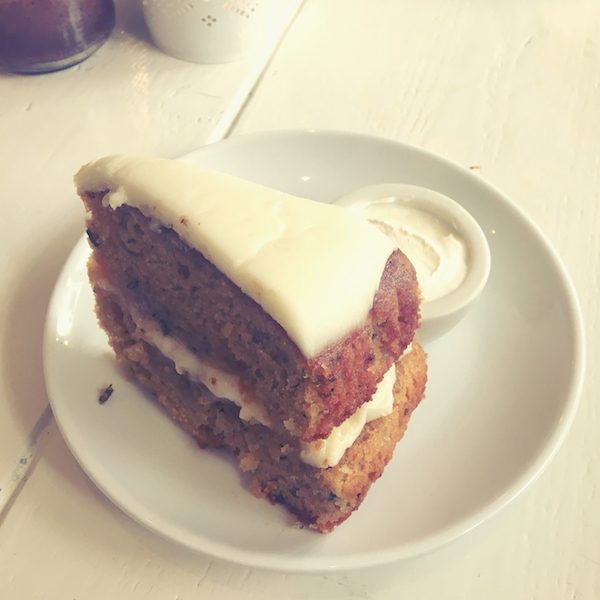 You only have to look to the likes of Instagram to see a positive shift towards healthier food and a greater focus on our personal wellbeing. Having been established now for more than six years, Filmore & Union definitely seems to be coming into its own, tapping into these ever-popular, aspirational lifestyle choices.
Jesmond seems like a natural fit for the brand, although another opening is slated for the toon, with a 120-cover restaurant in John Lewis in intu Eldon Square coming this year, too.
If you're still on track with your New Year's resolutions (well done you!) and trying to eat healthier in 2018 – then Filmore & Union should definitely be on your foodie radar!
For more information about Filmore & Union visit www.filmoreandunion.com
Filmore & Union, 32 Acorn Road, Jesmond, Newcastle, NE2 2DJ
*Newcastle Sparkles was invited along to sample the menu on a complimentary basis. All views belong to the editor.
SaveSave
SaveSave
SaveSave
SaveSave
SaveSave
SaveSave
SaveSave
SaveSave