You might think that drinking al fresco is an activity best kept to the summer season when you're flaunting your finest floral number and showing off your sun kissed glow.
But, it has to be said – there's something pretty special about braving the chill and drinking outdoors in the colder months surrounded by a magical dusting of frost and snow, snugly wrapped up in a blanket and indulging in a mulled wine or boozy hot chocolate.
If a cosy catch up under the stars sounds like your perfect night out, then say hello to our top pick of destinations in the city for an outdoors tipple this winter…
Bar Luga
Bar Luga's chic roof terrace was revamped in 2016 following a £180,000 refurbishment. An urban retreat, the sizeable terrace is stylishly decked out and offers a mix of comfy seats, tables and bar stools (accommodating up to 75 people) with plenty of heaters and shelter from the unpredictable weather. In the summer, it's something of a sun trap and you'd be forgiven for thinking that you were tucked away in a trendsetting European capital. Come the winter months, it's the perfect hideaway for some Friday fizz with the gals.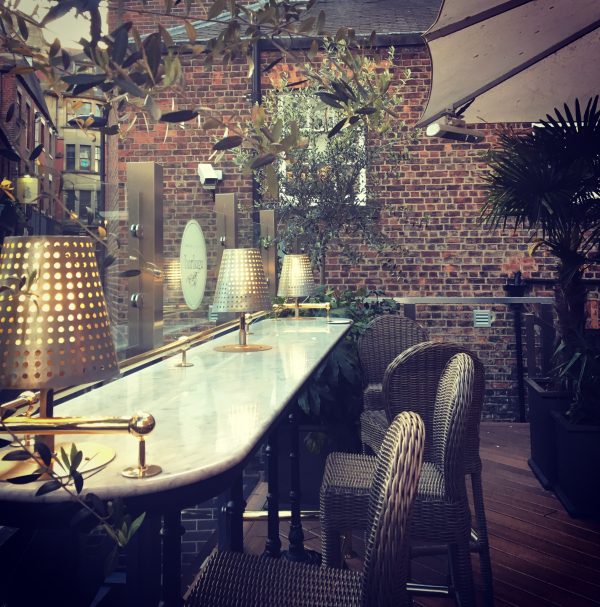 The Botanist
With its enviable views over Grey's Monument and Grey Street – and not forgetting that twinkly dome – The Botanist is a go-to drinking spot come rain or shine. The bar's garden roof terrace has, in recent weeks, been transformed into a spectacular winter wonderland for the festive period, with pretty fairy lights galore and snug log cabins. The fiery and floral Budweis Mule is a new addition to look out for on its cocktail list this season, with a zesty blend of lemon thyme, ginger, Cointreau, Tanqueray and Budvar. The bar is also serving a special festive menu, with its infamous turkey hanging kebabs and cranberry glaze making a welcome return.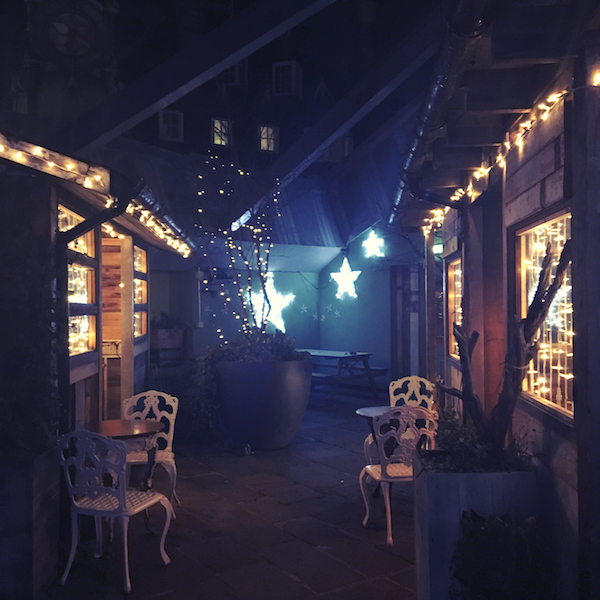 The Old George
If you're after a more traditional drinking destination with bundles of character, then venture along High Bridge and cut down Old George Yard, where you'll find The Old George – the city's oldest pub that dates back to the late 1500s and even boasts royal connections to Charles I. A cobbled backstreet and canopy of bunting and sparkly lights overhead create an enchanting backdrop to your winter al fresco drinks. And as it's set back from the city's main strip of bars, you won't have to contend with hordes of party revellers shuffling from one bar to the next.
www.craft-pubs.co.uk/oldgeorgeinnnewcastle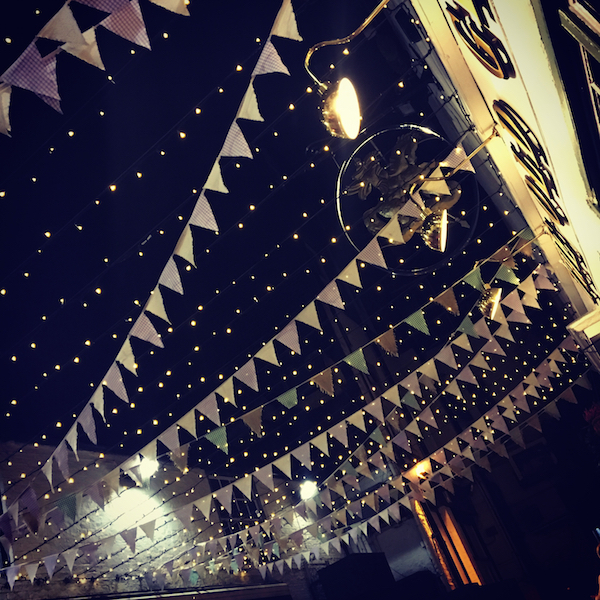 Hadrian's Tipi
It's back and it's bigger and even better than last year! Hadrian's Tipi is a charming pop up retreat on Pilgrim Street, on the former Odeon Cinema site. If you love all things Christmas then you're going to love the yuletide vibes dished out here, with its inviting log fire, Christmas trees, scrummy street food (featuring independents such as Fat Hippo and Wood & Kindle), market vendors, Santa's grotto and live music. Expect the crowds to burst into a sing-along every now and again too! It's also home to the unicorn hot chocolate, which you may have seen doing the rounds on Instagram. Hurry though, as the Tipi and surrounding village are only around for a few more weeks…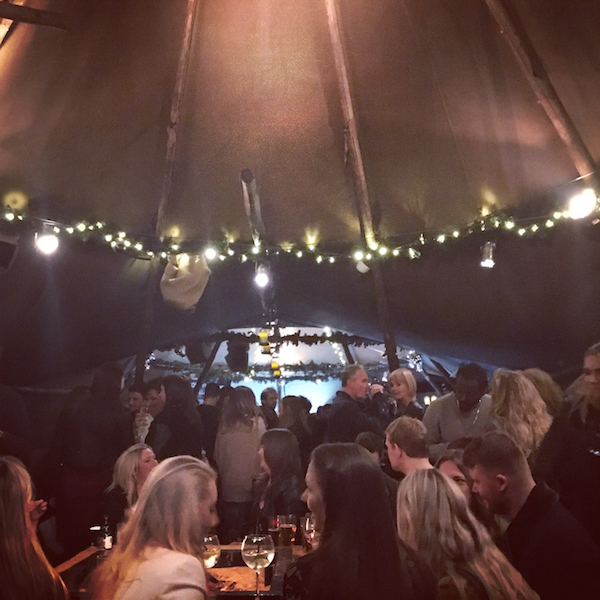 What are your favourite bars and pubs in Newcastle for snuggling outdoors this winter? Share yours on Twitter using #NclSparkles.
SaveSaveSaveSaveSaveSaveSaveSave
SaveSaveSaveSaveSaveSaveSaveSave