Sometimes all you really want is a plate of comfort food, minus the fuss of whipping it up in your own kitchen. We're talking pies, burgers, mixed grills…the works. Step in Cookhouse & Pub in Holystone (located off the A19), plating up pub classics just like these, in a newly refurbished, contemporary setting.
Cookhouse takes over the reins from what was formerly The Stonebrook, with the new pub and restaurant presenting diners with a casual and comfortable dining space complete with open plan kitchen, large bar and cosy booths.
Food is available all day and there's plenty of hearty dishes on offer to tempt your tastebuds.
On the menu, you'll find grilled favourites like rump, along with burgers, fish dishes and classics such as lasagne and gammon steak. And in keeping with wider foodie trends – flatbreads, grazers and brunch options also feature, if you're after something a touch lighter.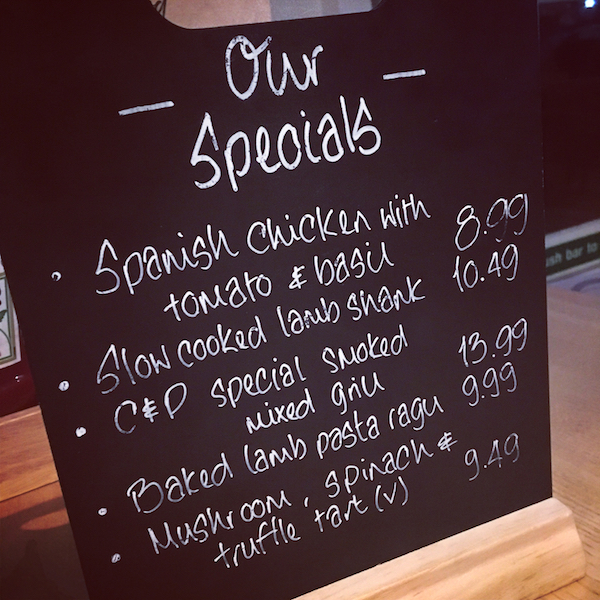 Hearty food
I was in the mood for a burger and settled on the beer battered chicken (£9.29) topped with spicy mayo and served with a bowl of chips and creamy slaw on the side. I'd only ever had beer battered fish before so was intrigued to see how the flavour and texture would translate to the humble chicken. It didn't disappoint – the hefty burger was a tasty stack of food indeed.
My friend's steak, ale and cheddar suet pie (£8.49), meanwhile, arrived with a portion of crisp seasonal vegetables and a jug of smooth gravy. She swapped her mash for a dish of dauphinoise potatoes. Sadly, the potatoes were undercooked and she was left wishing she'd stuck with her original mash…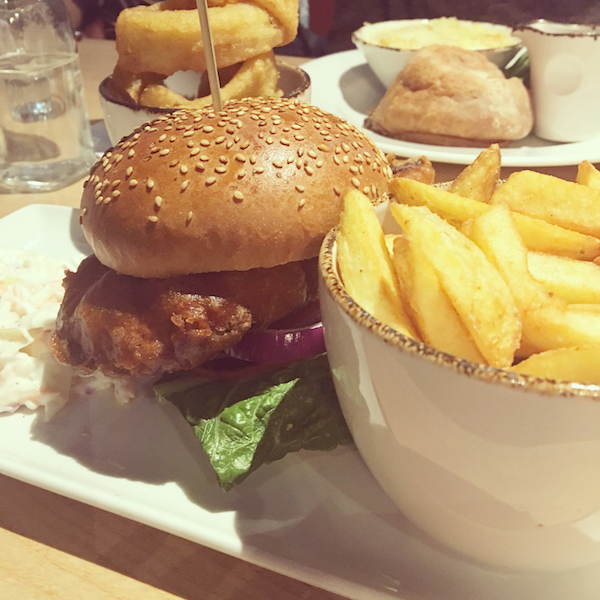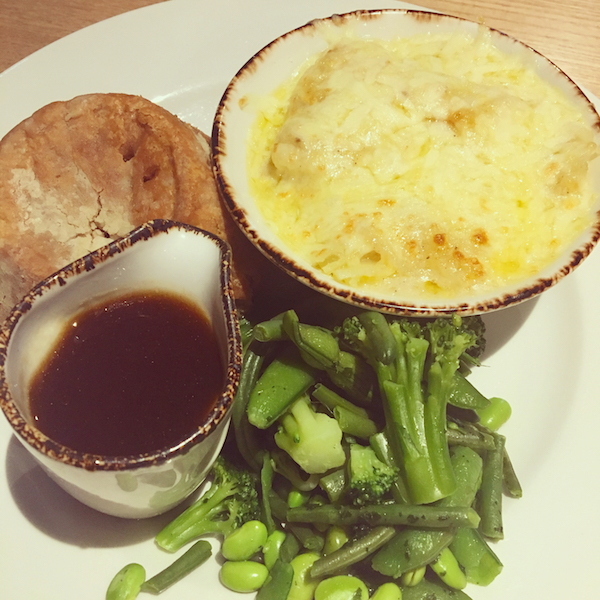 Desserts
Admittedly, I was more excited about the dessert selection than the mains…nothing new there, then! Whether chocolate, fruit, ice cream, crumble or sponge is your vice – there's something for every sweet tooth on the menu.
My slab of chocolate cake and scoop of vanilla ice cream (£4.79) was divine; the ideal chocolate fix to round off my meal. I struggled to clear my plate though!
My friend's half baked cookie dough topped with ice cream (£4.49) looked delish. It comes in two portion sizes and believe it or not, the picture below was the cookie dough for one! Presented in a warm skillet, this was a gooey blend of light dough and sweet caramel and chocolate sauces.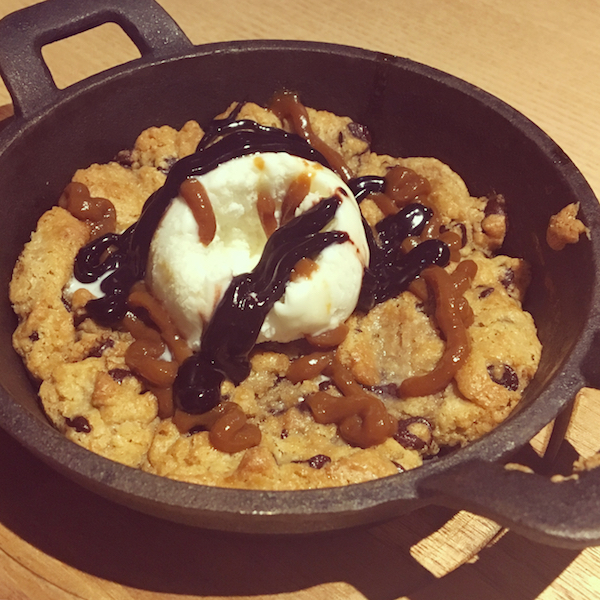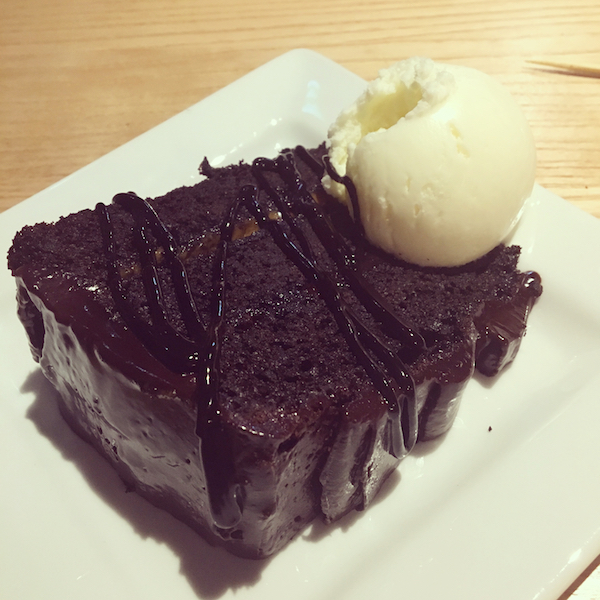 All in all, it was a satisfying meal – it's just a shame about those potatoes! But if you're after a casual dining experience bundled up with proper pub grub, then Cookhouse is certainly worth a little jaunt.
For more information about Cookhouse & Pub in Holystone, visit www.cookhouseandpub.co.uk.
Featured image: Tom Joy
*Newcastle Sparkles visited on a complimentary basis. All view belong to the editor.
SaveSaveSaveSave
SaveSave
SaveSave
SaveSave
SaveSave
SaveSave