| EDITORIAL |
Bottomless brunch is now something of a cultural norm. It started out as a Sunday treat, combining indulgent brunch dishes with plenty of bubbles, offering a more frivolous alternative to the humble roast dinner. It's always been popular on Bank Holiday weekends, but these days, you'll find boozy brunch offers throughout the week.
Turtle Bay's bottomless brunch is my latest discovery. It runs from 10am to 5pm every day and includes a brunch dish and unlimited drinks (more on this later) all served within a two-hour slot, at £27 per person. It seemed like good value, so I decided to check it out with a few mates one Saturday morning.
(Just to add – it goes without saying, you should always ensure you're complying with current government coronavirus restrictions and guidance, and my visit took place before the localised lockdown here in the North East.)
Turtle Bay's brunch menu
If you like your food served with a punchy Caribbean twist, but still with a smattering of traditional brunchy ingredients like eggs and bacon, then you'll like Turtle Bay's offering.
You'll find dishes like the Honey Bunny Yardbird (roti stacked with buttermilk crispy chicken, cream cheese, maple syrup, hot sauce and watermelon), Curry Goat Hash, Avocado Smash, and – the equivalent to the standard full English but with that all-important kick – the Big Kingston Grill Down (jerk bacon, jerk sausage, mushroom, curried chickpeas, roasted tomato, grilled roti, and eggs).
As if you're not already spoilt for choice, you can eat from the roti (round flatbread) or burger selection as part of the bottomless brunch offer too.
I chose the roti chicken wrap – pulled chicken, avocado, pickled veg, baby gem lettuce and jerk mayo. It tasted good, although in hindsight, I should have ordered a side as the wrap looked a little lonesome on my plate!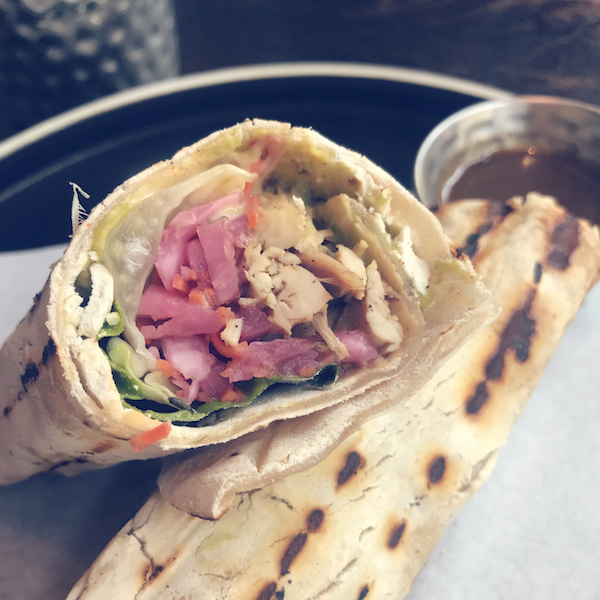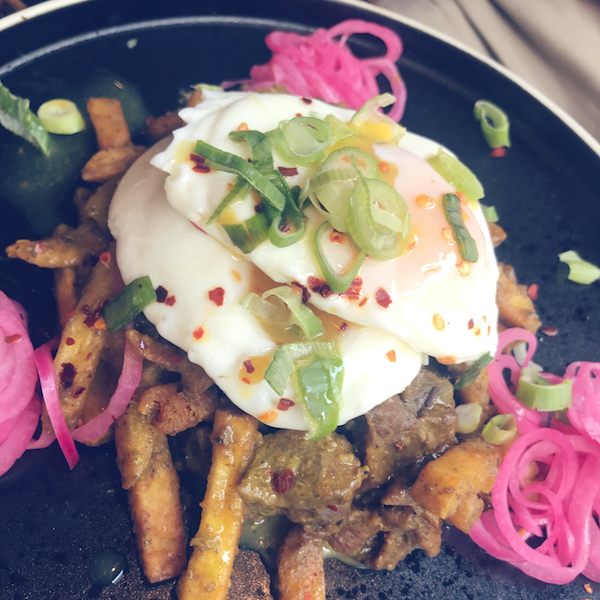 Cocktails at Turtle Bay
What makes Turtle Bay's bottomless brunch a little different from other bars and restaurants is that its full cocktail menu is also available alongside the standard brunchtime staples of fizz and Bellinis. That means you have lots of choice!
You don't even need to stick to the same cocktail for the duration of the two hours as you can mix them up as many times as you like, and you don't have to drink the same ones as the rest of your brunching party either.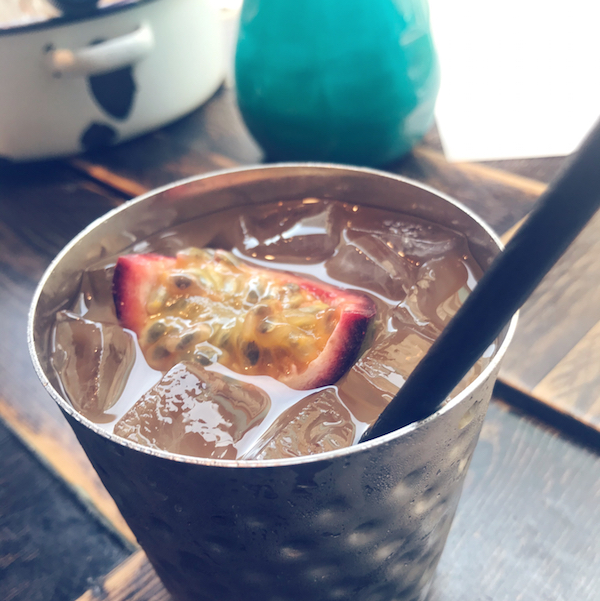 Whether you prefer something fruity, creamy or sour – Turtle Bay's cocktail menu has lots to choose from, showcasing a variety of different rums. The Reggae Rum Punch and Koka Kolada are two of my personal favourites, crammed with flavour.
Other drinks included in the bottomless brunch include mocktails, craft lager, pale ale and Red Stripe draught, plus teas, coffees and juices. Needless to say – you won't be going thirsty! We squeezed in seven drinks each within the two-hour period.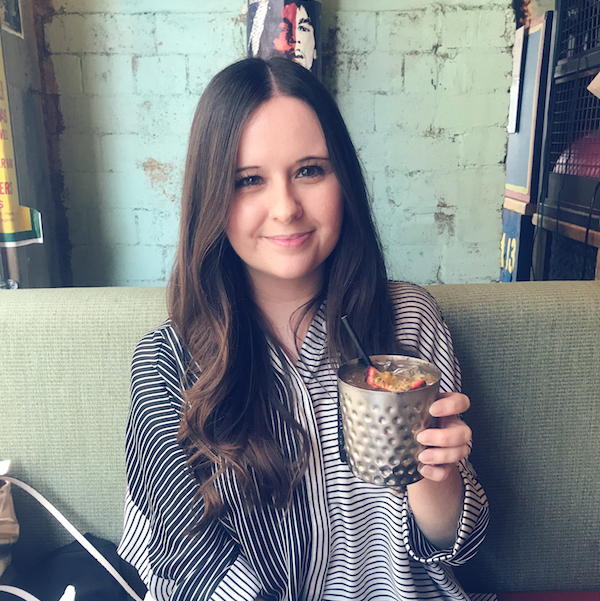 Overall, I was really impressed with Turtle Bay's brunch experience and it was certainly different to be tucking into, and sipping on, those big Caribbean flavours at 11am on a Saturday!
For more information about Turtle Bay's bottomless brunch, see www.turtlebay.co.uk.