When I was at school, I loved getting creative, dabbling in poetry, short story writing, calligraphy, drawing and other arty pursuits in my spare time.
Now, as a 30-something, I am beginning to wonder what happened to this kaleidoscope of fun, imaginative hobbies. When did my life become so bereft of creativity?
Of course, you could argue that blogging is a creative outlet. But it really doesn't compare to doing something practical, with actual 'stuff' and transforming a piece of paper, card or fabric into your very own little creation. It is such a fulfilling process; something that you don't quite get from tech and gadgets nowadays.
So when I was recently invited along to a craft session led by Sharon and Kay from local business The Crafthood, as part of intu Metrocentre's autumn/winter launch, I saw it as a chance to get back to basics. And, dare I say it, back to my youth.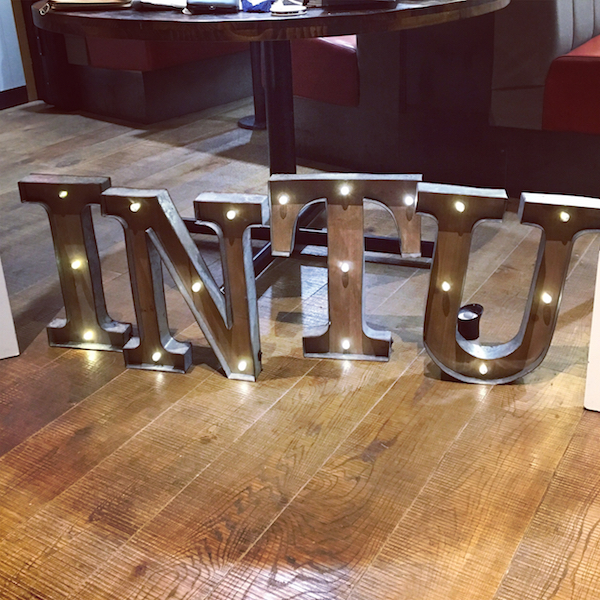 Along with a handpicked selection of this season's top fashion trends and an insight into the history of power dressing by costume historian Meridith Towne (still very topical in 2017 if media coverage of our female world leaders is anything to go by…) we were also given the chance to decorate our own make-up bags. You can never have too many cosmetic bags, I think, especially if you like to keep your lip, eye and face products separate.
Cue lots of vibrantly coloured fabric paints, sponges and pretty cut out wooden blocks of stars, shells, leaves and other fantastical shapes and letters.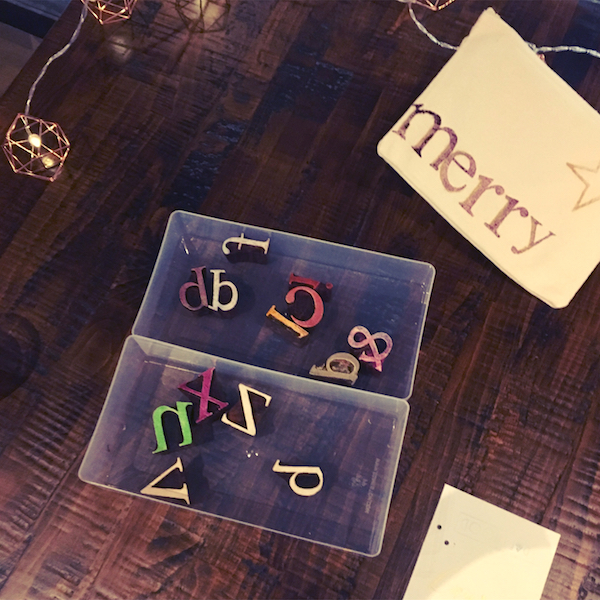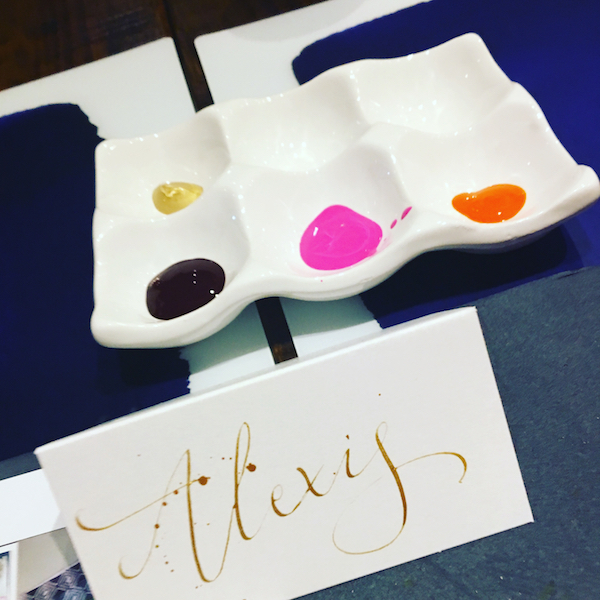 The art of block printing
So what does block printing entail? To get started, I placed a foam mat inside the bag to create a firm, flat surface. I then applied my fuchsia pink fabric paint to my first block – the letter 'a' – using a small sponge. The trick is to apply it sparingly and dab it on, to avoid excess paint from collecting around the edges of the block and muddying the clarity of the print.
Next, I placed the block face down on the bag, pressing down gently. And ta-dah, the moment of truth – peeling the block off the fabric to reveal the printed letter underneath.
All straightforward, but surprisingly tricky too. There was a reason we were all provided with a spare cloth for practicing our printing technique…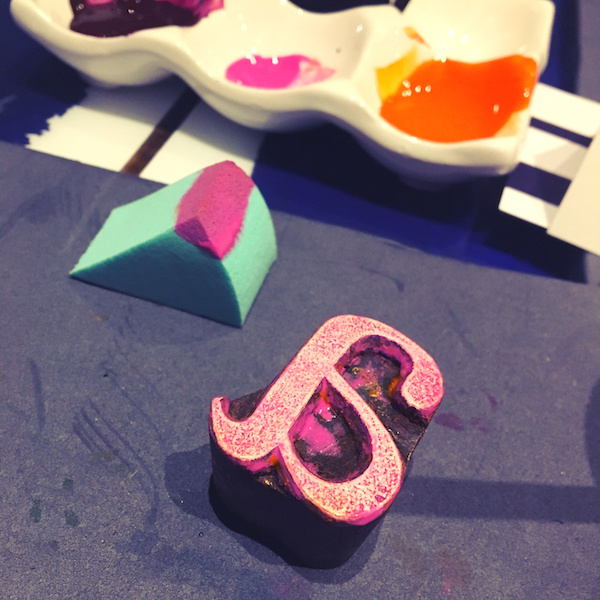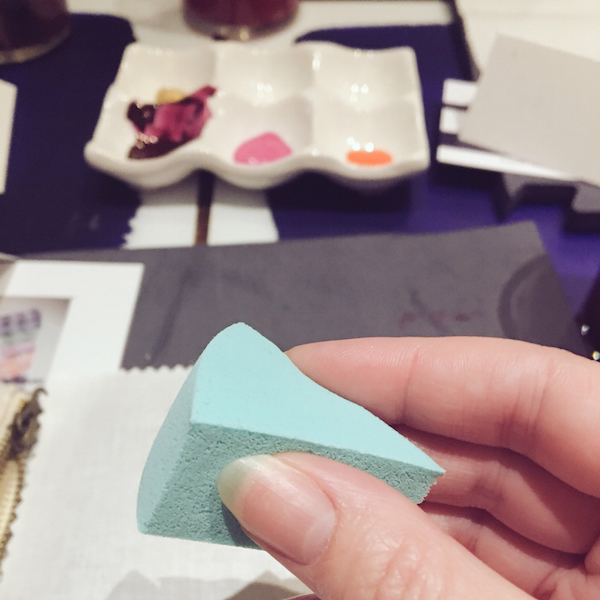 I repeated this process for all the other letters of my name, experimenting with burnt orange, damson and gold shades. I'd love to say that my design was original, but initials proved popular on the night, with everyone else personalising their bags with letters and symbols too.
To complete my make-up bag, I added a silver tassel to the zip.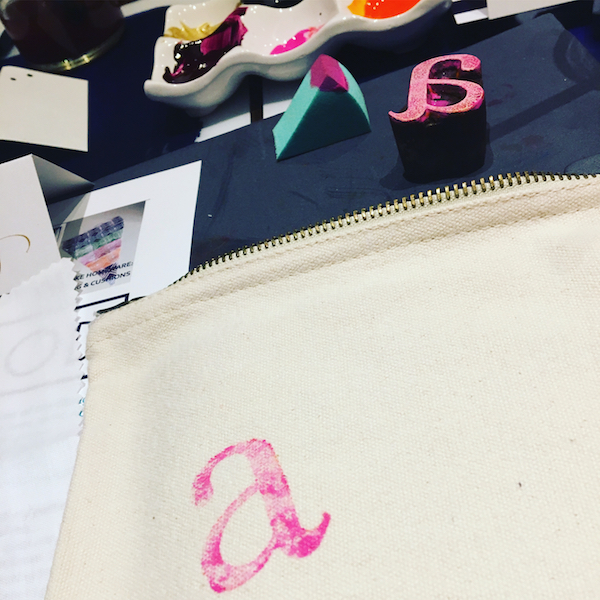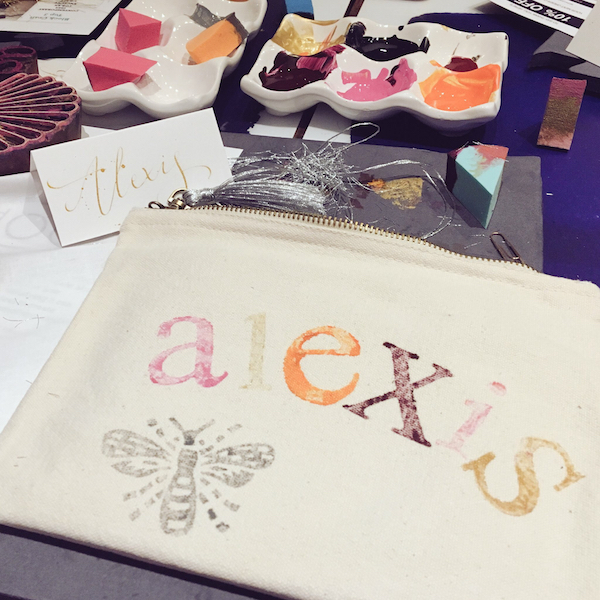 It was my first proper block printing session and although my bag wasn't the most inspiring of designs, I really enjoyed playing around with the different paints and blocks, and trying to master the printing technique.
The good news is that The Crafthood runs a series of workshops, socials and pop ups across the North East. Perfect if, like me, you're keen to get crafting in 2018!
For more information about The Crafthood, visit www.thecrafthood.co.uk
SaveSave