For the style conscious in search of that 'good hair day' look without the price tag of a full salon experience, the blow dry bar is our new go-to destination for a glamorous 'do in under an hour.
Hot on the heels of this booming high street trend, popular beauty brand Aveda has launched its first retail destination blow dry bar here in Newcastle, in Fenwick's beauty hall.
The Aveda blow dry bar is a swanky, compact space complete with large Hollywood mirrors, sleek wooden styling stations, low hanging light bulbs and discreetly positioned backwash basins; you might just forget that you're in the middle of a bustling department store.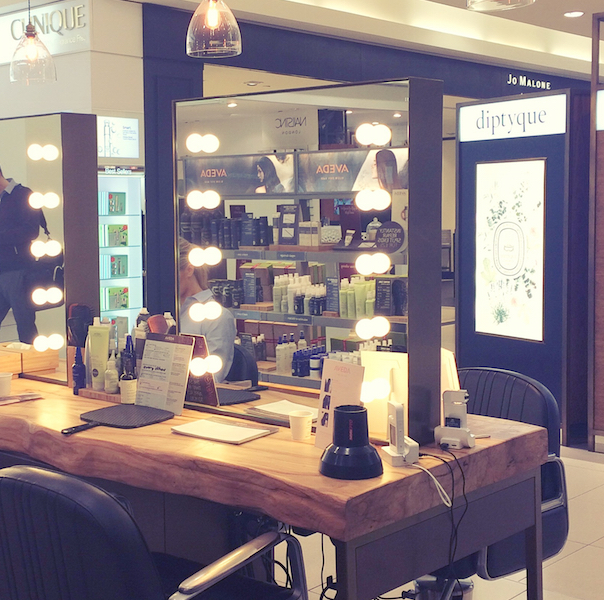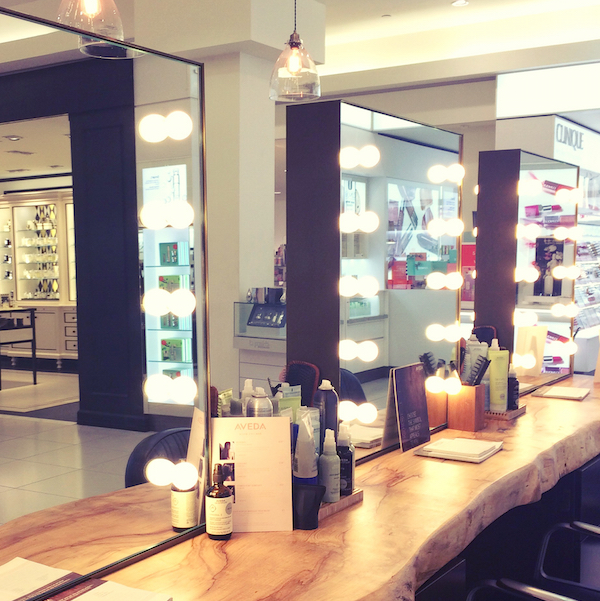 You can choose from three express treatments, all incorporating the signature Aveda wellness massage rituals:
Renewal – a dry style blow dry to revive hair, lasting 25 minutes and priced at £19
Sensory – a signature wash and blow dry, lasting 35 minutes and priced at £28
Power Stay Sensory – the ultimate wash and blow dry, taking 45 minutes and priced at £37
I decided to try the Sensory experience on my visit. After chatting through my current haircare regime and concerns (I'm currently contending with oily roots vs drier colour treated ends), my stylist selected the best products from the Aveda range for my hair type and lifestyle.
She briefly massaged my neck and shoulders before washing my hair with the Scalp Benefits Balancing Shampoo to remove excess sebum and build up. This was followed by the Balancing Conditioner to soothe my scalp and hydrate my locks. (What's worth a mention here is that you're advised to use the conditioner on your roots as well as your ends.)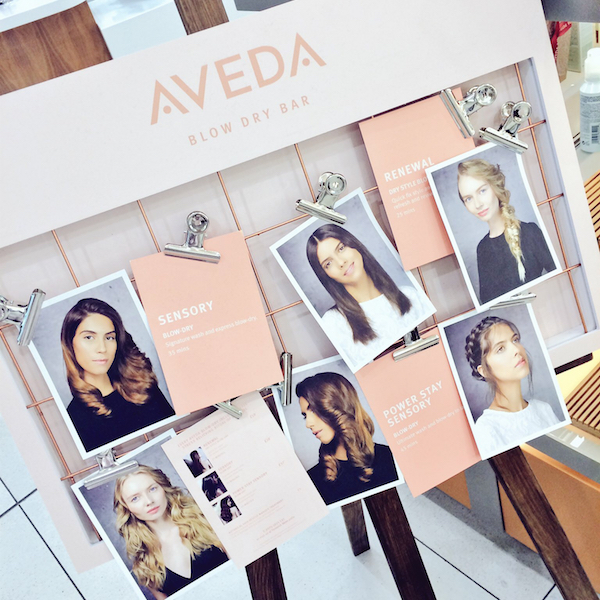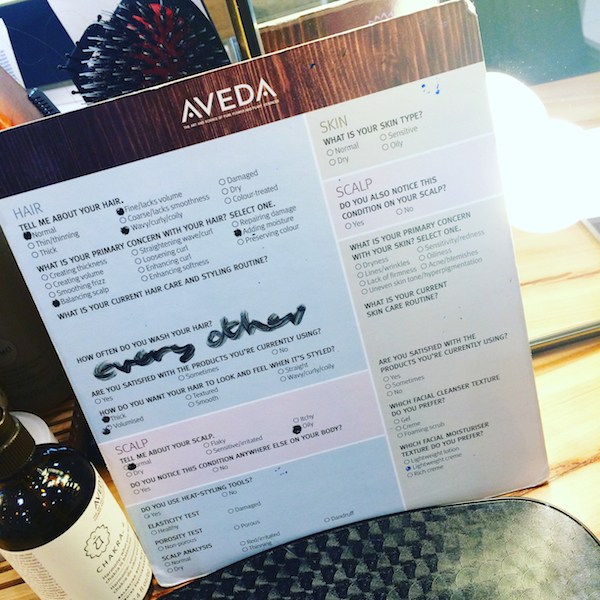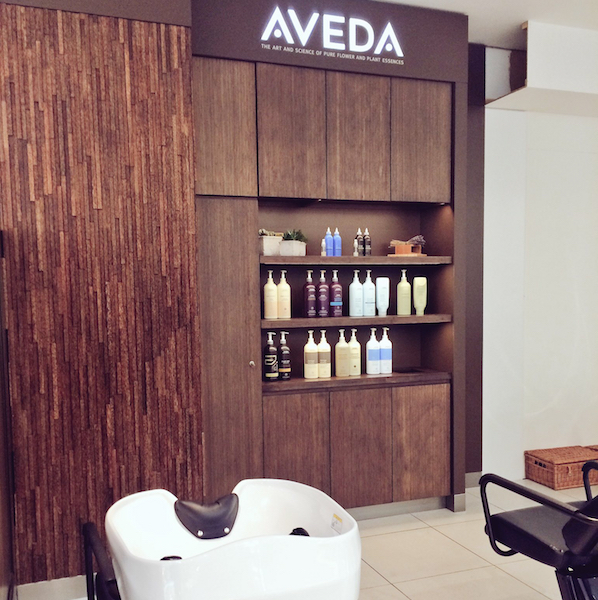 After a thorough cleanse, it was time to begin the blow dry.
My hair is naturally wavy, although you probably wouldn't be able to tell as, most days, I'm a slave to my GHD straighteners. My stylist decided she would work with my hair's natural tendencies and show me how to make the most of my curls.
After towel drying my hair and combing through the Be Curly Curl Enhancer, she sectioned my hair and twirled the strands around her fingers in a rope-like fashion.
Next, the essential tool that's currently missing from my hair styling kit: the diffuser. I've always associated diffusers with super curly hair; we're talking full on perm. I had never considered using it on my wavy tresses before. As my stylist explained, a diffuser helps to retain the definition of your natural curls and add volume, but crucially, eliminate the dreaded frizz.
She placed sections of my hair onto the bowl of the diffuser and moved it close to my head to heat up the roots. Rotating the prongs on my scalp also created extra oomph.
The key, according to my stylist, is to refrain from touching your hair whilst it's still damp, and don't dry it completely, as this will only exacerbate the potential frizz.
It did feel a little strange leaving the blow dry bar with damp hair, but by the time I got home, my hair was fully dry. As directed by the stylist, I raked through my tresses with my fingers to loosen the curls and, voila, a natural tousled look was staring back at me in the mirror.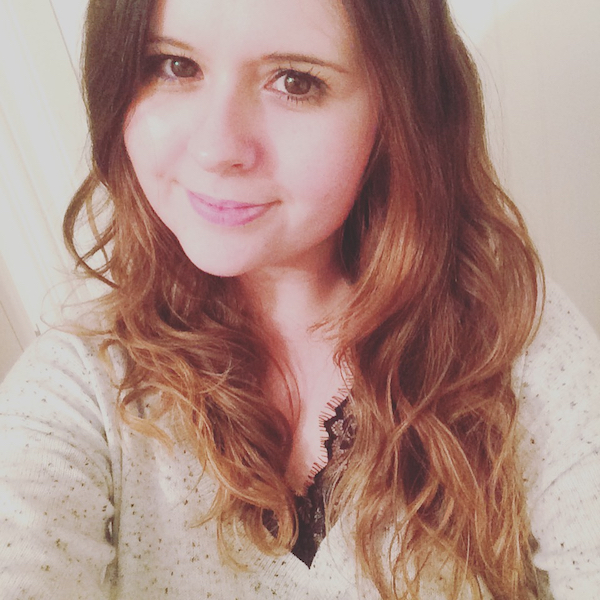 Along with the excellent styling tips, which I can apply to my hair care regime at home, the experience was quick, fuss-free and the perfect add-on to my shopping trip.
The new blow dry bar certainly seems to be a great fit within Fenwick's beauty hall, offering glam hair on the go, and just in time for the party season, too.
The Aveda blow dry bar is now open in Fenwick beauty hall. For more information about Aveda and its styling products visit www.aveda.co.uk.
*Newcastle Sparkles received the blow dry experience on a complimentary basis. All views belong to the editor.
SaveSave