With its teal painted walls, colourful furnishings, venetian blinds and glittering chandeliers, Sorella Sorella is a stylish destination for diners, with a bustling family-friendly ambience to match. And let's not forget about the Vespa parked next to the bar.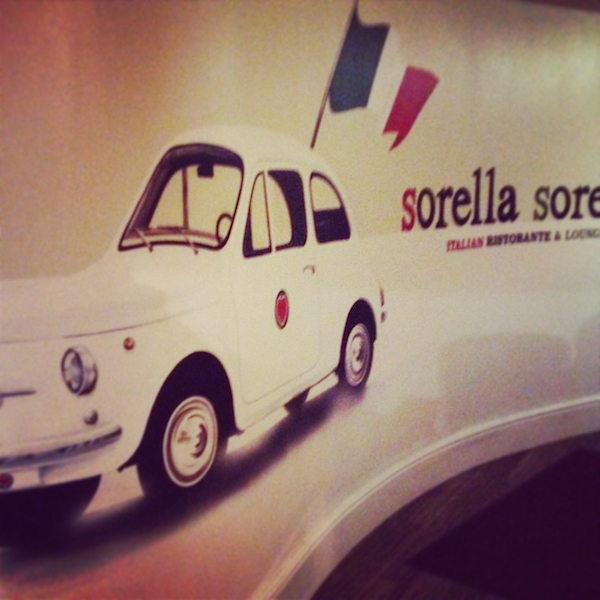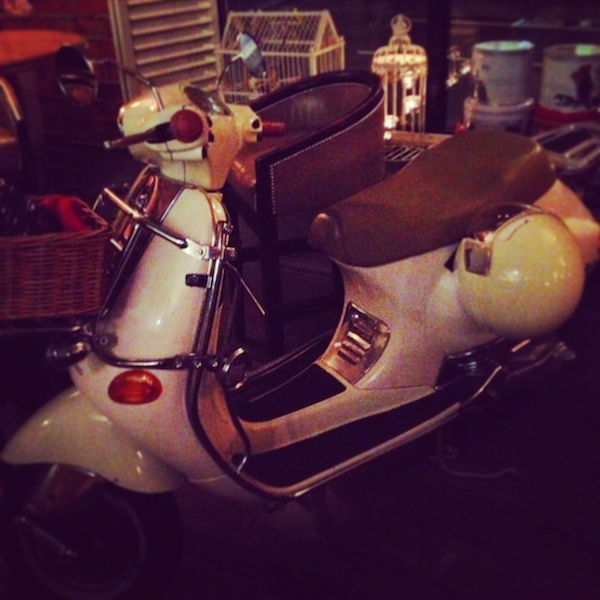 We visited one Thursday evening and the restaurant was bristling with activity. After soaking up the lively atmosphere and admiring various nods to Italy painted on the walls, we ordered our starters, deciding to share garlic bread with cheese and a portion of crab and chilli crostini.
The garlic bread was light in texture – not a greasy slice in sight – and was the ideal thickness for avoiding that pre-main faux pas of feeling overly stuffed.
As soon as the crab arrived I knew I had made a good choice (having also been swayed by the prosciutto, smoked Italian cheese and melon salad).
A dollop of white crab mixed with chilli aioli was presented on a toasted ciabatta, with a scattering of rocket leaves on the side. The dish was refreshing on the palate, with the chilli leaving behind a lingering kick. It was a generous portion, ideal for those who like to share, but perhaps a little challenging for just one person.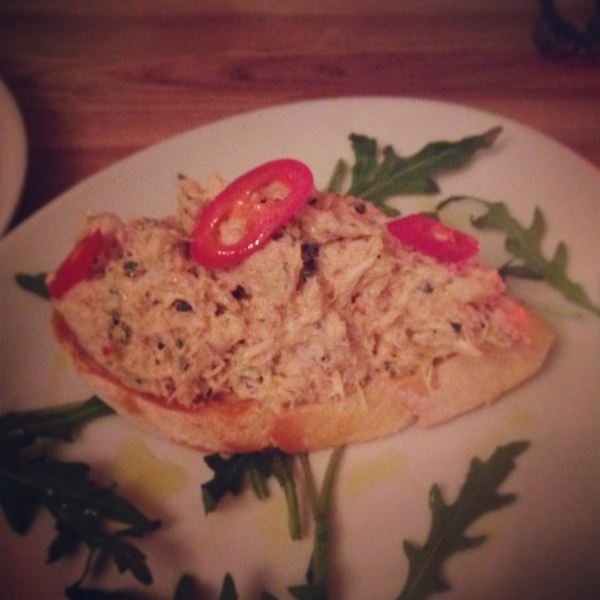 As for the mains, there's plenty of favourites on the Sorella Sorella menu, including spaghetti arrabiatta, penne carbonara and risottos, plus a smattering of pizzas with toppings like spicy salsiccia sausage, crushed potato, shredded duck and tiger prawns. I settled on the pollo al pepe – chicken breast with peppercorn sauce (a first for me, as I'd only had peppercorn with steak in the past).
The peppercorn sauce was punchy and smooth, and there were plenty of roast potatoes and wilted baby spinach to accompany the chicken breast – albeit hidden by the sauce. Personally, I like to moderate how much sauce I add to my plate, so I'd probably ask to have this in a separate jug next time.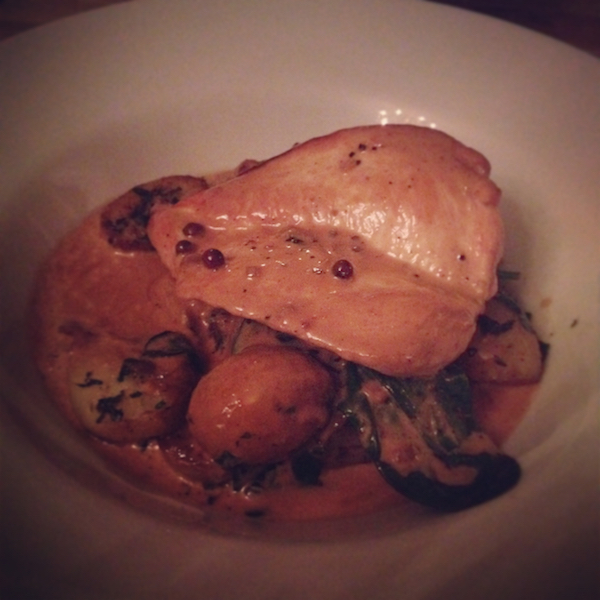 My boyfriend's spaghetti polpette – pork and beef meatballs with mozzarella, tomato and basil – looked tasty as I peered across the table. The dish comes prepared to your desired degree of hotness and unsurprisingly, the beau had decided to go fairly hot, and was impressed with the end result.
Indulgent chocolate truffles rounded off our meal, but other desserts on offer include the roast plum and vanilla panna cotta, limoncello and amaretti sundae, and cinnamon, honey and orange rice pudding. Our truffles were rich and smooth, and contrasted beautifully with the sharp taste of the interspersed black cherries.
Sorella Sorella always looks busy whenever we drive past and it's clear to see why – the sisters behind the venture have created a welcoming and chicly decorated restaurant, complemented by an appetising menu, so what's not to like?
For more info about Sorella Sorella visit the website at: www.sorellasorella.com.
*Newcastle Sparkles was invited along to sample the menu and review Sorella Sorella.