Newcastle Sparkles is an online lifestyle magazine and blog featuring news and musings on fashion, beauty, food and drink, and everything else in between, with a Newcastle twist – including handpicked highlights from around the North East.
The website consists of six lifestyle sections:
Fashionista
From catwalk shows and vintage fairs to the launch of new collections and pop-up shops, this section covers everything fashion and style related
Beauty Belle
The latest goings-on in the beauty world, featuring treatment reviews, new product launches and more
Foodie
News and reviews from Newcastle's burgeoning food scene
After Dark
Spotlighting everything nightlife related, including new bar openings, cocktail menus and events
Social Butterfly
Out and about in the city, with a dash of culture thrown into the mix
Handpicked
Highlights from around the North East, showcasing the best that the region has to offer
---
About the editor…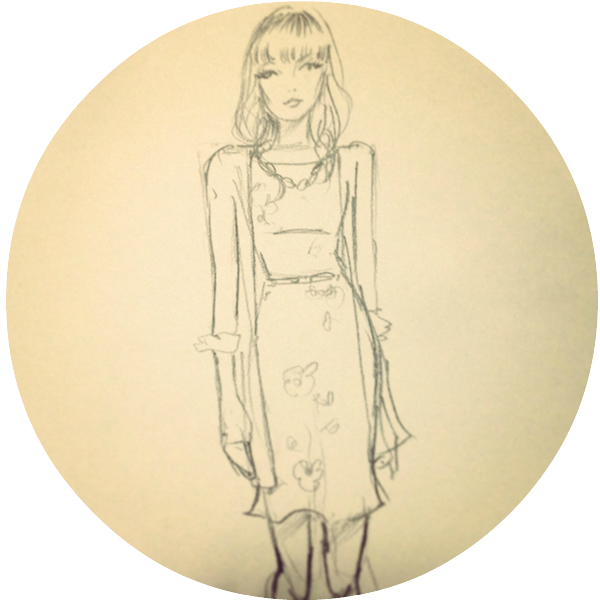 Alexis Forsyth is the founder and editor of Newcastle Sparkles.
Originally from north of the border, Alexis is a graduate of Cardiff University's Journalism School and she considers herself an 'adopted Geordie', having lived in Newcastle for over 15 years.
A former editor of the North East's longest running monthly business magazine, North East Times and quarterly family publication L'Mamita, Alexis previously worked as a staff writer for lifestyle magazines Accent and Newcastle Living, and was also a contributing editor at pan-European website Running in Heels.
Her published work encompasses everything from culture and travel through to music and celebrity interviews.
By day, Alexis is the marketing manager of the UK's largest independent art, craft and design gallery. Out of hours, she contributes to award-winning blog Brides Up North and enjoys exploring everything that Newcastle has to offer, and can usually be found Instagramming her latest foodie and cocktail pics.
Follow her daily ramblings over on Twitter @Alexis_R_F.
Want to get in touch? Email alexis@newcastlesparkles.co.uk.
---
Featured in…
Into the Blue
Ryanair's blog, Into the Blue, worked with a selection of local bloggers to compile a list of Newcastle's best brunch spots. Newcastle Sparkles profiled Blakes coffee house and kitchen on Grey Street for the feature.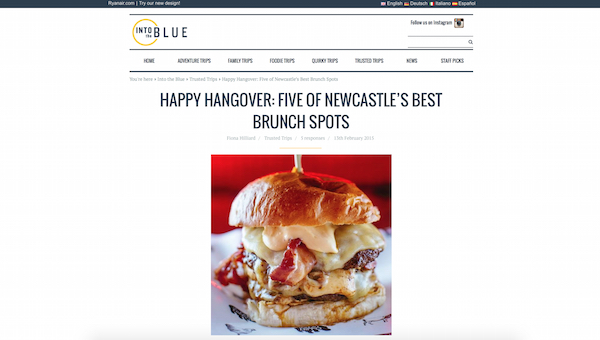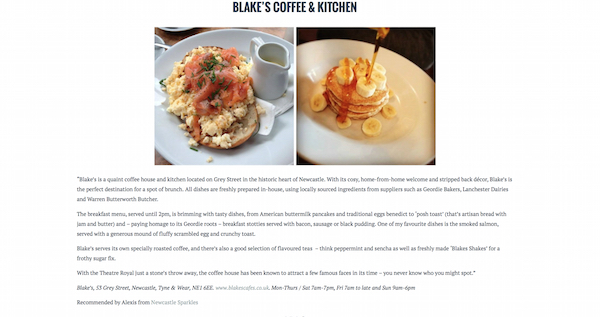 Fashion North
Fashion, beauty and lifestyle website Fashion North featured a Q&A with Newcastle Sparkles, talking about all things work experience and CV-related.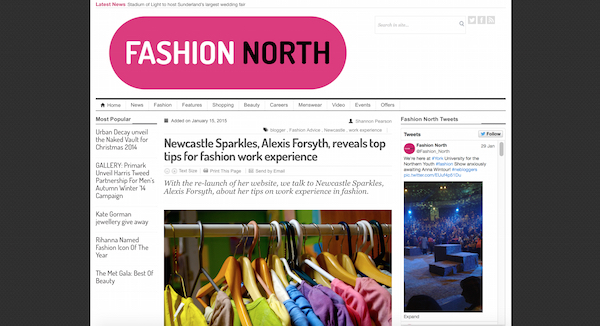 Lovely Little Me
Online fashion boutique Lovely Little Me featured Newcastle Sparkles on its blog in March 2016.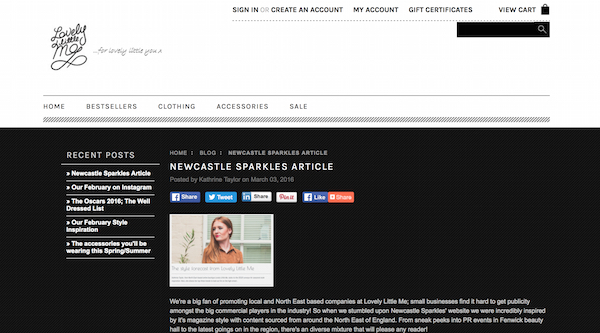 ---
Social media stats
Twitter  2100+ followers
Instagram  1350+ followers
Facebook  200+ page likes
*Updated Jan 2018
SaveSave
SaveSave
SaveSave
SaveSave
SaveSave
SaveSave
SaveSave