Newcastle Sparkles is an independent online magazine and blog featuring handpicked lifestyle news and musings with a Newcastle twist – including highlights from around the North East.
News, reviews and top picks from the burgeoning food scene in Newcastle and beyond
Out and about across the city and North East region, with a dash of culture thrown into the mix
Opinion and musings on life in Newcastle
Spotlighting everything nightlife related, including the latest news from our bars and leisure scene
Your style and beauty fix with a local twist, including treatment reviews, fashion shows, and news from independent boutiques
Making the most of city living as a young single woman
As a digital platform, all the best bits from Newcastle Sparkles are shared via Instagram, Facebook and Twitter, as well as a monthly e-newsletter called 'The Edit'.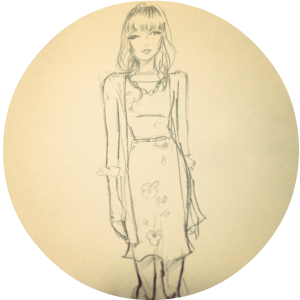 Hello! I'm Alexis, the founder and editor of Newcastle Sparkles. Thanks for checking out my website – I hope you like what you've found!
Originally from north of the border, I consider myself an 'adopted Geordie', having lived in Newcastle for more than 18 years.
I've always loved writing, so pursuing a creative career was inevitable! After graduating from Cardiff University's Journalism School, I was lucky enough to land a staff writer role with a leading publisher based here in Newcastle, and contributed to a range of B2B, lifestyle and property titles. I then re-joined the company some years later as the editor of its business magazine North East Times; fulfilling one of my life-long dreams.
By day, I now work as a copywriter. Out of hours, I write about all things wedding related, freelancing for award-winning blog Brides Up North and luxury bi-annual bridal magazine, Unveiled. Over the years, my published work has also encompassed everything from arts and culture, music and travel, to beauty and celebrity interviews.
So, why Newcastle Sparkles?
I absolutely love living here in Newcastle and enjoy exploring everything that it has to offer. To me, the city 'sparkles' with vibrancy. And this is what lies at the heart of my content.
I develop, write and curate a mix of news stories, features and interviews to showcase all the wonderful happenings here in the city and wider North East region, inspiring locals and visitors alike to experience it for themselves.
I'm always looking for unique and interesting ideas, so if you've got a story or event to share – get in touch!
Alexis x
Who reads Newcastle Sparkles?
Predominantly female and aged between 25-34
Based in Newcastle, and other locations across the North of England, including Gateshead, Durham, Manchester and Leeds
Our audience mostly enjoys shopping, food, fashion, travel and entertainment
1.6k+ Instagram followers