A few weeks ago, I made a return visit to St Mary's Inn, a quaint pub and B&B located near Morpeth.
Its stark exterior harks back to its former guise, that of a county asylum for the Gateshead area. The hospital closed its doors back in 1996 and, 20 years later, it's now transformed itself into a go-to eatery and place to stay. The Northumbrian retreat has even received national recognition – most recently, it was one of the winners in the Good Hotel Guide Editor's Choice 2016 awards for New Discovery Hotels.
Despite its unnerving history, the establishment now boasts a welcoming and cosy atmosphere, with pockets of drinking and dining areas dispersed throughout the building.
Having visited last year to give its dinner menu a try, I was lured back again this month to sample its lunch offering and view its new temporary Nordic art collection, which opened on 12 February.
A lunch date
The menu was brimming with all the usual lunchtime fayre – sandwiches, snacks and light bites, soups, salads and main meals.
I couldn't resist the beef stottie; consisting of thinly sliced cuts of pink beef, coated in St Mary's Ale Gravy, with a portion of fries, horseradish and salad on the side. It was tasty, although I would have liked a more generous dousing of gravy on my meat.
My dining partner's hefty portion of rare breed pork sausage was served on a dollop of light, creamy mash. The sausage meat was soft and succulent, laced with a beautiful blend of herbs, but this dish, too, was lacking on the gravy front.
The dessert menu included favourites such as sticky toffee pudding and banoffee sundae, but it was the chocolate truffle that won me over. A rich, dense slab of divine truffle arrived, with curls of chocolate shavings perched on top, sat alongside a scoop of mint chocolate chip ice cream. There was a definite sugar rush upon eating the first spoonful, but this plate of scrumptiousness was heavenly.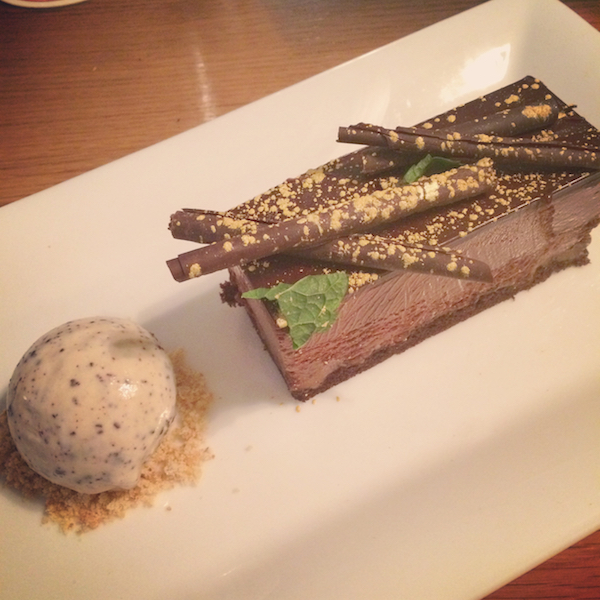 Nordic art
St Mary's Inn is currently playing host to an exhibition by Swede, Brita Granström. Titled 'Love Letters', the exhibition is also concurrently running at sister property Jesmond Dene House and Newcastle art gallery Gallagher & Turner.
So who is Brita Granström and what's her link to the North East?
Born in Sweden in 1969, Brita studied at Orebro Art School and then Stockholm's University College of Art & Design. She moved over to England in 1993 and now calls Berwick upon Tweed her home, although she still spends the summer months in Sweden with her partner Mick Manning, who is an author and illustrator. Influences from both her homeland and the Northumberland coast can be found in her artwork.
Some of Brita's new paintings feature actual love letters, but the collection also explores a broader love of the world, too. People, landscapes and the every day all feature in her work.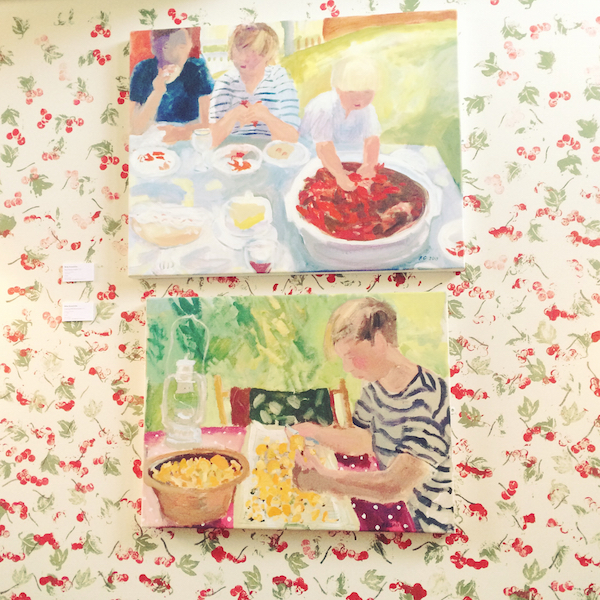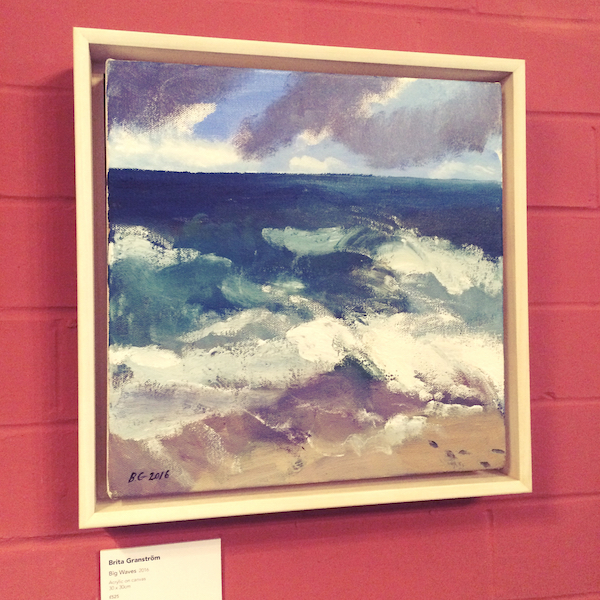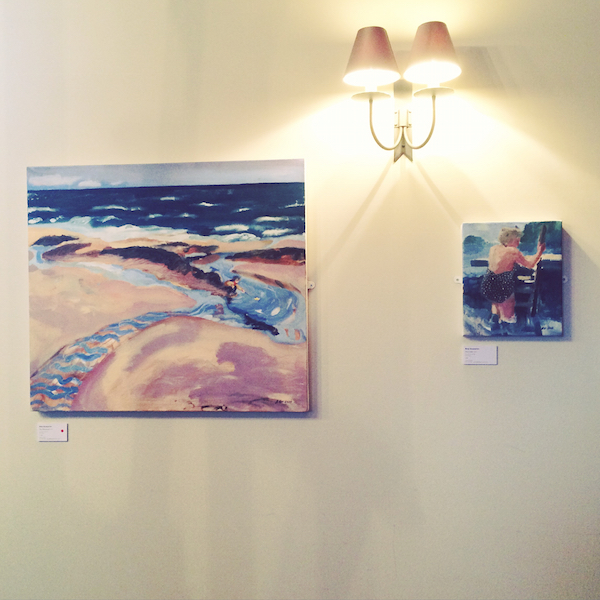 'The Rendezvous' was one of my favourite acrylic paintings from the exhibition (pictured below). I loved the pastel, washed-out palette and the composition of the piece, with the large pink lampshade in the foreground and a woman visible through an open door. Was she getting ready to meet up with someone? Or was she waiting for that person to visit her? What was written in her letter, left on display beside the lamp?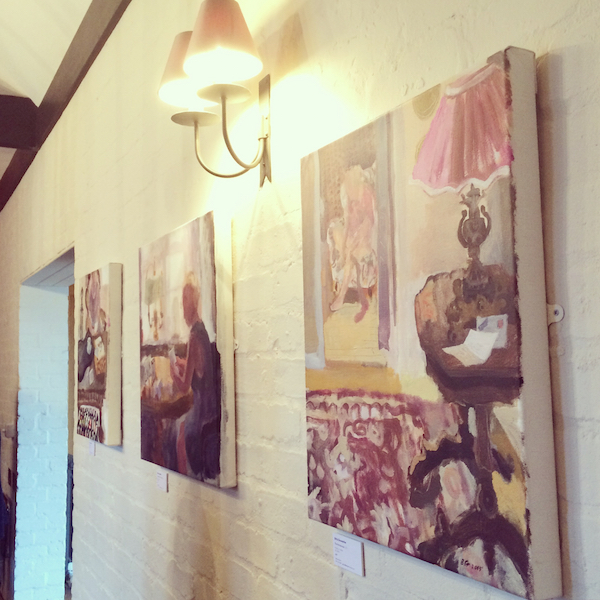 It may have been snowing outside during my visit, but the inspiring combination of delicious food and beautiful art indoors made for an enjoyable afternoon.
There's still plenty of time to get yourself along to Brita's exhibition – all of the artwork is for sale and will be on display until 14 April 2016.
For more information about St Mary's Inn, visit www.stmarysinn.co.uk.
*Newcastle Sparkles was invited along on a complimentary basis