Violets
Violets is a lovely little cafe on the Quayside, filled with all kinds of pretty – from its quaint pastel decor to the presentation of its Insta-worthy food. The cafe is headed up by Abbie Atkinson, who is married to Michelin-starred chef Kenny Atkinson, and so by default (rightly or wrongly) expectations for Abbie's solo venture remain high.
For a special occasion, you can't fault the full afternoon tea at Violets (£25 per person), which is brimming with gorgeous cakes, dainty tarts and deconstructed cheesecakes in glasses, as well as its signature violet meringues with white chocolate mousse, adorned with edible flowers. The savoury selection is just as delish, with freshly baked scones and finger sandwiches crammed with classic fillings such as smoked salmon and lemon mayo.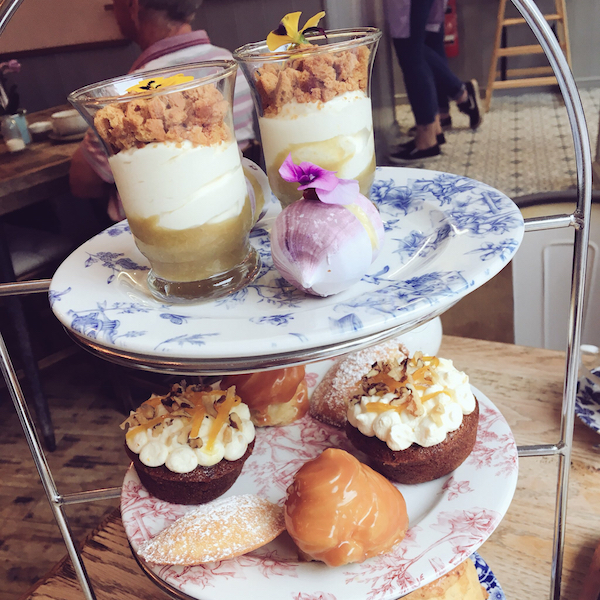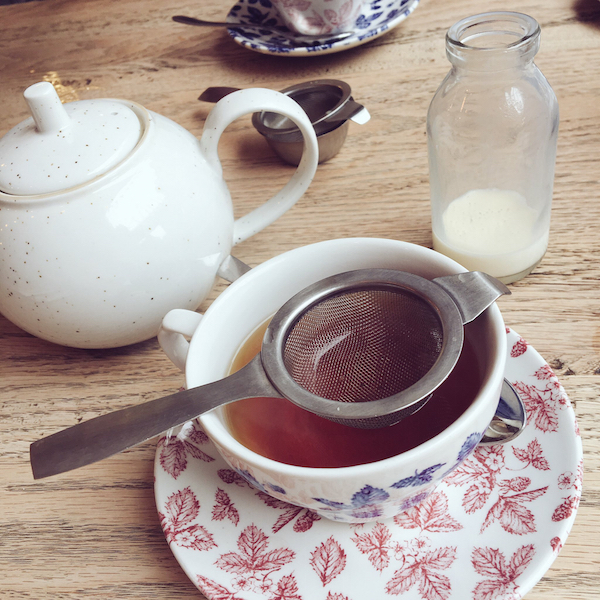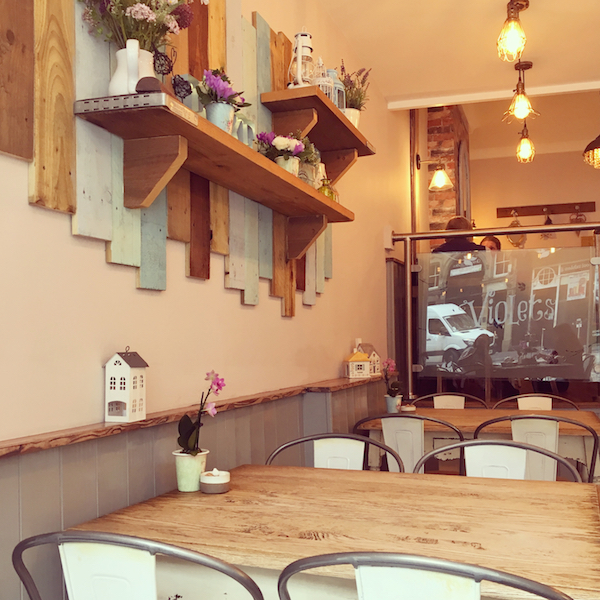 Cake Stories
If you're the type of person who prefers to skip straight to the dessert section on a menu, then you're going to love the concept for Cake Stories – a coffee house and cakery in West Jesmond. Plating up some of the most creatively decorated cakes and flavour combinations we have ever seen – Cake Stories is a must-visit for anyone with a sweet tooth.
The cakery itself has a lovely laid-back, vintage feel to it; the perfect early evening hangout for a catch up with friends or an afternoon treat with your mum. As for the cakes – all hand baked in-house – look out for flavours like orange and blackcurrant, chocolate and coconut, and classic red velvet. The cafe has also introduced new sharing milkshakes made with ice cream and a WHOLE piece of cake. Scrumptiousness at its must indulgent!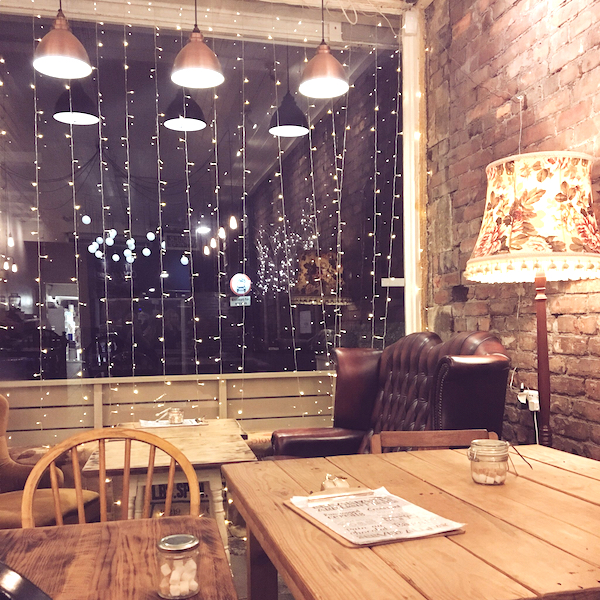 Riley's Fish Shack
One of the best things about living in Newcastle is that we're located close to the beautiful North East coast and all that it has to offer; stunning beaches, breathtaking seas views and, of course, an abundance of fresh fish.
If you love seafood, there's no better place to sample freshly caught fish than the hugely popular Riley's Fish Shack on King Edward's Bay in Tynemouth. When we say popular, we're talking – expect to queue for at least an hour to place your order – kind of popular. You can blame food critic Jay Rayner and chef Michel Roux Jr for that one…
The menu is ever changing depending on the fish available, and once it's gone, it's gone! Typically you can expect wraps, surf and turf, empanadas and chargrilled dishes, with everything from mackerel and kipper to hake and lobster. The food is more than worth the wait though and as for the view – there's nothing quite like it, especially on a sunny day.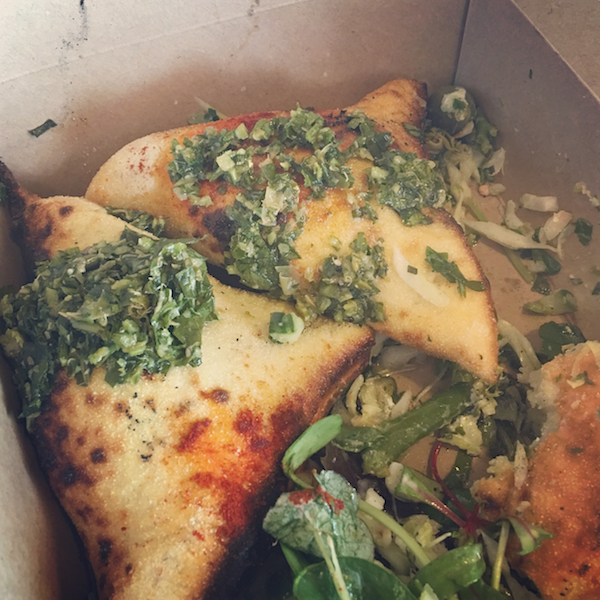 The Curry Train
The Passage to India Curry Train is something of an institution here in Newcastle and it's up there on the Geordie bucket list alongside the likes of running the Great North Run. Having done it now on two occasions, we can vouch for the quality of the experience and the Indian cuisine served at your final destination, The Valley Corbridge.
In a nutshell, you're met by a member of staff from the restaurant at Newcastle Central Station and then escorted to the train. Everybody then places their order whilst travelling to Corbridge, so that by the time the carriage pulls up in the Northumberland village, your first course is ready to be served.  The restaurant is literally on the platform, so you just have to cross over the bridge to get there.
A four-course meal and return travel is included in the package and it's priced from only £36.50 per person. A great one for birthday celebrations or anniversaries!

House of Tides
No guide to the best foodie experiences in the region would be complete without Newcastle's only Michelin-starred restaurant – House of Tides, established by Kenny Atkinson and his wife Abbie in 2014.
It's the destination of choice for the most special of special occasions, serving up an unforgettable dining experience. Before we even talk about the food though, we have to mention the restaurant's stylishly rustic surroundings, set within a Grade I listed 16th century townhouse on the Quayside.
Focusing on seasonal, sustainable food – Kenny creates multi-course tasting menus featuring ingredients such as Lindisfarne Oyster, Highland Venison and Goosnargh Duck. The dishes are exquisitely presented; like miniature works of art with everything thoughtfully positioned on the plate. And they taste just as beautiful as they look too, with flavours unlike anything you've probably tasted – or appreciated – before. Lunch is priced at £65 per person, with the dinner tasting menu priced at £75 per person.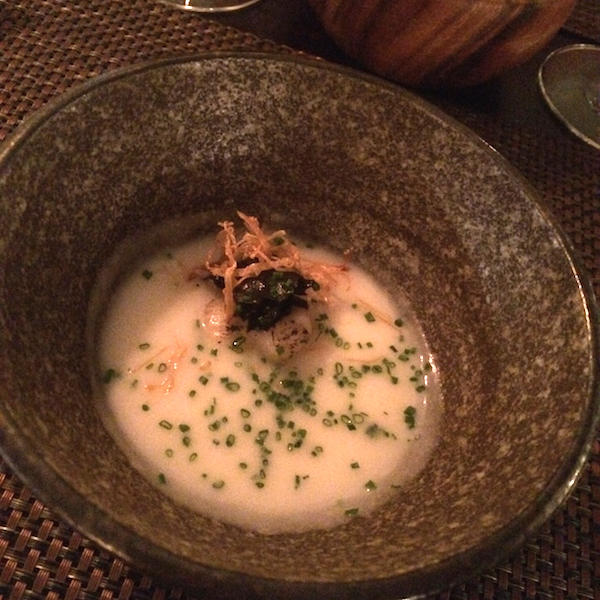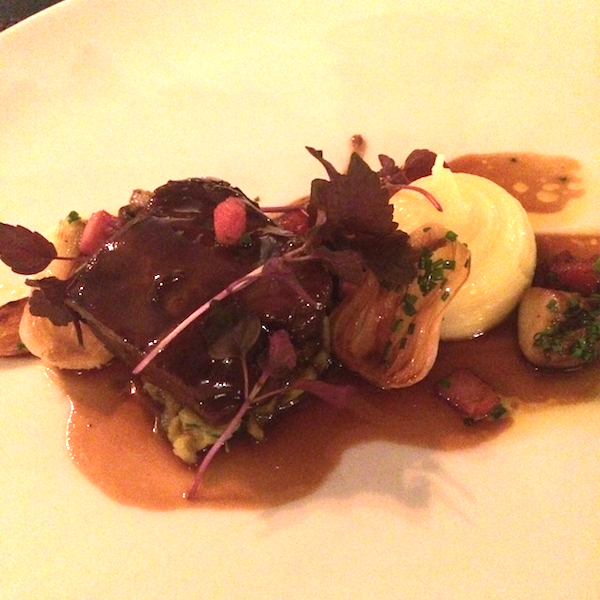 Which cafes, pop ups and restaurants are you most looking forward to sampling in Newcastle and the North East this year? Share your ideas and recommendations below…
SaveSave
SaveSave
SaveSave
SaveSave
SaveSaveSaveSave
SaveSave
SaveSave
SaveSaveSaveSave